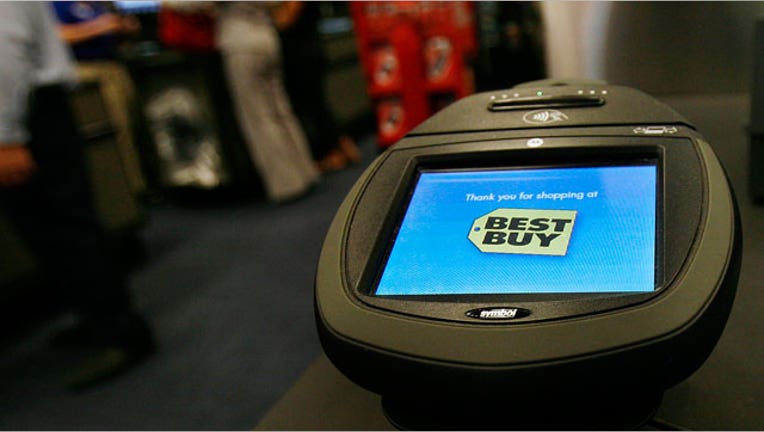 Welcome to OnSale at FOXBusiness, where we look at cool deals and insane bargains.
A new site helps consumers make decisions regarding big-ticket purchases and eBay is giving users the 411 on where to find the best deal. Facebook has its own career building tool and  Redbox has game.
Decision Time
If youve ever hesitated to buy a new camera, laptop or big-screen TV, and then missed out on a great deal thanks to unpredictable price hikes or price drops, this new Web site is for you.
Decide.com is helps consumers get the best price they can on electronics and in fact, the companys motto is helping consumers buy electronics with no regrets. The site offers recommendations to consumers of either buy that new camera, or wait.
Decide bases its recommendations on dozens of pricing factors, along with proprietary data, historical data on previous releases and predictive algorithms. The site makes it easy for users to track recommendations by sending out alerts on price changes and product releases. Theres even a mobile site that helps you make a decision while in the store. The site covers cameras, laptops, and TVs right now, but plans to offer advice on more gadgets soon.
Help Wanted
A new app from Facebook called BranchOut aims to help users become even more proactive in their career pursuits. Similar to LinkedIn, BranchOut helps job seekers build their professional networks by setting up meetings through mutual friends and colleagues, and recommends potential acquaintances to add to your network.
You can also post BranchOut badges on your Facebook wall to attract others to BranchOut and promote your own skills. BranchOut helps you become professionally connected to everyone you know on Facebook, giving you exposure to millions of job listings and career connections.
BranchOut also has a JobsTab that lets companies post openings on their pages, too. Sign up and branch out here.
eBay is Local, Mobile
Online shopping and auction site eBay (NASDAQ:EBAY) recently acquired Milo, a location-based shopping resource with access to real-time inventory information of thousands of stores, along with price comparison tools.
With the help of this new technology, eBays RedLaser barcode-scanning app for iPhone and Android lets you scan a products barcode and compare its price to the price being offered at other nearby stores, and also give you an idea of just how far away those other stores are. Its shopping around, except you are able to find the best deal by staying in one place. Download RedLaser by clicking here for iPhone and here for Android. The Milo app, available via the Android Market, can be found here.
Redbox Gets into Games
DVD-rental kiosk company Redbox is getting its game on by offering video game rentals at about 21,000 of its kiosks. Among the popular titles now offered at select locations are Call of Duty: Black Ops and Brink. Redbox says it hs games for PlayStation 3, Xbox 360, and Nintendo Wii so far. Each game rental costs about $2 per day and users can also reserve the games they want before they visit their nearby kiosk by using their Redbox iPhone and Android apps.
Android, Meet Expedia
Once only available for the iPhone, the Android Market now has the free Expedia Hotels app available for download. The app's real-time hotel searches offer easy booking on more than 130,000 hotels worldwide. Theres also TripAdvisor ratings available and detailed amenities descriptions for every hotel listed. Learn more by visiting Expedia.com.
Know of a killer deal or insane bargain? E-mail the goods to OnSale@FOXBusiness.com and share the wealth.