Jobs Biography May Be Amazon's 2011 Top Seller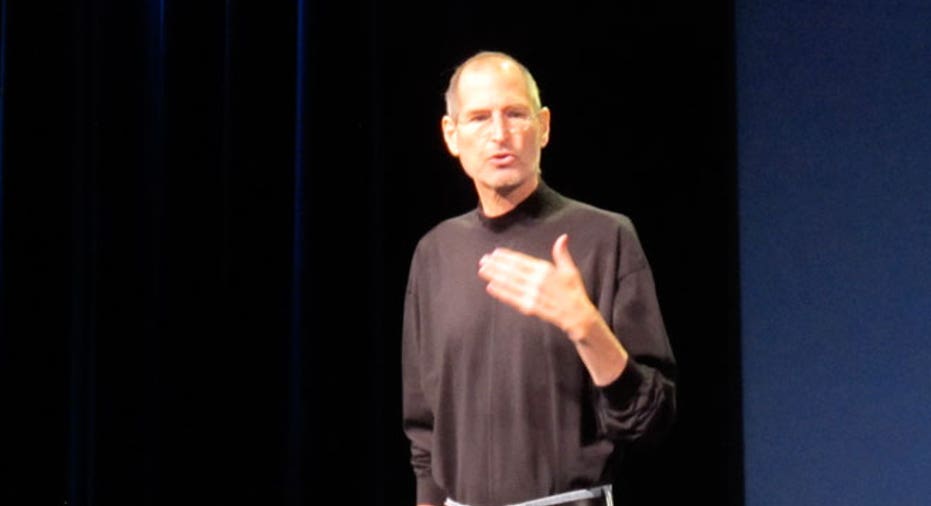 ``Steve Jobs,'' by Walter Isaacson, hit bookstores Monday though the digital version was released earlier than expected late on Sunday on Apple's iBooks online store and Amazon's Kindle ebook store.
The biography is the best-selling book on Amazon.com and is also listed as the top-selling electronic book on the Kindle.
``The way things are trending, it could very likely be our top-selling book of the year,'' Amazon spokeswoman Brittany Turner said in a statement.
She did not say how ebook sales compared to physical books, but James McQuivey, an analyst at Forrester Research, said that on average 50 percent of bestsellers are digital and in some cases that can go as high as 70 percent.
``It's very likely for the next six months this book will outperform the physical version,'' he said.
Simon & Schuster, a division of CBS Corp and the publishing house behind the book, declined to give sales projections.
YEARS IN THE MAKING
Jobs reached out to Isaacson in the summer of 2004 and asked the former Time magazine managing editor to consider writing his biography.
At first, Isaacson turned down the offer on the grounds that Jobs was still in the heyday of his career. He reconsidered after realizing that the request came as Jobs was going to be operated on for a rare form of pancreatic cancer.
Isaacson took two years to write the book, which drew upon more than 40 exclusive interviews with Jobs including one week before his death on Oct. 5.
Simon & Schuster originally slated the bio -- first titled ''iSteve: The Book of Jobs,'' -- for publication in early 2012. It subsequently twice pushed up the date, first to Nov. 21 and then finally to Oct. 24.
That is unusually quick in an industry where it normally takes publishers at least a year to take a book to market.
There is some precedence though. Publication of the late Senator Edward Kennedy's memoir ``True Compass,'' for example, was also brought forward and landed on shelves a few weeks after he died in 2009.
``Normally it takes a year for a publication to prep the marketplace,'' said Robert Gottlieb, a literary agent who is chairman of the Trident Media Group.
``The special thing about (Jobs') book is it's not a book that requires a year long preparation for a marketing campaign because the subject sells itself.''
There are other factors to consider when pushing up a date including making sure the press run is correct, getting the books from warehouse to the stores, and making sure the stores have a place to trumpet the book.
Even electronic distribution comes with its own concerns.
``There is a huge amount of work -- sorting out the meta data, delivering the feeds and having to deal with quality control,'' said one publishing executive, who added it often takes a lot of human eyeballs to make sure the electronic transfer goes smoothly.
Another publishing source who did not want to be named due to the sensitivity of the topic believes the Jobs bio had pretty much been completed when Simon & Schuster announced the publication back in the spring. (Reporting by Alistair Barr and Jennifer Saba; Editing by Tim Dobbyn, Bernard Orr)