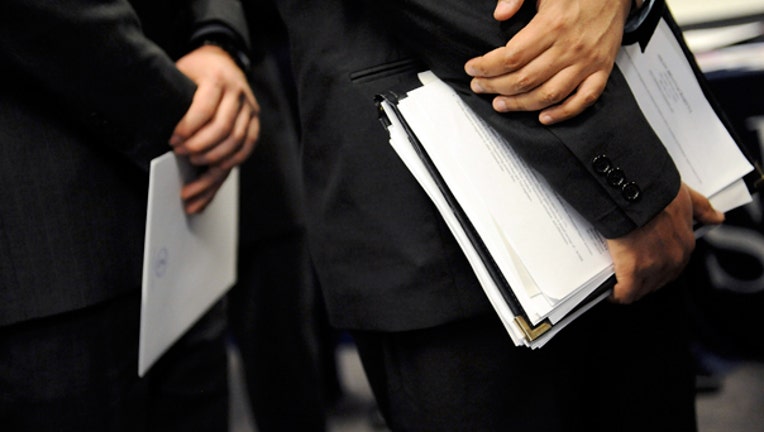 Welcome to OnSale at FOXBusiness, where we look at cool deals and insane bargains.
A site for job seekers just made the employment search process a bit more social, while another online tool will help you build the perfect resume. Spotify is going mobile – for free. And make some money during your next shopping spree.
A Social Career Path
The hunt for the dream job is challenging, but a new website dedicated to matching job seekers with the perfect employer just made the process a little bit easier. Path.to has extended its services beyond its San Francisco roots to match candidates with technology companies in Chicago, Boston  and New York.
The site strategically aligns data from applicants and builds a "social resume" incorporating data from LinkedIn, Facebook, Twitter, and other sites. It takes this social data, plus your skills, passions, and career expertise into consideration when finding potential positions.
Recruiters searching for talent complete a questionnaire and corporate profile designed to give job seekers a clear picture of what their company is all about – and what it would be like to work for them on a daily basis. Path.to generates a compatibility score for companies and applicants, between zero and 99. Check it out by clicking here.
CV Made Easy
Speaking of job hunting, if you've ever wondered how to build a resume that really stands out, this new site may be just the place for you.
Resumonk offers a variety of resume templates that you can build and enhance online. Not only do they look great, they're also structured to capture a recruiter's attention. Want to sleep on that objective statement? No problem. Resumonk securely stores it on the site. Want to make several different versions for different applications? That's easy to do, too.
Resumonk's sharing feature lets you send a URL to your prospective employer and also post a link via Facebook and Twitter. There's also a PDF option, making it easy to print a resume ahead of an interview.
The site is free to sign up, which you can do now at Resumonk.com. The site also adds some additional tools in its "Pro" edition: For $9.99, you can connect your Resumonk resume to your LinkedIn profile and track the number of hits with complete analytics.
Free Tunes on the Go
Spotify finally made its way to this side of the Atlantic last year, and has updated its iOS app to include Radio on iPhone and iPad. The best part? It's available on-the-go for both premium and free users. That means building an unlimited selection of radio stations based on your listening habits. Your favorite songs and stations can then be linked to your Facebook stream. The latest iOS app should be available soon, but if you just can't wait, you can check out the desktop version here.
Get Paid to Shop
If you're a big window shopper, you'll want to check out Quri. Quri works with big name brands to make sure their in-store displays are up to par. For example, if a company has noticed poor sales at a local chain, it may use Quri to send shoppers to do a special task – check out the display and coupon offerings, and take pictures of what they see. Then they can report back via the Quri app. Each special task is called a "shift," and each "shift" earns dollars – redeemable via PayPal – and points. Download the Easyshift app here.
Know of a killer deal or insane bargain? Email the goods to OnSale@FOXBusiness.com and share the wealth.