Job-Search Training Yields Big Results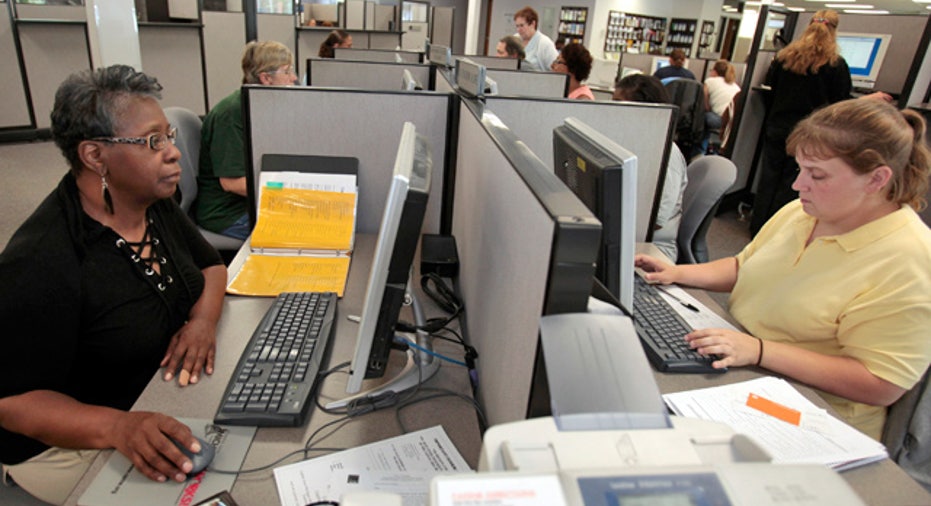 This year's college graduates face an uphill climb. The job market remains lukewarm at best, and younger workers often lack both the job-search skills and professional contacts that typically lead to the best positions.
However, one group of graduates is likely to have more success than others. Job seekers who participate in training programs designed to help them in their job search are 2.67 times more likely to find employment than those who do not participate, according to a study by three researchers, including Songqi Liu, assistant professor of psychology at Penn State University in University Park, Pennsylvania.
Liu says such job-search training programs are particularly effective for younger and older job seekers, although they are less likely to help workers who have been unemployed for a long time or have special needs.
He explains his findings in the following interview and offers tips you can apply to your next job search.
Q: Can you clarify in more detail what it is that you analyzed?
A: Our meta-analytic review examined the effectiveness of job-search interventions in facilitating job-search success -- (in other words), obtaining employment.
Here, job-search interventions refer to training programs designed to help job seekers look for employment or secure employment faster.
Summarizing the data from 47 experimentally or quasi-experimentally evaluated job-search interventions, we found that the odds of obtaining employment were 2.67 times higher for job seekers participating in job-search interventions compared to job seekers in the control group, who did not participate in such intervention programs.
In other words, participating in training programs designed to facilitate your job search makes it more likely for you to land a job.
Q: What types of skills do these programs offer to a new graduate that go above and beyond what the student learned in school?
A: These programs teach people job-search skills that are often not covered, or at least not in great detail, in school.
By job-search skills, we mean skills to identify job leads through various sources -- (the) Internet and social networks -- and skills to present oneself in a concrete and relevant manner in resumes and job interviews.
Based on previous research, the lack of such job-search skills -- not occupational skills (e.g., computer skills) -- is an important contributing factor for job-search failure.
Q: Which elements are most important in making one of these job-search training programs successful? Also, how did you measure a program's effectiveness?
A: We measure a program's effectiveness by the odds ratio to land a job in the experimental group versus the control group. The program is more effective when the odds ratio is higher.
Our analysis suggested that job-search interventions that contained certain training components -- including teaching job-search skills, improving self-presentation, boosting self-efficacy, encouraging proactivity, promoting goal setting and enlisting social support -- were more effective than interventions that did not include such components.
Q: Which types of workers are least likely to benefit from these programs? Why?
A: We found that job-search interventions were more effective in helping younger and older (versus middle-aged) job seekers, short-term unemployed (versus long-term unemployed) job seekers and job seekers with special needs and conditions (versus job seekers in general) to find employment.
The "why" question, however, will take more than a few paragraphs to explain.
The short answer is that the lack of job-search skills and low levels of job-search motivations are often the reason why younger (age 35 and younger) and older (older than 50) job seekers; job seekers with special needs and conditions (e.g., job seekers with previous injuries and chronic health problems, job seekers with mental disabilities and job seekers who are in substance abuse treatment); and short-term unemployed (unemployed for less than six months) fail to land a job.
Therefore, the training programs reviewed in our study -- which tend to focus on job-search skill development and motivation enhancement -- are most useful for these job seekers.
Q: Based on what you learned in the study, what tips can you offer new graduates who are just entering the workforce?
A: Job-search skills are as important to learn as your major fields of study. To successfully find employment, it is important for graduates to gain some knowledge about how companies recruit and select job applicants. Such knowledge can greatly facilitate their job search.
In addition, because job search is highly stressful, it is often difficult for new graduates to maintain high levels of job-search motivation. Thus, utilizing various motivational techniques -- such as setting goals, boosting self-efficacy and encouraging proactivity -- is likely to lead to more job-search effort and better employment outcomes.
Training programs that offer job-search skill development and motivation enhancement components can be very useful to help new graduates land a good job. We encourage labor market new entrants to find job-search training programs that best fit their needs.