Job Hunting in 2015? A Talent Recruiter Shares Secrets for Standing Out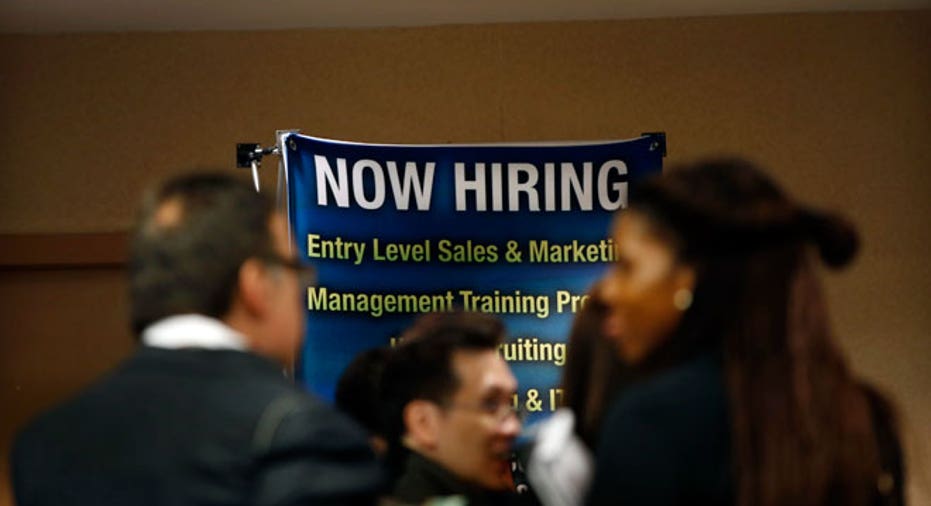 If this is the year that you've promised yourself to land a plum position at a new company, it's time to brush up on those first impression skills.
But before you even get the chance to wow your potential new boss, you have to make it past one key player: the talent recruiter.
For a glimpse into the minds of these gatekeepers, we sat down with seasoned staffing pro Abby Kohut, author of "Absolutely Abby's 101 Job Search Secrets," for insight on what qualified candidates can do to catch a recruiter's eye.
LearnVest: What exactly is a talent recruiter, and how is this role different from a traditional headhunter? Abby Kohut: "Talent recruitment is a strategic approach to identifying, attracting and onboarding top talent to effectively meet dynamic business needs.
Headhunters, by contrast, provide a supplemental service—they help augment the work of in-house corporate recruiters who may be having difficulty filling particular positions. So the key distinction is affiliation."
How can top candidates distinguish themselves from others vying for the same job?
"Generally, differentiating yourself is about being able to demonstrate capabilities and skills by providing concrete past examples or stories.
But in order to get to that phase, you have to find a way in the door.
I know of one candidate who sent a baby shoe to a recruiter, along with a résumé and note saying that she was, literally, 'trying to get a foot in the door.' I also read about a gentleman who created a billboard ad in London to the effect of 'man seeking job.' Both received multiple offers.
With this kind of approach, of course, the reception will depend on the receiver. You have a 50-50 chance of being seen as crazy or brilliant—and I say take that chance."
RELATED: Desperately Seeking a Job: Should You Pull a Crazy Stunt to Get Hired?
What are the three most important things for any applicant to nail during the interview process?
"The big ones are a positive attitude, an ability to accurately describe your value, and an ability to network with peers and professionals in your field.
Attitude and self-promotion are the kinds of things that come across—and are sought after—during interviews. In terms of value, things like skills and competencies are gleaned from résumés, or elicited via technical questions.
And networking post-interview is valuable because it can lead to internal recommendations, and enables you to get insider intelligence on a hiring manager."
RELATED: Career Confidence: 6 Ways to Artfully Self-Promote At Work
Overzealousness or underzealousness—which one is more of a red flag?
"In truth, both are problematic—and seem to be happening quite a bit these days, albeit for different reasons.
Some job seekers have no idea how to sell themselves. They don't want to come across as bragging, so they omit details about strengths and positive attributes. Yet if they speak with confidence and competence, it doesn't come across as bragging.
The key is to exercise sound judgment and avoid any indication that you'll look to come in and 'take over.' You want to be sure to allude to a desire for—and expectation of—on-the-job development.
On the other hand, overzealousness is frequently a response to the challenges of the job market. Job seekers are feeling somewhat desperate, and as a result, they call recruiters incessantly to find out the status of their application.
Companies want to hire people who have a strong desire to work for them—but desire is very different than desperation."
Any parting words of wisdom you can offer people job hunting in 2015?
"Job-seeking skills are not innate. They can be taught, and they can be learned. Everyone has a chance to land a desirable position if they learn to play the game effectively.
My advice is to educate yourself on emerging trends, needs, practices or expectations in the job market—and attend industry events and speaking engagements on a consistent basis.
Don't be afraid to invest in yourself, so you can effectively captain your own career."