Known for her irreverent comedic style and quick wit, Joan Rivers built a career of more than 50 years in entertainment and business.
Rivers, who died Thursday at 81, burst onto the Hollywood scene as a guest on "The Tonight Show Starring Johnny Carson" in 1965. She became Carson's regular guest host in 1983 before leaving three years later to host her own talk show on Fox.
In February, the New York native returned to "The Tonight Show" after a 25-year ban, appearing on Jimmy Fallon's first show after he replaced Jay Leno as host of the NBC program.
At the time of her death, Rivers had a net worth of roughly $150 million, according to the website Celebrity Net Worth.
1. Television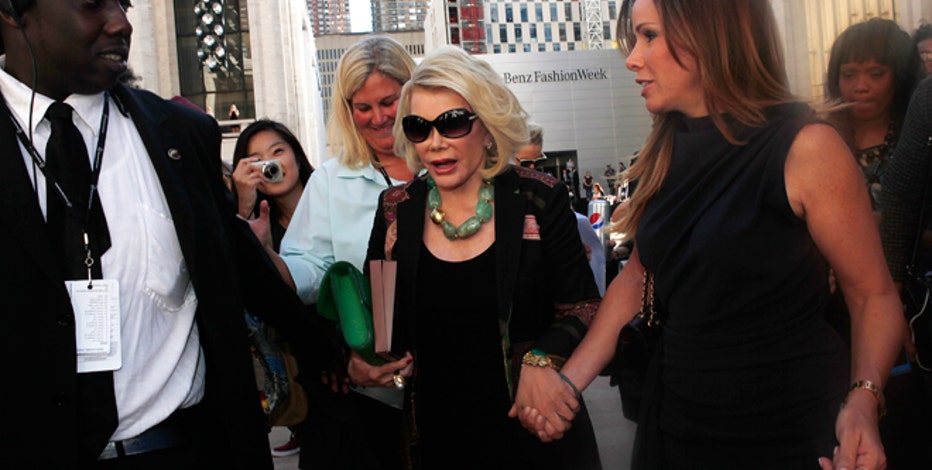 ---
Rivers starred in WE TV's "Joan & Melissa: Joan Knows Best?" and the E! Network's "Fashion Police." Alongside her daughter, Rivers appeared in 34 episodes of "Joan & Melissa" over four seasons.
"Fashion Police" also featured Giuliana Rancic, Kelly Osbourne and George Kotsiopoulos as co-hosts. The show began as a TV special following awards shows. In 2010, the E! Network turned "Fashion Police" into a weekly program. It debuted as a 30-minute show but later expanded to one hour.
2. Movies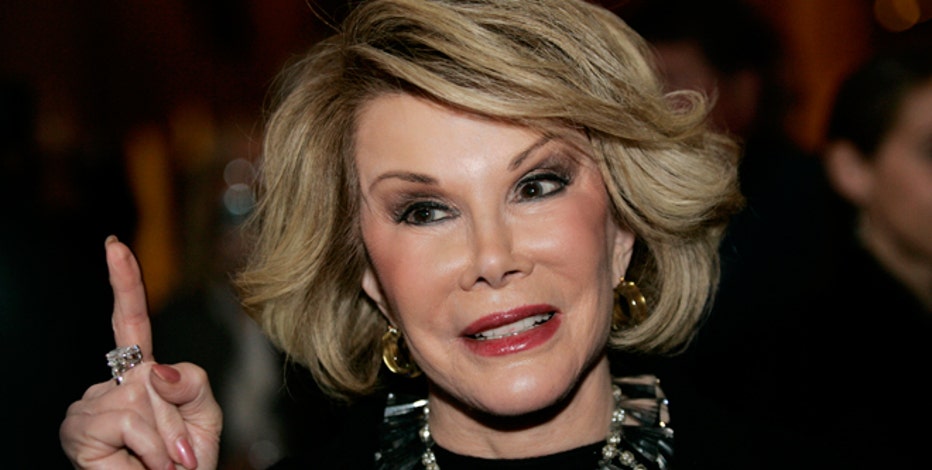 ---
Some of Rivers' biggest hits as an actress included a cameo in "Iron Man 3," which grossed $409 million at the box office in 2013. She provided her voice for "The Smurfs," an animated film that debuted with $142 million in 2011.
"Shrek 2" also featured Rivers. It generated $441 million in box-office revenue.
3. Books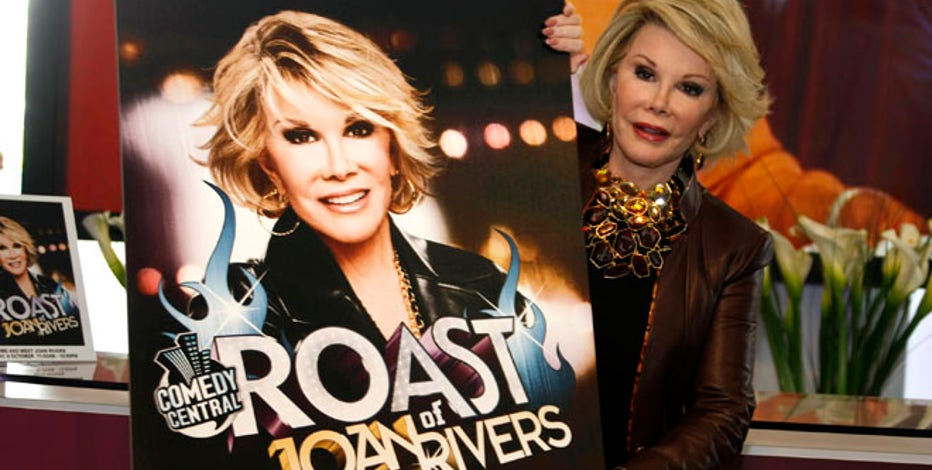 ---
Rivers, whose acts consisted of quick jabs at Hollywood celebrities and herself, also wrote many bestselling books during her career.
Her latest memoir, "Diary of a Mad Diva," was released this summer. It debuted at No. 7 on The New York Times bestseller list for hardcover non-fiction. "I Hate Everyone…Starting with Me" made the bestseller list after hitting bookshelves in 2012.
4. QVC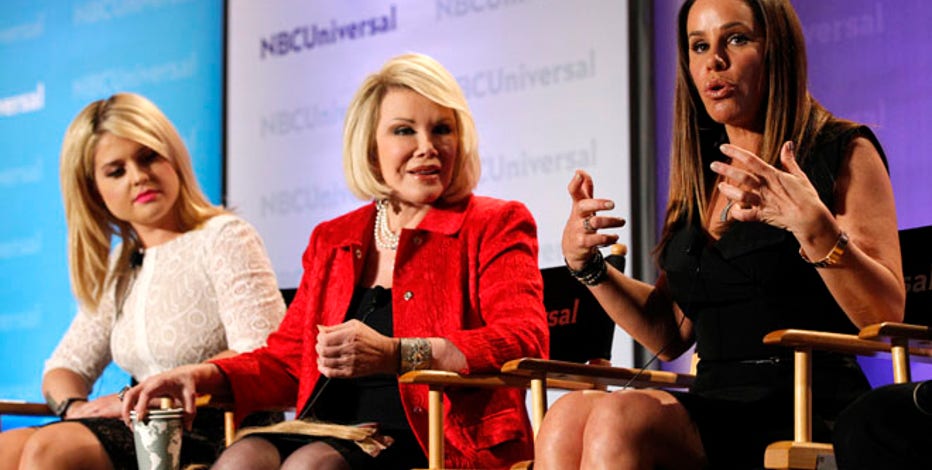 ---
The legendary comedian was a frequent guest on QVC to pitch her Joan Rivers Beauty, Joan Rivers Jewelry and Joan Rivers Fashion product lines. Sales exceeded $1 billion over the course of 24 years, according to QVC.
Rivers put her business savvy to the test on Donald Trump's "Celebrity Apprentice," which the comedian won in 2009.