Jimmy Choo Ticks Higher in London Market Debut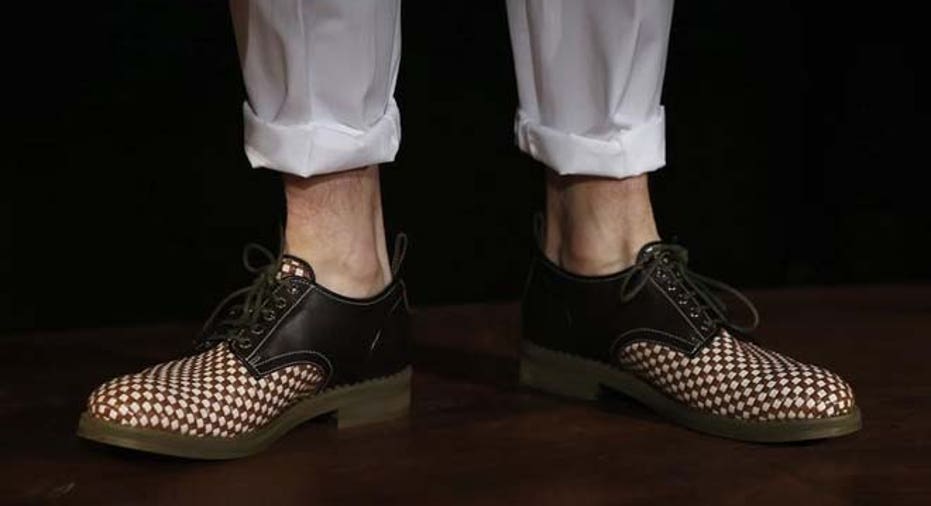 Jimmy Choo inched higher on its London stock market debut, watched closely by even the least fashion-conscious of bankers after a flurry of canceled listings across Europe.
The luxury shoemaker's stock market performance is viewed by many as a test of whether upcoming offerings can withstand the economic weakness and attendant market turbulence that prompted France's Spie and Italy's Intercos to pull their proposed listings last week, with Richard Branson's Virgin Money following suit on Friday.
"All transactions are on a daily watch," one senior banker involved in new share issues said.
Shares in the brand opened at 141 pence when conditional trading began on the London Stock Exchange on Friday, up 0.7 percent on the 140 pence offer price.
Owner JAB Luxury had priced the offering of 25.9 percent of the business at the bottom of the original price range of between 140 and 180 pence a share, valuing the company at 545.6 million pounds ($876.5 million).
Jimmy Choo is in one of the strongest segments of the luxury goods industry, prompting Singaporean sovereign wealth fund GIC to take a 4.6 percent stake.
"If Burberry can build a 2 billion pound luxury lifestyle brand on the back of a trench coat, no one should bet against Jimmy Choo doing the same on the heel of a stiletto," said Fflur Roberts, Head of Luxury Goods at consumer markets researcher Euromonitor International.
However, its growth potential has been presented to investors as hinging partly on expansion in China, where rivals Prada and LVMH have been hit by weakening demand in recent months.
Such concerns over global growth, including a string of weak German data, have dragged down equity markets in recent weeks, with the FTSEurofirst 300 index down 10.5 percent since its Sept. 19 peak.
Among the listings candidates to have taken fright is British bank Aldermore, which was also supposed to start trading in London on Friday but withdrew after failing to cover the books.
'UNRECEPTIVE MARKET'
The recent turmoil has deterred investors from putting money into untried stocks, forcing many companies to consider delaying their flotations until next year.
"Investors are very focused on the outlook for growth, particularly in Europe," said Marcus le Grice, of listings advisory firm STJ.
"We see in these periods of volatility that many issuers are taking sensible decisions not to try to force their way into an unreceptive equity market."
Automotive dealer British Car Auctions and Spanish airports operator Aena have also declared their intention to seek listings, but a number of other deals slated for this year could be postponed.
Blackstone's Dutch corporate services firm Intertrust, Carlyle's British dentistry chain Integrated Dental Holdings , Eurazeo's French linen provider Elis and Scout24, a German online classifieds group owned by Blackstone and Hellman & Friedman, now look more likely to go to market in 2015, several sources familiar with the deals have said.
Germany's Hella and Tele Columbus could also push back their listings.
" depends on whether this is a correction or the start of a longer bear market, and I don't think anyone knows that yet," said Chris Searle, Capital Markets partner at business advisory firm BDO.
"Fear and greed rule the markets, and right now we're in a period of fear."
By 1135 GMT Jimmy Choo shares were up 0.35 percent. ($1 = 0.6225 British Pounds) (Additional reporting by Sophie Sassard and Victoria Bryan; Editing by David Goodman)