JetBlue cuts ties with 12 online travel agencies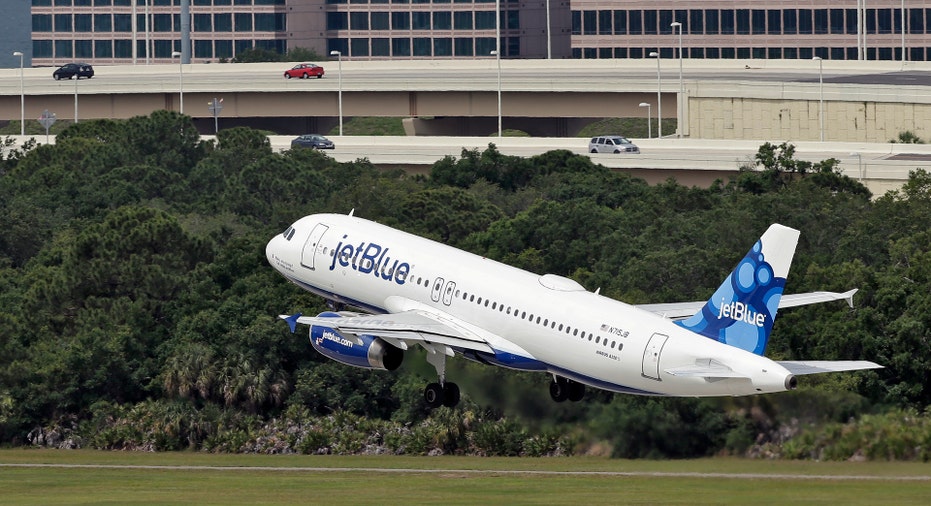 JetBlue announced Thursday it is ending its partnership with certain online travel agencies (OTAs) that provide ticket sales, in an effort to reduce the airline's costs.
The New York-based low-cost carrier said the move to terminate its relationship with 12 OTAs will mark the first part of a new "online distribution strategy." Going forward, the airline will focus on booking directly through its own website as well as "select third-party channels," which includes Expedia, Travelocity and Priceline. Sites such as SmartFares.com, MyFlightSearch.com and CheapFlightsFares.com would no longer sell tickets for JetBlue flights.
"The distribution cost structure through third-party channels makes it challenging to offer a full range of fares. By eliminating lower-yield online travel agencies, JetBlue will not only support its structural cost efforts but also help ensure that customers traveling with JetBlue have the best experience possible," the airline said in a statement.
JetBlue said direct bookings will save the company third-party transaction fees, which it said will allow the airline to keep ticket prices low, while still allowing customers access to promotions and fare sales, including ones that might not be available through the OTAs.
HOW IT WORKS
OTAs rely on fare and flight data that comes from global distribution systems (GDS), such as Amadeus and SABRE, in order to sell tickets for flights. The fees airlines pay for using such services can range between $3 and $5, according to Michael Boyd, president of Boyd Group International, an aviation consulting firm.
"The real issue is: Do you need to have that added expense to sell your product, and the answer is no, you don't," Boyd told FOX Business. "You don't have to have someone else retail your product for you. That's all there is to it."
This trend in the airline industry, which Boyd said started roughly 20 years ago, could benefit airlines in more ways than just the price per seat.
"If they book with them [airlines] on their site, there's not any other options listed which makes good business sense. If you want to get from New York to Tucson and you go on JetBlue's site, they're not going to show you what United's doing," Boyd explained, noting that the process of terminating partnerships with OTAs could continue both transparently and quickly.