Jefferies' Sage Kelly Resigns from Post Amid Scandal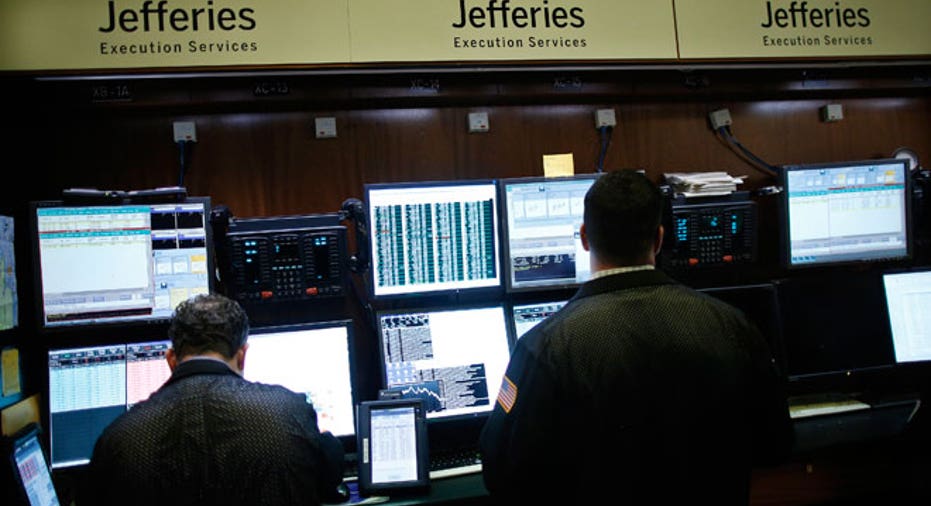 Embattled Jefferies and Co. (NYSE: JEF) investment banker Sage Kelly resigned from the bank in the wake of embarrassing revelations tied to his messy divorce proceedings, FOX Business has learned.
Kelly, once a rising star on Wall Street, was on leave from the bank since October after details of his divorce went viral in financial media. In court papers, his wife accused Kelly of pressuring her to exchange sex for banking business, among other nasty allegations.
In a memo released Wednesday, the bank announced several organizational moves related to its health care division, which Kelly headed up. At the end of the memo it notes Kelly resigned "in order to focus on family matters."
Full Text: Memo from Jefferies CEO Richard Handler on Sage Kelly Divorce Scandal
Kelly's divorce from wife Christina became a media sensation after a leaked deposition accused the investment banker of an array of unseemly activities. Among other things, the wife accused Kelly of facilitating a sexual encounter between her and a potential Jefferies client in order to seal a big deal for her husband.
Moreover, the papers say Kelly and a select group of colleagues and Wall Street friends regularly consumed massive amounts of illegal drugs, mostly cocaine. The papers also alleged Kelly defecated and urinated in his bedroom. All of the individuals named in Christine Kelly's suit denied the allegations.
Kelly's wife later rescinded those claims after settling with her husband for an undisclosed amount and getting joint custody of the children. After reaching the settlement, his wife issued a statement saying Kelly had high integrity.
Nevertheless, the scandal was clearly an embarrassment and a distraction to the bank.
Jefferies has denied any wrongdoing or that its execs are involved in drug use, going as far as to have CEO Richard Handler and Executive Chairman Brian Friedman take drug tests along with Kelly's colleagues. The tests came out negative, according to a company memo at the time.
Despite the denials, Jefferies was hit hard; losing some investment banking business amid the media frenzy. The firm reported a loss of $92.4 million in the three months ended November 30, compared to a profit of $109.9 million last year; and investment banking revenue fell 24% to $316 million during the period.
A company spokesman did not return numerous calls for comment.