Jeep CEO sees U.S. 2017 sales up or flat despite fleet reduction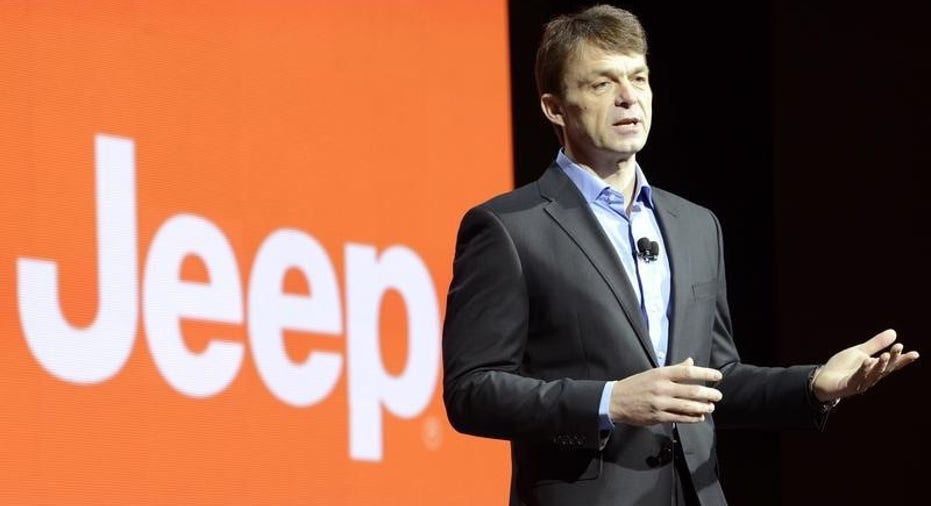 Fiat Chrysler Automobiles NV's Jeep chief Mike Manley said on Thursday that despite a deliberate reduction in fleet sales by the brand, full-year 2017 U.S. sales should still be up or on pace with last year's total.
"Full year, I think it's going to be a close run thing, we'll be up or flat," Manley told reporters at a Jeep event. "Right now we're down, it was planned and I think it was the right thing for the brand."
Through February, Manley said U.S. retail sales to consumers were up 4 percent while fleet sales were down more than 50 percent. Fleet sales to rental agencies, businesses and government entities often involve steep discounts.
Manley, Jeep's chief executive officer, said the brand's redesigned Compass vehicle has begun arriving at U.S. dealerships and the vehicle's impact on overall sales should become apparent within two to three months as dealers stock up.
The previous version of the Compass was very popular and the new model is expected to compete with Ford Motor Co's Escape and Honda Motor Co Ltd's <7267.T> CR-V, both crossovers. 7267.T>
"It's way too early to declare any vehicle a success, but at the moment everything seems to be on track," Manley said.
Manley said he could not discuss what the company would like to see from a review of tough Obama-era fuel-economy standards that was ordered by Republican U.S. President Donald Trump earlier this month. He referred reporters to comments from FCA CEO Sergio Marchionne.
California decided last week to pursue the Obama-era targets, likely splitting the U.S. market in two as nine other states will follow suit.
Industry experts say the review will likely only lead to a marginal easing of the fuel-efficiency targets, with China and Europe pushing for their own tough standards.
Manley said the global composition of Jeep sales, including a rapid rise in China, mean the brand has to pay attention to standards in markets outside the United States.
"We're a global brand ... and all of the regions we're in have their own versions of fuel-economy standards," Manley said. "From our perspective we'll wait to see if there are any changes, but for now I'm on track until those discussions have happened."
(Editing by Jeffrey Benkoe)