Jay Leno's 2008 Dodge Challenger Raises $565K for USO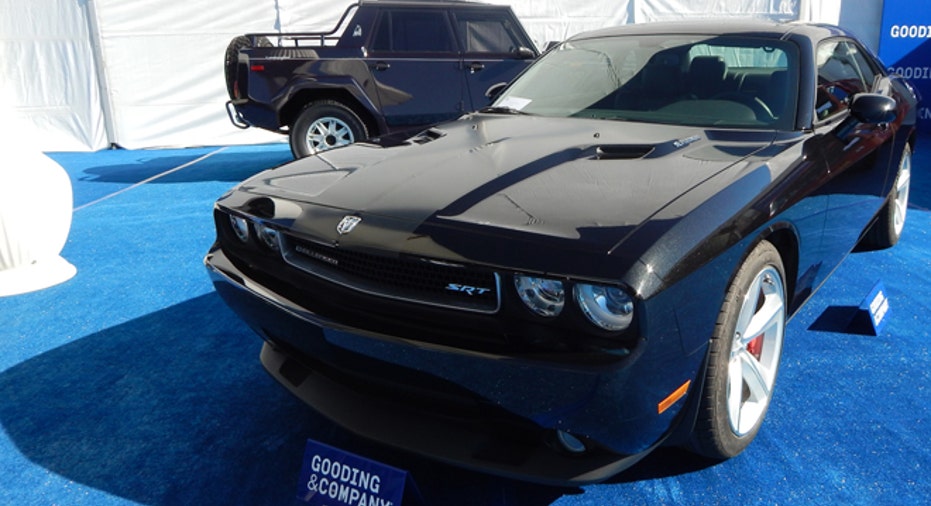 Comedian and car collector Jay Leno auctioned his 2008 Dodge Challenger SRT8 to benefit the USO, raising $565,625 for U.S. troops.
The limited edition muscle car, which Leno owned from new, fetched a winning bid of $360,000 at Gooding & Co.'s Arizona auction Saturday. Other bidders added $205,000 in donations for the USO.
Gooding & Co. had estimated the car would go for up to $80,000.
Leno presented the car on the Gooding stage alongside USO President J.D. Crouch II and former Army Chief Of Staff Gen. George W. Casey, Jr.
"When we sell cars and represent them well, it's one thing. But when we can sell them and raise money for a good cause, that's even better," David Gooding, president and founder of Gooding & Co., told FOXBusiness.com.
The Challenger SRT8, a top-of-the-line model when Dodge resurrected the car in 2008, wasn't the first car that Leno sold in a Gooding charity auction.
In Monterey, Calif., last August, Leno presented a 1957 Buick Caballero Estate station wagon that was restored by his own Big Dog Garage and signed by former President George W. Bush. It sold for $300,000, but the buyer immediately donated the car back. A second round of bidding netted another $280,000 for The George W. Bush Military Service Initiative.
"He's a true enthusiast," Gooding said. "It's been a great privilege for us to be able to raise money for charity and work with him."