Jawbone's UP Band Looks to Help You Exercise More, Sleep Better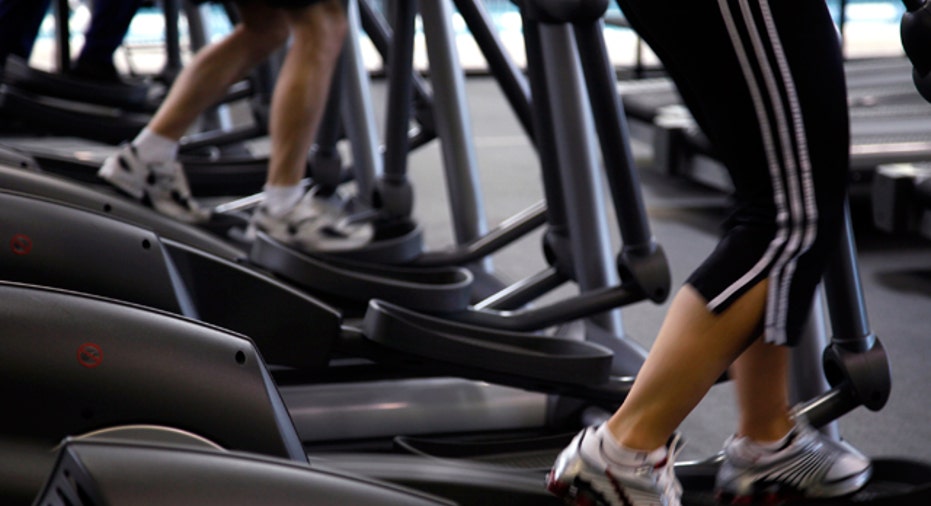 Many blame the advancements of personal technology for Americans' growing waistlines, but Jawbone has recently unveiled a new wristband and iPhone app aimed at making us healthier.
Known mainly for making headsets and speakers, San Francisco-based Jawbone has jumped into the health and wellness industry with its new device called UP that tracks and analyzes users' physical activity, diet and sleep patterns. Users can then review their lifestyle choices and patterns to make improvements.
"UP is one piece of a broader movement on how to make people consumers of their own health," says Travis Bogard, vice president of product at Jawbone. "Most people know more about their iPhone than their own health." The device is attempting to address issues that have plagued the country for years: American are overweight and don't get enough sleep, which leads to host of health problems.
UP is a water proof wristband with built in sensors that can be worn 24-7 to track how many steps users take each day along with hours of sleep.  The band is water proof and is thin and unobtrusive. "It never leaves your body. It's unobtrusive enough to achieve your goals and is fashionable enough you aren't embarrassed to wear it," says Bogard.
The accompanying iPhone app can be used to take pictures of meals and asks consumers how they feel after each meal to create a virtual photo journal of daily eating habits.
When users are inactive for too long of a time, the wristband sends a vibrating reminder to get up and moving. After a while, the device will determine a pattern showing consumers when they tend to be more stationary and need to add in more activity.
By tracking sleeping patterns UP can track wearer's sleep patterns and how long they stay in different phases of sleep. It also has a built in alarm that silently wakes the user up in the proper sleep phase. "It knows when you are in a deep sleep and in a light sleep," says Bogard, noting people wake up feeling better when they are aroused from a light sleep rather than from a deep sleep.
The UP isn't designed to get people to lose weight, it's more about helping people live healthier lives, says Bogard.  For instance, most people may think diet is the most important aspect of maintaining a healthy weight, but sleep also plays an important role. The body repairs itself during sleep and food cravings can also be impacted the amount of sleep, according to Bogard.  "The focus is on healthier living across eating, sleeping and moving."
UP costs $99.99 for the wristband and iPhone app. The app tracks eating, sleeping and moving patterns over a week, month or more, and includes challenges and social elements designed to help motivate users improve their lifestyle. For instance, a user can share his personal data with a third party like a spouse, friend or nutritionist, who can then offer feedback and motivation.
The app also comes equipped with a series of challenges to improve daily habits like taking more steps, getting more sleep and exercising longer. Any member in the UP community can create a challenge for a team member, or UP members can join challenges from health professionals and organizations in the UP community. Jawbone has partnered with Alliance for a Healthier Generation, DailyFeats, GE Healthymagination, and 24 Hour Fitness, to create challenges around eating, sleeping and moving.
With challenges, users pick which are appealing to them and their activity is then tracked against that challenge. The idea is that people will be more motivated if they know they are being watched.