Jason Day, James Harden Give Adidas Something to Cheer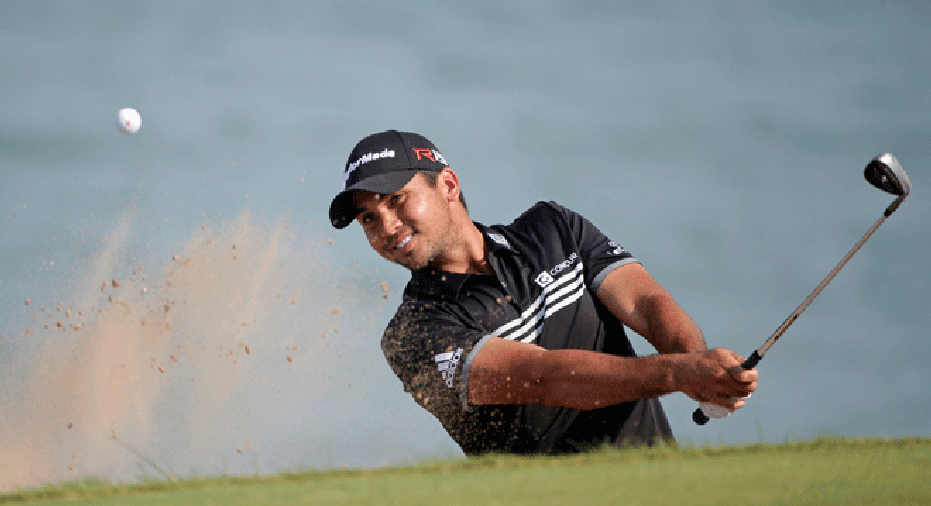 Under Armour (NYSE:UA) has been in the spotlight this year. Now Adidas is taking a victory lap.
Australian golfer Jason Day, who has an endorsement deal with the German sportswear company's TaylorMade brand, completed a record-setting victory Sunday at the PGA Championship. His final score of 20-under par is the best mark ever in a major, topping the 19-under posted by Tiger Woods in the 2000 British Open.
Day's big win at Whistling Straits in Wisconsin came on the heels of a big sponsorship for Adidas.
Last week, three-time NBA All-Star James Harden signed a reported 13-year, $200 million agreement to jump ship from Nike (NYSE:NKE) and join Adidas. The Houston Rockets star will wear a variety of Adidas gear, including off-court footwear and apparel.
"We have a lot of energy in basketball right now and James takes that momentum to a whole new level," Chris Grancio, global basketball general manager at Adidas, said in a statement.
Adidas is trying to bolster its sponsor portfolio after losing ground in the U.S., where the brand is now the third-largest sports apparel brand. Nike leads the way, and Under Armour passed Adidas for the No. 2 spot last year.
Nike recently beat Under Armour in a bidding war to become the NBA's exclusive jersey provider. The Oregon-based sports giant will replace Adidas, which took itself out of the running.
Under Armour has received plenty of attention this year. NBA MVP Stephen Curry and the Golden State Warriors won the Finals, while golf phenom Jordan Spieth took home two major championships.
Spieth finished atop the leaderboards at the Masters and U.S. Open. Spieth, alongside Day, finished one stroke back in the British Open. The 22-year-old phenom moved to No. 1 in the world golf rankings with a second-place finish in the PGA Championship.
Before the PGA Championship, Day had won just a single tournament in five years on the PGA Tour. His PGA Championship title offers a much-needed boost for Adidas' golf business at a time when the company is considering a partial or complete sale of its TaylorMade unit.
Earlier this month, Adidas said it has hired an investment bank to find a buyer for its Adams and Ashworth brands. Adidas left the door open to possibly selling the entire golf division.
TaylorMade's sales dropped 26% in the second quarter, excluding currency impacts.