James Comey has book deal, publication set for next spring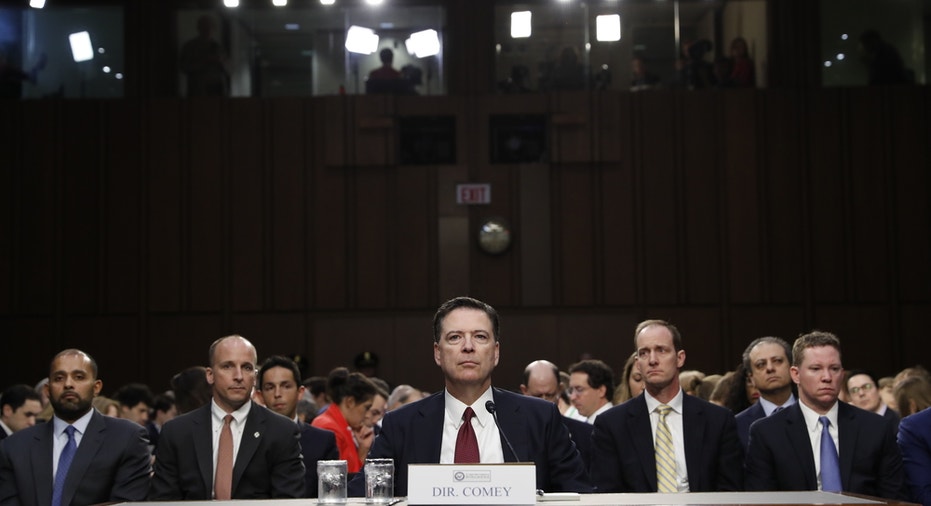 Former FBI Director James Comey has signed a book deal with Flatiron Books.
The publisher announced Wednesday that Comey will write about everything from allegations of ties between Russia and Donald Trump's presidential campaign to the bureau's investigation into Hillary Clinton's use of a private email server.
According to Flatiron, Comey will draw upon his career in government as he writes about "good, ethical leadership" and how it influences "sound decisions." Financial terms were not disclosed by the publisher.
"Throughout his career, James Comey has had to face one difficult decision after another as he has served the leaders of our country," Bob Miller, president and publisher of Flatiron Books, said in a statement. "His book promises to take us inside those extraordinary moments in our history, showing us how these leaders have behaved under pressure. By doing so, Director Comey will give us unprecedented entry into the corridors of power, and a remarkable lesson in leadership itself."
The book is currently untitled and scheduled for publication next spring.
Comey came into the spotlight after controversially reopening an investigation into Hillary Clinton's emails just over a week prior to the 2016 presidential election.
In early May, President Trump fired Comey and later told NBC News that he was angered by the FBI's probe into "this Russia thing with Trump and Russia," which he called a fake story.
A month later, Comey testified before the Senate Intelligence Committee, detailing his interactions with Trump. In his testimony, the former FBI director said the president asked him to "let go" of the investigation into former National Security Advisor Michael Flynn, who had resigned after being criticized for misleading the White House about his ties and interactions with Russia.