Jaguar Land Rover and Tile Don't Want You to Lose Anything Again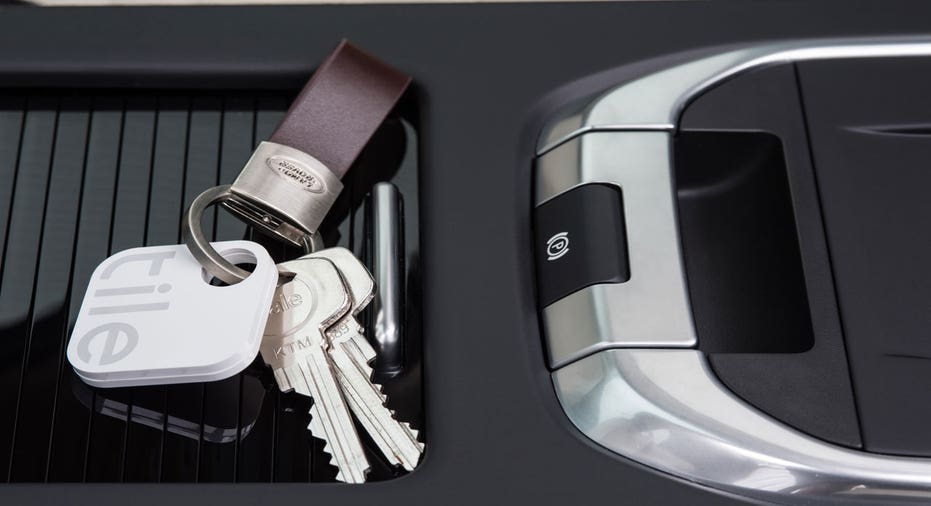 If you've ever wished your car could tell you whether you've left your briefcase, gym bag, or child's car seat behind before you leave home, well now there's an app for that.
It's powered by smart location firm Tile and beginning on Wednesday Jaguar Land Rover is offering the first-of-its-kind service for late model vehicles with its InControl connected in-vehicle infotainment system.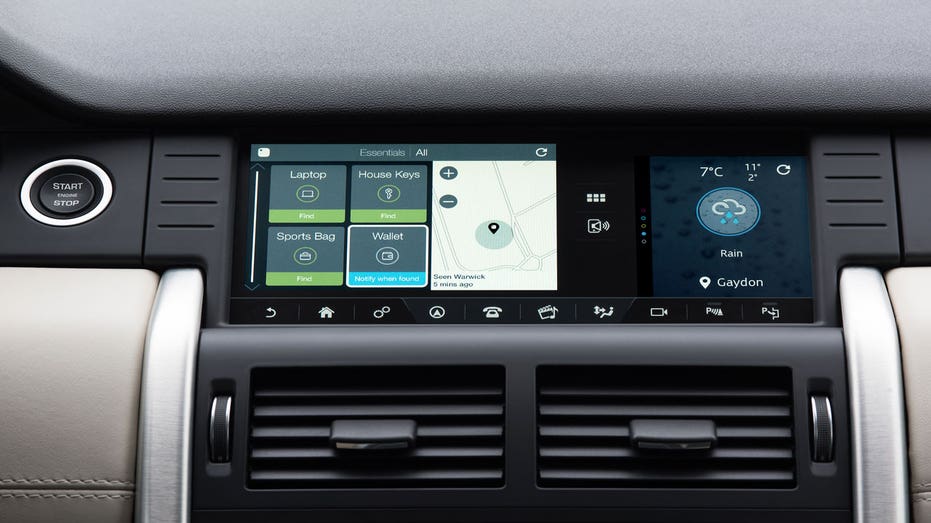 "Jaguar Land Rover is the first to move beyond the connected car and connect with devices and people's lives beyond the smartphone, it's the first step beyond a connected car," asserts Tim Philippo, product strategy and cross car line manager for Jaguar Land Rover. "No one else has taken it to that level yet, so it's a unique place for us to play in."
Here's how it works. First items must be tagged with a Tile (about the size of a matchbox) that can be hooked onto keys or stuck to other items or tucked in a bag, etc. Then when you plug a smartphone into the dedicated USB port in an InControl-equipped Jaguar or Land Rover, a menu will show you the items you previously labeled "essential" and alert you as to whether they are in the vehicle or not.
If they're not on board, the app can map its location or navigate the vehicle to the last known location of the item. The app is compatible with the latest software versions for both iOS and Android and utilizes the touch screens in newer Jaguar and Land Rover models. The automaker's Philippo says it takes a strong combination of form and functionality to join the suite of apps on offer. "We don't take every one. What we look at, is this something that's of value in an automobile? Can you control it safely through touch screens? Is the app developer willing to work with us for the touch screen? A lot of it comes down to is this going to add value in an automobile (and) is it first to market?"
The Tiles sell for $25 each, and have a lifespan of just a year with non-replaceable batteries (the company offers replacements for $12 apiece). Meanwhile some rival products on the market feature replaceable batteries, but Tile officials are confident this auto deal and other partnerships will expand the business.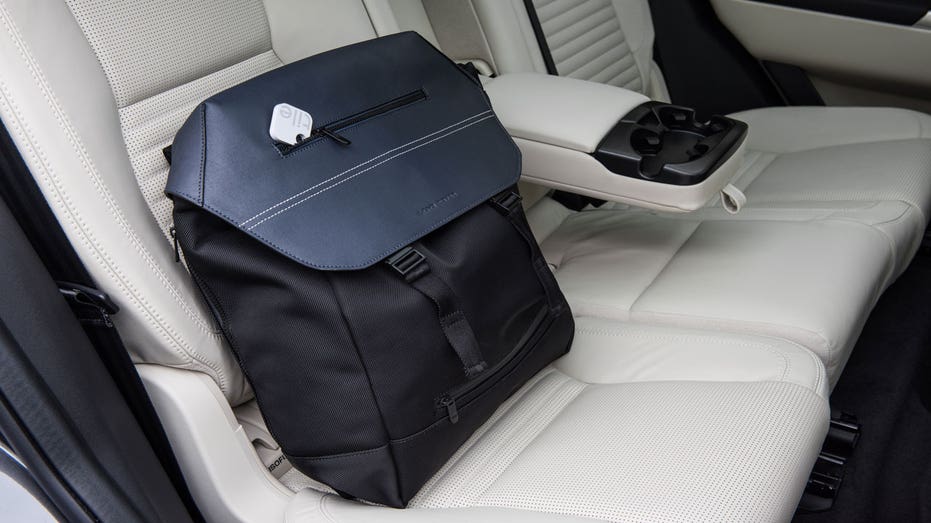 Basically it's the next phase for Tile, which Farley created to help his wife keep up with her keys and other items. It launched with a highly successful Selfstarter campaign in 2013; raising nearly $2.7 million from more than 49,000 backers. Since then, the San Mateo, California-based company has raised $16 million from notable investors include GGV Capital, Khosla Ventures, and China's Tencent.
Tile co-founder and CEO Mike Farley told FOXBusiness.com the company has now sold more than five million Tiles and he divulged that Tile rang up $43 million in revenue last year and is on track to double that sum this year. The device has gotten a big boost by being offered in Apple's (NASDAQ:AAPL) retail stores domestically and recently launching there in Europe, in addition to U.S. box stores such as Best Buy (NYSE:BBY) and Target (NYSE:TGT).
He adds that the Tile platform is updating the location of half a million things each day and that users are opening the app 300,000 times a day. Farley says Tile has a three-prong strategy: First came the introduction to the small, square-shaped physical device for locating items. Then Tile introduced crowdsourcing to build a community where the devices could help identify and update Tile locations. Farley points to testimonials they've gotten from customers claiming Tile has helped locate stolen cars and bicycles, lost luggage, and more.
"People are using Tiles in ways I never would've dreamed possible," Farley says, recounting a story a customer shared with him at the South by Southwest festival, "A guy is using Tile in sea turtle eggs to catch sea turtle egg poachers. He built a custom sea turtle egg with a Tile inside to track them."
And now the firm is in stage three. Farley says the company wants to work with other companies to "blanket the world with smart location" and that the Jaguar Land Rover deal is the first step "to get Tile everywhere and built in everything. That's what the Tile platform is all about, making location accessible in everything for everyone."
Tile is also talking to other automakers and to companies in other industries as the company expands. "We see a very large opportunity for new shapes and sizes of Tiles including the invisible shape and size where it's built into other devices," according Farley.