Jackpot: Authorities Grapple with Dirty Online Gambling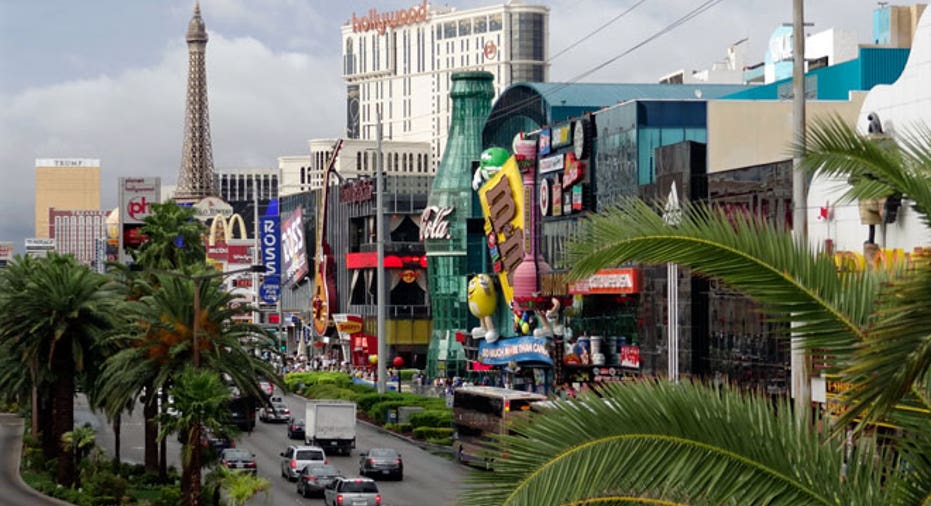 As the online gambling market balloons to more than $39 billion over the next three years, security experts are warning it will become a hotbed for money laundering.
With just 104 international jurisdictions regulating 2,734 gambling sites as of November 2013, local authorities are struggling to police illegal activities conducted through online gambling sites.
Compounding the problem is an estimated 25,000 unregulated gambling websites around the world – a number that is believed to be growing at a pace of at least a dozen a day.
"Knowingly or unknowingly, online casino operators are fueling the increase in cybercrime by making it easy to 'cash in' on cyberthefts," McAfee said in a recent report.
Demand for legitimate online gambling is flourishing in legalized states like New Jersey and Nevada. However, there remain a large number of unregulated sites hosting transactions – many outside of U.S. jurisdiction.
McAfee said a "significant percentage" of gamblers engage with those unlicensed sites, which has made it difficult to keep up with dirty transactions.
The fast-paced exchange of money and use of virtual currencies also makes these transactions difficult to trace, thus attractive to criminals looking to bribe officials or launder dirty money.
Many culprits will open accounts on lesser-known casino sites or completely unregulated ones. They'll then use a number of methods to funnel money, including depositing cash to be transferred to another gamer who will then collect those funds as gambling winnings.
Some will use pre-paid cards to deposit laundered funds, while others will use the service to discretely bribe public officials. In fact, the FBI warned Congressman Bill Young of Florida in September that online casinos are vulnerable to a "wide variety of criminal schemes," including intentionally losing a game to a public official in order to facilitate a bribe payment.
It's an evolution of traditional crime, a transformation authorities have been grappling with since the 1990's as criminals devise creative ways of exploiting the vulnerabilities of the Internet.
"What we're witnessing is a natural progression of traditional crime to digital means – whether that's casinos, work-from-home scams, bank robberies, illicit drug or gun sales," said Raj Samani, the chief tech officer of McAfee's Europe, Middle East and Africa unit.
According to data from the FBI, bank robberies in 2011 fell to 5,014 from 5,546 in 2010 as criminals used more tech-savvy methods – such as ATM fraud and phishing schemes – to steal money and identities.
It's more lucrative and less risky than traditional heists at the local branch.
Uphill Battle
Managing the problem is complicated. While the government has entire departments dedicated to digital crime, it is constantly tackling an uphill battle as hackers and savvy crime ring leaders find new ways to exploit the Internet and its users.
Now, federal units such as the U.S. Treasury Department's Financial Crimes Enforcement Network (FinCEN) that are cracking down on traditional money laundering schemes are also forced to simultaneously regulate the vastly expanding Web – from virtual currencies to online casinos.
Samani said tackling this challenge is on the federal agenda -- it just takes time and money, as well as the delicate balancing of cross-border partnerships as the problem flies below any single jurisdiction.
In a September 2013 speech to the American Gaming Association, FinCEN director Jennifer Shasky Calvery said casinos -- considered financial institutions like banks, brokers and insurers -- have an obligation to report suspicious behavior to prevent money laundering and terrorist financing.
That includes maintaining records and filing reports with FinCEN, which then uses the data to track down the money trail typical of major transnational crime rings, including Mexican drug traffickers and terrorists.
"Your casinos are the eyes and ears in the fight against terrorists and other bad guys, and your anti-money laundering programs are the first line of defense from keeping these bad actors out of the financial system," Calvery said.
Though she warned that FinCEN has "broad ground to cover" with a "small, but dedicated, staff," Calvery said the agency is cognizant of its "enhanced role" with regard to nonbank financial institutions, including casinos. She pressed the importance of information sharing.
However, as much as that applies to regulated U.S. casinos -- the types that derive from known gambling hubs such as Las Vegas and Atlantic City -- it's the thousands that fly under the radar that pose the biggest problem.
"Whether you regulate or don't regulate, the fact that there are services available -- licensed or not -- means there is the capability to do this," McAfee's Samani said.
"In Capone's days," he added, "the manner in which they caught the criminals was from following the money. Following the money is becoming more difficult. Now, this is a global issue."