J.P. Morgan to Trim Workforce by 4K This Year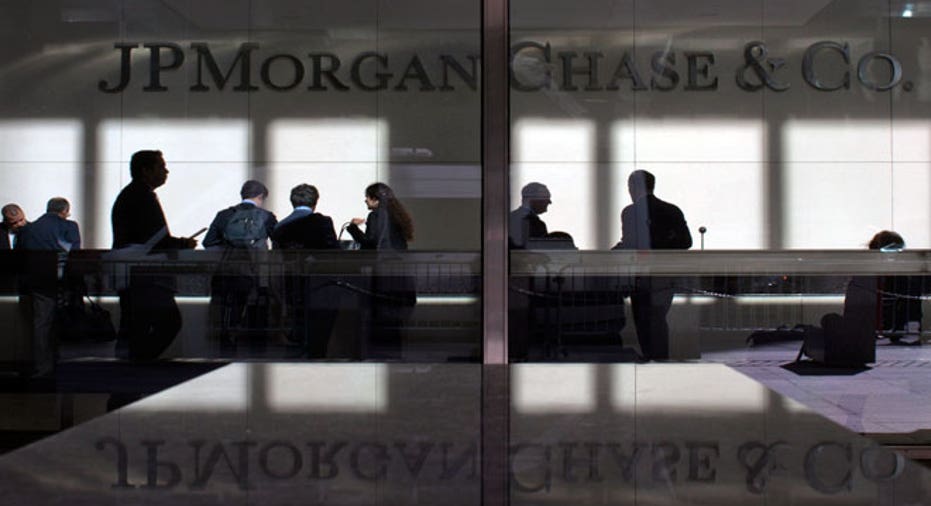 J.P. Morgan Chase (NYSE:JPM) disclosed plans on Tuesday to trim its workforce by about 4,000 in 2013 as the banking giant looks to slash about $1 billion in expenses.
The news comes just a day after Reuters reported Wall Street heavyweight Goldman Sachs (NYSE:GS) plans to begin a new round of job cuts as early as next week that may cut more than 5% of jobs from the equity trading desk.
According to documents posted on J.P. Morgan's website Tuesday morning, the bank expects its overall headcount will decrease by about 4,000 this year. As of the end of 2012, the largest U.S. bank had 258,965 employees.
A J.P. Morgan spokesperson said the bank expects to achieve the headcount reductions on the consumer side of its business through attrition, but acknowledged attrition alone will not suffice in the mortgage division due to the improving credit and housing environment.
"Delinquencies and defaults have come way down and we don't need as many staff to support it," the spokesperson said.
J.P. Morgan, which is holding an investor conference in New York on Tuesday, plans to slash its mortgage headcount by 13,000 to 15,000 by the end of 2014. The company said it hopes to "redeploy" many of those impacted employees with jobs within the company.
Full-year expenses in the mortgage business are projected to slide to $6.1 billion in 2013 from $9.1 billion last year.
J.P. Morgan said it plans to lower its consumer and community banking headcount by 3,000 to 4,000 by the end of 2014, although expenses are expected to grow 3% this year and 2% next year. The bank also projected a 20% decline in same-store staffing by 2015 through attrition, "while simultaneously growing the business."
J.P. Morgan said it plans to achieve about $1 billion in firm-wide expense reduction through a number of moves, including cutting mortgage-banking expenses, synergies in the corporate and investment bank, "continued efficiency initiatives," flat investment banking compensation and "significant ongoing investment."
The company's adjusted expenses including investment-banking compensation rose 3.4% to $60.1 billion in 2012. Excluding investment-banking compensation, J.P. Morgan said its adjusted expenses increased 4.7% to $51.6 billion.
Shares of New York-based J.P. Morgan gained 0.63% to $48.00 Tuesday morning, leaving them up 9.3% in 2013.