J.P. Morgan Set to Lay Off 5,000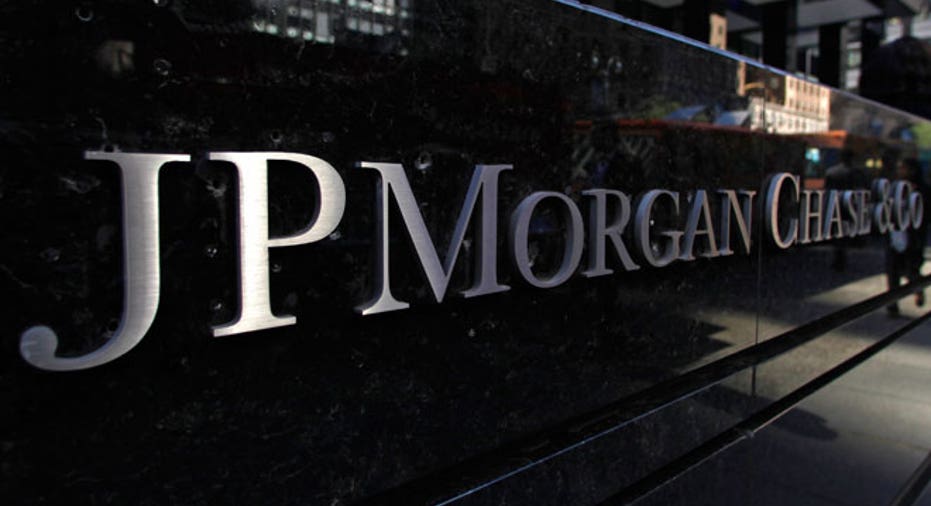 J.P. Morgan Chase & Co. has begun layoffs that are expected to total more than 5,000 by next year, people familiar with the matter said.
This latest phase of cuts started earlier this year and would eliminate at least 2% of the bank's workforce over the next year.
The moves come as the nation's largest bank overhauls its 5,570 branches to rely more on technology and less on human tellers. Chairman and Chief Executive James Dimon said Wednesday that the average J.P. Morgan Chase branch would lose one employee over the next two years, mostly through attrition.
The layoffs on the other hand are more broad-based, affecting all four of the bank's major business units: corporate and investment banking, consumer and community banking, asset management and commercial banking. Some employees in the "controls" part of the bank, such as those in legal or compliance, will also be affected as the bank trims departments that have grown dramatically over the past few years, people familiar with the matter said.
J.P. Morgan hasn't detailed the layoffs previously, but did broadly discuss expense cuts in a February presentation to investors. At least 1,000 of the 5,000 layoffs have already been carried out in the past few months, but more are expected as the bank continues to slim expenses in an effort to meet profitability goals, one of the people added.
The layoffs won't necessarily mean that overall head count at the bank will continue to fall. J.P. Morgan hires around 40,000 employees each year to fill open positions and add its post-college class of analysts, the person said. And the expected layoffs aren't anticipated to be as high as last year's when the bank cut 7,900 mortgage jobs and exited several businesses.
The latest job cuts show that despite some resiliency in certain business lines, including merger advisory and asset management, J.P. Morgan remains focused on cutting excess costs. J.P. Morgan has trimmed its total head count in 11 of the past 12 quarters, to 241,145 employees, down about 20,000, or 7.7% from the peak.
Other large U.S. banks are also tightening their belts. J.P. Morgan's decline from the peak employment compares with a decline of about 20% at Bank of America Corp. and a decrease of 9.1% at Citigroup Inc. over the same period, according to securities filings.
Banks have been scrambling to cut costs enough to counteract increased regulatory and legal expenses in recent years while revenue growth has been hurt by low interest rates. J.P. Morgan is also looking to more sophisticated technologies to automate work, such as new ATMs or faster trading capabilities. At his Wednesday presentation, Mr. Dimon said the average branch could lose two tellers and add one financial adviser as the business of handling deposits grows more electronic.
"It's cheaper for us and good for clients," Mr. Dimon noted.
Under Mr. Dimon, business heads including Daniel Pinto, Gordon Smith, Mary Callahan Erdoes and Doug Petno are leading the charge for each of their units, alongside Chief Operating Officer Matt Zames and Chief Financial Officer Marianne Lake, people familiar with the matter said. They began after the bank doled out bonuses in February and will be completed at different times depending on the function, these people said. That is in conjunction with the bank's annual budgeting process, which is reviewed with the bank's board in January, Ms. Lake said in an interview.
Some teams within the bank have been tasked with laying off 2% to 5% of their employees, these people said.
This year's focus follows the bank's efforts last year on cost-cutting, including relocating employees to less expensive office space and revising third-party contracts. The push was expected to shave off hundreds of millions of dollars in annual savings, though the exact amount hasn't been disclosed.
The bank said at its presentation in February that it expects expenses to drop to about $57 billion in 2015, from $58.4 billion in 2014.
"We won't compromise investment dollars in order to improve short-term efficiency or performance," Ms. Lake said, adding that keeping strong controls is also a priority.
The employees laid off, or in consideration, range in seniority, from junior analysts up to managing directors who can often earn six-or-seven figure annual pay packages, people familiar with the bank said. Some employees are also being reassigned to other areas of the bank, some of these people said, though as the bank exits certain regions, it is harder to redeploy those employees who don't want to move.
There is also a big focus on costs in the corporate and investment bank, with layoffs expected around technology and operations employees, the people said.
(By Emily Glazer)