J.D. Power Names Best, Worst Insurers for Property Claims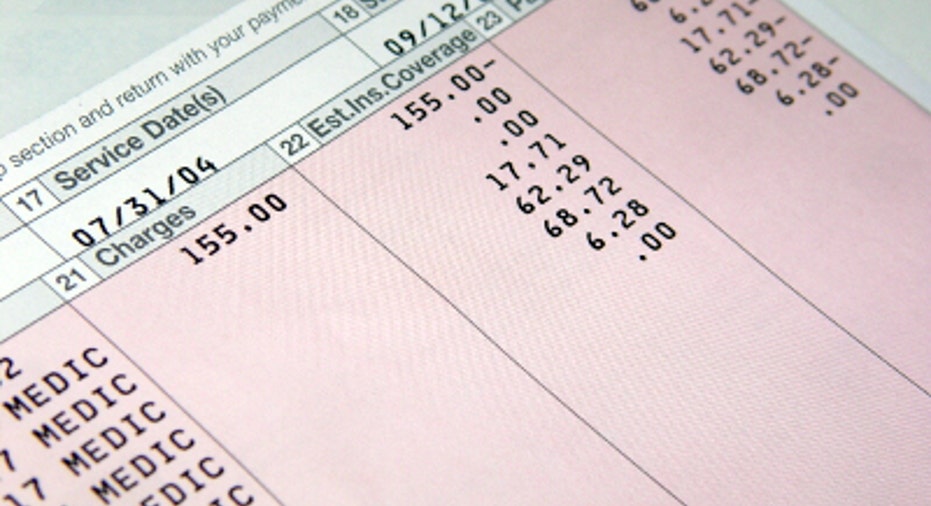 A recent study by J.D. Power puts Amica Mutual, Erie Insurance and Nationwide at the top for consumer satisfaction when pursuing property claims. The research firm has American Family Insurance and Automobile Club Group at the bottom.
J.D. Power asked 5,500 homeowners insurance policyholders how they felt about recent claims experience in key areas, including the final settlement, interaction with representatives and the estimate and repair process.
What separates the grins from the groans when dealing with claims? Not surprisingly, the companies that scored the highest received good marks for keeping their clients informed during every step of an often confusing and anxious time. And, of course, homeowners want to feel that the settlement is accurate and fair, said Jeremy Bowler, senior director of the insurance practice at J.D. Power.
The study found that a customer's happiness depends quite a bit on the relationship with their agent. If policyholders become frustrated and take the claim to a supervisor, satisfaction drops significantly, Bowler added.
"The insurers really need to provide clarity and be able to answer all the questions, in a friendly and comprehensive way, as they come up," he says. "It's often the first time a consumer has ever filed a claim. The company needs to fill in the gaps for him and, to avoid frustration, fluidly pass the claim to the claims department."
Here are J.D. Power's homeowner insurance rankings, on a 1,000-point scale, with 840 being the industry average:
Amica Mutual -- with an overall score of 898
Erie Insurance -- 877
Nationwide -- 858
Auto-Owners Insurance -- 854
Farmers and Liberty Mutual -- both with 845
The Hartford -- 844
Safeco -- 842
MetLife -- 840
Allstate and State Farm -- both with 836
Chubb -- 834
Travelers -- 830
CSAA Insurance Group -- 817
Auto Club of Southern California Insurance Group -- 816
American Family -- 813
Automobile Club Group -- 776
Amica Mutual is at the top for the third year running, Bowler says. The report also pointed out that USAA received the highest score (905), but wasn't included on the list because it only sells insurance to military personnel and their families.
The good news for all insurers is that overall consumer satisfaction has improved for the second year in a row.
"Compared with 2013, research findings in 2014 show that homeowners insurance customers who filed a non-catastrophic claim in the past year more often received a thorough explanation of their coverage when first reporting their loss; were more promptly notified of what damages were covered; and received their settlement nearly four days faster," according to the report.
The study also looked at the repercussions of Superstorm Sandy, which caused billions in damage in the northeast in late 2012. Property owners, who were more optimistic shortly after filing claims, apparently became dissatisfied as the complicated process dragged on, Bowler says.
"It has been more than 16 months since Superstorm Sandy hit and its effects are still being felt," according to the report. "Satisfaction among those who filed a claim for damage caused by Sandy averages just 830 in 2014, down from 846 among Sandy-related claimants surveyed shortly after the storm."
Bowler added that "when major storms hit and insurers have to rely on third parties to assist in managing the large number of claims, service levels often deteriorate fast as each insurer has their own processes and approval requirements. This can sometimes lead to significantly extended claim cycle times."
The "J.D. Power 2014 Property Claims Satisfaction Study," now in its seventh year, made several points, including:
Overall satisfaction with non-catastrophic claims has increased by 11 points in 2014, compared with 2013 (843 vs. 832, respectively).
Overall satisfaction improved in four of the five key areas (settlement; estimation process; service interaction; and repair process) year over year, while satisfaction with first notice of loss is the same as in 2013. Claim settlement showed the biggest satisfaction rise (by 4 points).
When insurance companies effectively communicate with claimants, they're less likely to escalate claims to a supervisor. When a supervisor becomes involved, customer satisfaction drops by more than 160 index points.
Early communication regarding claims also affects whether or not a supervisor becomes involved. "For example, if the settlement terms are provided to the claimant within one day of first notice of loss, only 6% of customers escalate the claim," the report states. "The rate of escalation increases to 13% if the claimant is informed within one week and increases to 18% if it takes more than one week."
Tips for filing a homeowners insurance claim
The Insurance Information Institute (III) suggests these steps when filing a claim:
Report any burglary or theft to police.
Phone your agent or company immediately. Insurance policies place a time limit on filing claims. Ask questions. Am I covered? Does my claim exceed my deductible? How long will it take to process my claim? Will I need to obtain estimates for repairs to structural damage?
Follow up your call with an explanation of what happened in writing, at the request of your agent or company.
Make temporary repairs and take other steps to protect your property from further damage. Save receipts for what you spend and submit them to your insurer for reimbursement.
Prepare a list of lost or damaged articles. Save receipts from any additional living expenses you incur if your home is so severely damaged that you have to find other accommodations while repairs are being made.
Provide needed information to the insurance representative assigned to handle your claim.
The original article can be found at Insurance.com:J.D. Power names best and worst insurers for property claims