J.Crew's Drexler out as CEO in latest blow to retail industry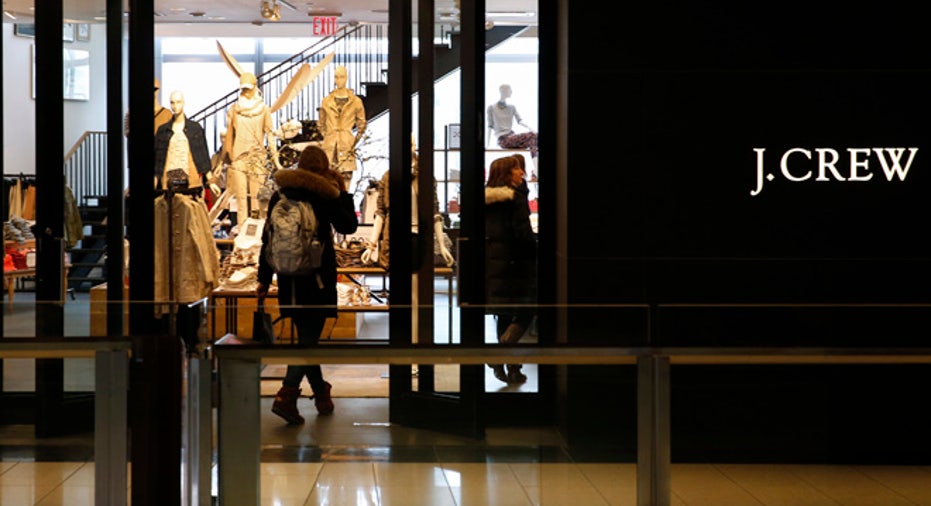 In the latest sign of the powerful sea change engulfing the retail industry, J. Crew announced this week legendary CEO Millard "Mickey" Drexler is stepping down as chief executive at the once American fashion icon fewer than two weeks after admitting he misjudged how technology would upend the retail industry.
Drexler, who led the company for more than a decade and has long been regarded for his fashion acumen, most recently oversaw 10-straight quarters of same-store sales declines (a similar trend that forced him out of Gap (NYSE:GPS) 15 years ago). Amid the wreckage, last month the company trimmed jobs at its corporate headquarters while earlier this year Jenna Lyons, the longtime creative force behind the brand's neon colors, bold prints and classic styles, stepped down.
Drexler, though, isn't alone in his recent struggles to navigate the choppy waters of physical retail. Many once-titans of the industry – like Macy's (NYSE:M), JCPenney (NYSE:JCP), Sears (NYSE:SHLD) and Abercrombie & Fitch (NYSE:ANF) have trimmed their store counts, while others like Bebe, WetSeal, the Limited, and American Apparel have shut their doors for good as they battle sliding in-store sales amid the still-growing popularity of online shopping.
"The landscape has been pretty littered since January," said Michael Klein, director of retail industry strategy at Adobe (NYSE:ADBE).
While the physical retail industry likely won't disappear, analysts say it will start to look a whole lot different in the next three to five years. The retailers of the future must master the art of blending offline transactions with in-store experiences while leveraging technological innovations.
"It can't just be technology for technology's sake [in store]. It needs to work and it needs to work on a scalable fashion," Klein said.
While more and more stores today embed technology into the shopping experience – say, a monitor that displays more color or size options of a particular good, or a mirror that can capture 360-degree views of a garment – the technology is often slow to load, clunky to use, or worse, won't work at all.
To do technology integration right, it needs to be frictionless, Klein said, adding that the current mix most retailers use simply isn't compelling enough for today's consumers. He pointed to the morning email deluge most people wake up to each day – 50% off this product, an extra 20% off this sale, or a free gift with purchase. To stay trendy, companies have even started including emojis in their subject lines in an effort to cut through the noise and reach their targeted consumers.
"Email is very short sighted," Klein said. "It's that quick hit…but the after effects can be pretty bad: How have we conditioned these customers [to sales] and how are we making it so consumers wait for deals? I have a 20-year old at home and he's figured out he can put stuff in his shopping cart, wait a day or two, and he'll get an email that his cart was abandoned [and a discount offer in order to finish the sale]," he said.
Know the customer
Despite the digital growing pains, there are ways for retailers to be successful in this environment where once loyal consumers are now fickle and often equipped with a credit card and a mobile device. While promotional emails might have worked once upon a time, the most important thing companies need to realize is as in-store experiences become integral to interactions, consumers – not brands – will be in charge of the relationship, said Mark Larson, national leader of KPMG's consumer and retail practice.
"The successful retailers are ones that are truly customer centric. They built their entire enterprise from the front office to the middle office and the back office on their customer…large retail organizations have lost sight of that," he said, adding that more pain is likely to come for sprawling brands with large real-estate portfolios.
"The physical store will continue to be an important part of the customer experience but the number of stores will continue to shrink. We're clearly overbuilt. The size of those stores that will continue to exist will shrink as well and the role of the store is going to change," Larson said.
Brands like men's retailer Bonobos and eyewear maker Warby Parker have demonstrated success can come in reverse of the traditional retail model that dictated a brand had to start in the physical world before moving online. The new model allows companies to gather data on their shoppers in order to truly know who they're targeting, how much they'll spend, where they're buying, and how much at what time.
The traditional physical-store model will likely continue to shift more toward showrooms for customers who still want the chance to touch and feel an item before making a purchase.
The challenge there, though, is making sure company logistics and supply-chain models can deliver a product to the customer on a reasonable timeline – a concept that's been completely upended by e-commerce giant Amazon (NASDAQ:AMZN) that has the ability to deliver purchases to many consumers the same day they click the buy button. The cure could lie in acquisition strategies for companies who don't have the time or ability to build new capabilities from the ground up. Walmart's (NYSE:WMT) Jet.com buy helped the world's biggest retailer quickly grow its e-commerce business to meaningfully rival Amazon.
While department stores face an uphill battle in this environment, Larson said retailers in the off-price category, like TJX (NYSE:TJX) brands TJMaxx, Marshalls and HomeGoods, are largely insulated from the trend since they provide a different but equally compelling experience for consumers.
Indeed, TJX in the first quarter opened 50 new stores and outlined plans for a brand-new home concept store alongside a blueprint to open 250 stores this year and potential to grow its fleet to 5,600 stores.
"[Off-price retailers have] been shielded somewhat from the Amazon, e-commerce effect because [those stores] are delivering value and their customer is more focused on value. They've been very successful in that realm without having to do much online," he said.