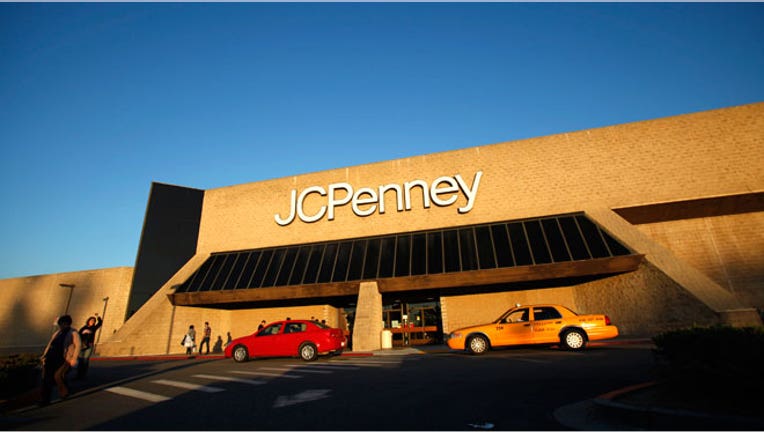 Beaten-down shares of J.C. Penney (NYSE:JCP) surged more than 20% Thursday morning as the department store's holiday earnings and upbeat outlook fueled hopes the worst is over.
A number of analysts issued bullish reports on J.C. Penney, citing the company's ability to slash expenses by 17%, grow same-store sales and expand margins despite an overall difficult retail environment.
Wall Street was also pleased by J.C. Penney's year-end target for liquidity in excess of $2 billion and full-year guidance for "significant" gross margin expansion.
Declaring J.C. Penney a "credible American comeback story," Citigroup (NYSE:C) analyst Oliver Chen raised his price target on the stock to $7.50 from $6.50 and kept a "neutral" rating.
"We're most encouraged on clear decisions to increase depth and have discipline on narrowness of portfolio with private brands and we believe this should support comp guidance," Chen wrote in a note to clients. He also said fears about J.C. Penney's liquidity "while mathematically fascinating could be overdone."
Wells Fargo (NYSE:WFC) analyst Paul Lejuez upgraded the department store to "market perform" and raised his price target on the stock to $6-$7 from $4-$5, according to StreetAccount. The analyst believes investor fears of an imminent capital raise or a change in corporate structure seem to be off the table in the short term.
"The next six months are probably the most critical in JCP's history," Sterne Agee analyst John Parke wrote in a note to clients. He pointed to whether or not the company's same-store sales can rebound to the 3% to 5% levels guided by management and if it can avoid liquidity concerns.
"Conversely, if (same-store sales) stay soft and inventory levels build, JCP will be in a precarious position heading into the back half. We'll continue to monitor in-store trends for signs that'll point us in either direction… until then, we'll stay uninvolved," said Parke, who kept a "neutral" rating on the stock, but raised his 2014 and 2015 EPS targets.
Shares of J.C. Penney initially rallied single digits following the earnings beat, but buying picked up steam during the company's conference calls. The Plano, Texas-based company saw its shares soar 21.31% to $7.23 Thursday morning.
Still, J.C. Penney's shares remain at depressed levels, down 20% on the year and about 66% over the past 12 months.
Reporting after Wednesday's closing bell, J.C. Penney logged a non-GAAP loss of 68 cents per share, compared with the Street's view of 85 cents. Sales dipped 2.6% to $3.78 billion, narrowly missing estimates, but same-store sales increased 2% and gross margins expanded to 28.4% from 23.8%.
"With the most challenging and expensive parts of the turnaround behind us, we will focus on improving gross margin, managing expense and steadily growing our sales in 2014," J.C. Penney CEO Myron Ullman III said in a statement.
In another positive that may have contributed to positive investor sentiment, J.C. Penney said the Securities and Exchange Commission agreed to terminate a probe into the company's liquidity, cash position and debt and equity financing.