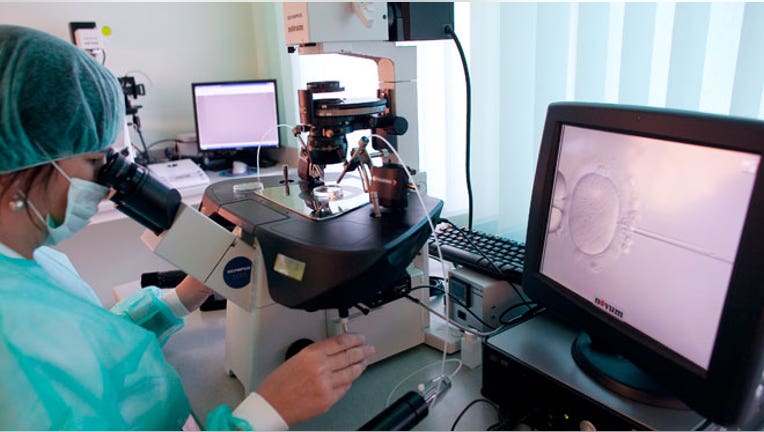 Infertility affects more than seven million couples in the U.S., but the costs for some of the advanced treatments like in vitro fertilization (IVF) can be daunting.
Using IVF can easily cost between $10,000 and $20,000 according to experts, and there's no guarantee one or more cycles will be effective.
Patients looking to make an informed decision surrounding IVF can take two new online tests designed to tell patients their chances of the procedure being effective.
"There are a lot of myths out there about IVF because the focus is on age," says Mylene Yao, founder of Unify. "We're trying to make more sense on why some patients get IVF and have a baby and why some don't."
Starting back in 2005, Yao and her research team set out to learn more about the success of in vitro fertilization by analyzing data from Stamford Fertility Clinic. Since then, Yao has been collaborating with domestic and international IVF clinics to build and validate its prediction tests.
Eight years of research resulted in two online tests people struggling to get pregnant can take in the privacy of their homes. The Univfy PreIVF test is for a person who has never undergone the treatment, while the Univfy PredictIVF test is for those who have already undergone failed cycles.
At Univfy.com, the patient inputs data about her age, body mass index, height, weight and reproductive history. She also has to provide blood test results that show how her ovaries are functioning.  Information about the male partner, such as his sperm count, can also be included. For the Univfy PreIVF test, all of the personal information is analyzed with data from more than 10,000 IVF cycles from women getting their first treatment to determine a person's chances of success.
For the women who already went through a round or more of IVF, the questions are more tailored and the data is compare to others who have had multiple IVF cycles. "There is a very different profile for women who already had general IVF before," says Yao.
Prior to the online tests, the success rates for IVF treatments were based on age groups presented in a table format, but according to fertility experts, that information isn't accurate or meaningful for an individual.
"Using historical data on patients that aren't necessarily similar to you has limitations," says Jamie Grifo, medical director at NYU Fertility Center.  With the data being collected for Univfy, the aim is to further refine what patients can learn from their own personalized data and perhaps provide a better prediction of a couple's chances.
"You don't look at this as who succeeded versus who fails. Nothing can do that. We're expecting to get more useful data to help make you own decision--that is powerful," says Grifo.
Indeed, Yao claims Univfy results show that more than half the women taking the tests are going to have very different predictions compared to the age estimates.  Often, younger women overestimate their chances of being successful while older women underestimate, she says.
While the Univfy PreIVF test cost $49.95 and $175 for the Univfy PredictIVF, Yao argues that's a drop in the bucket compared to the costs both financially and emotionally of undergoing IVF treatments that don't work.
Even for women who have done a round of IVF and are gearing up for another one, this tool will help them make a better decision on what type of package they should purchase.  Since many insurers don't cover this treatment, fertility practices often offer packages that lowers the cost of getting multiple rounds of IVF, according to Yao.
Currently, NYU Fertility Center is researching the online tools to see if it would benefit a subgroup of its patients. According to Grifo, based on the initial research, it suggests the tools can add more useful information when trying to make certain clinical decisions.
"You always take the chance that IVF is not going to work. That's just the reality. None of this stuff is 100%," says Grifo. "But the more information you have to make an informed decision the better."