Ivanka Trump & Jared Kushner set to mingle with media moguls at Sun Valley conference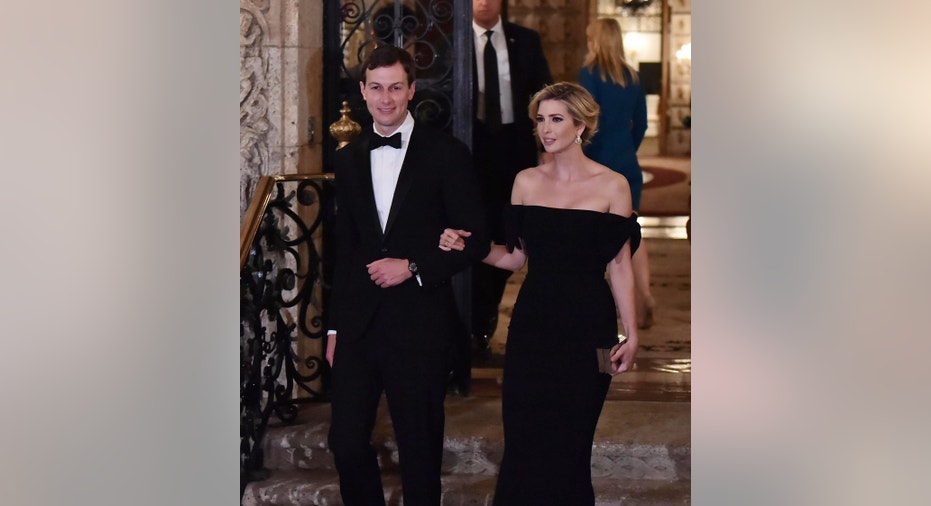 Ivanka Trump and her husband Jared Kushner, both advisors to President Trump, have just decided they will attend the Allen & Co. conference this week in Sun Valley Idaho, FOX Business has confirmed. The duo will join the likes of media titans including Time Warner CEO Jeff Bewkes, CBS Chairman Les Moonves, as well as a host of billionaires such as Warren Buffett.
The question baffling some of the high rollers in attendance is why? The answer according to political operatives back in Washington: to escape.
White House aides confirmed to FOX Business that the couple plans to arrive in Sun Valley late on Wednesday. They are expected to attend Thursday's leg of the conference alongside power brokers including Shari Redstone of the National Amusements, the holding company that runs CBS (NYSE:CBS) and Viacom (NYSE:VIA), financier and Home Depot (NYSE:HD) co-founder Ken Langone, Apple CEO Tim Cook (NASDAQ:AAPL) as well as 21st Century Fox Executive Chairman Rupert Murdoch and Executive Chairman Lachlan Murdoch. 21st Century Fox (NASDAQ:FOXA) is the parent of FOX Business and Fox News.
A White House spokeswoman did not return a phone call regarding their attendance at the time of publication.
But a senior White House aide later told FOX Business the couple were invited to the conference a few months ago and are official attendees of the event.
Both Ivanka Trump and Jared Kushner have limited to zero roles in the media industry, especially in its current iteration that combines television with high tech, internet and cable.
For 11 years Kushner owned a small newspaper – The New York Observer – before selling it earlier this year. Prior to joining the Trump White House his main business activities involved running his family's real estate holdings.
Ivanka Trump has even less media experience. She held positions in her father's real estate and branding business, had a role on The Apprentice and most recently started her own line of women's clothing.
That said, they may be the most influential guests in attendance since they have the ear of the President of the United States, Donald Trump, at a time when the pace of media-tech mergers is accelerating. AT&T (NYSE:T) and Time Warner (NYSE:TWX) are poised to merge in a deal valued at $85 billion, pending approval from the government. In addition, speculation has swirled that Disney (NYSE:DIS) could be snapped up by Verizon (NYSE:VZ). FOX Business reported earlier Wednesday that Verizon CEO Lowell McAdam dismissed the idea of the merger.
Still, the general consensus among Washington political advisers is that their goal in Sun Valley will not be to press a specific agenda, but to get away from Washington given the contretemps engulfing the Trump administration and the inquiry into Russian meddling in the 2016 presidential election.
Kushner himself has been under some scrutiny since it was revealed that he attended a now controversial meeting between Donald Trump Jr. and an attorney with connections to the Russian government who allegedly offered intelligence on Democratic presidential candidate Hillary Clinton during the campaign.
"It's good to leave somewhere where there's a problem to somewhere where there are no problems," said democratic political strategist Hank Sheinkopf. "Where would you rather be – somewhere you were dealing with Russia or a place where you're among those with the same socio economic status and won't be attacked?"
Even if the political power couple has no specific agenda pressing with the well-heeled crowd in Sun Valley, being there has a definitive upside for the administration, says GOP political consultant Sam Nunberg.
Many of the media and tech executives attending supported Hillary Clinton during the 2016 election. In the case of Bewkes, Time Warner owns CNN, the cable news station President Trump frequently criticizes. He has called out the network for reporting what he believes are "fake news" stories connected to his administration. They could be in Sun Valley to "advocate for the administration and continue to build contacts in an anti-republican environment," Nunberg said.