ITT Shares Double After Signing Up More Students Than Expected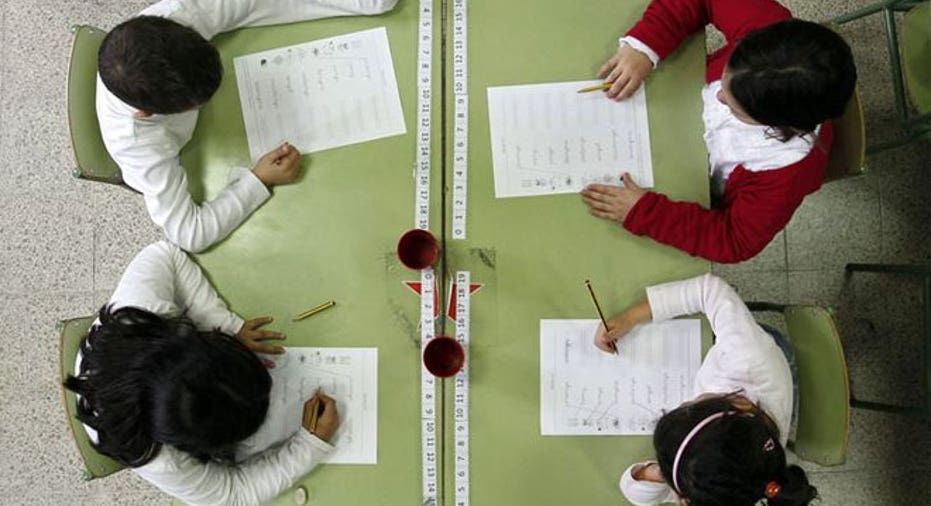 ITT Educational Services Inc said it signed up more students than it forecast in the quarter ended June 30, more than doubling its market value and offering some relief to the U.S. for-profit education sector.
The data, the first from ITT since May, drove up shares of other for-profit colleges including Corinthian Colleges Inc , which also nearly doubled.
ITT withdrew its 2014 forecast in May and said enrollments would fall again, after rising for three straight quarters.
Corinthian also last reported quarterly results in May, saying it had breached debt covenants due to charges of $76.5 million and that it had hired Barclays Plc to explore strategic options.
The for-profit education industry has been battered by further regulatory scrutiny this year. The sector lost its shine in 2010, when government investigations revealed high student-debt loads and low job prospects.
Corinthian faces the uphill task of selling most of its schools to continue to receive federal aid, which makes up a major chunk of most for-profit education providers' revenues.
But ITT's preliminary report on Friday, which also showed an improvement in total enrollments at the end of September from a year earlier, indicates that demand might be coming back as the U.S. economy improves.
The number of Americans filing new claims for jobless benefits fell to a 14-year low last week and industrial output rose sharply in September.
ITT said new student enrollments are expected to have fallen 8.1 percent in the second quarter, less than the 10-15 percent it forecast in May.
ITT said it estimates total student enrollments as of Sept. 30 to have declined by 6.3 percent, compared with a 7.1 percent fall a year earlier. New enrollments declined 9.5 percent.
ITT's shares were up about 68 percent at $9.35 in early trading on the New York Stock Exchange. Corinthian's were up about 77 percent at 15.9 cents on the Nasdaq.
ITT stock had jumped as much as 50 percent on Thursday after ITT said it would discuss its preliminary results on Friday. Up to Wednesday's close, shares had dropped 72 percent since ITT withdrew its forecast on May 22. (Reporting by Ankit Ajmera and Sagarika Jaisinghani in Bangalore; Editing by Don Sebastian)