It's Time to Embrace Life's Grit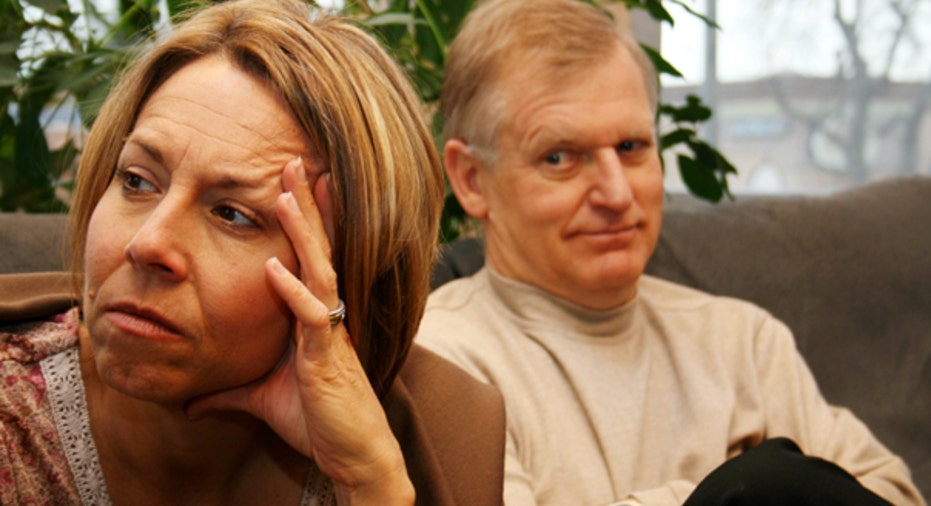 As soon as I was about a third of the way through an article called "The Pain of Reading" in last Sunday's New York Times I knew I'd be sending it to my friend Christina.
A story about author Luis Negron's devastating experience with books as a child, reading it was like taking a hit to the gut.
"Thanks for sending this," Christina emailed. "It's a harrowing piece."
Who says that?
Christina, that's who. And while this could go in the direction of having treasured friendships that show us much about ourselves, as all my friends do, this is more a piece about peeking under the hood of our lives and our neighbors' lives for a bit of up-close reality.
As far as I can remember, Christina is the first friend I had who liked to feel her way through things. That meant riding waves of pain, taking major hits and even at times being attracted to stories where those things occurred. It's a kind of human experience I'd avoided for many years (I was in my late 30s when we met), preferring on some level to go the Pollyanna route.
But here's what happens when you allow the gritty stuff in. You get more compassionate. You get a feeling of kinship knowing that everyone experiences pain. You lose the inclination to cheerlead and gloss over and front. And you tend to not idealize everyone else's life in comparison with your own.
Were it not for this realization, I might not have sustained three acts of Who's Afraid of Virginia Woolf? on Broadway last week. Cruel, drink-swigging George and Martha – are you kidding me? But quite the contrary, I was giddy through their tormented evening, reveling in detail-laden writing and raw human emotion. I came out of the theater spent and can't imagine how wrung out the actors must be performing that night after night.
But there's a reason it keeps getting revived on Broadway and a reason audiences continue to buy tickets. Pain on parade is an exquisite art form. It gives us permission to feel.
What an interesting juxtaposition, then, to visit the Monet's Garden exhibit at the New York Botanical Garden in the same week. There is nothing resembling painful about strolling through gorgeous, lovingly placed flowers and plants and trees. Even if you entered this haven with something weighing heavily on your mind, it would be eased, the edges softened by an idyllic footbridge and colorful lotuses floating beneath.
It is what drew me to Claude Monet's creations many years ago, the feeling of serenity sitting in front of the large installation of Water Lilies (1919) at the Museum of Modern Art. That led me to go into water lily overdrive – my bedroom sheets and comforter, my china pattern, my everyday coffee mug. Can you say 'cliché?'
But then one day I found a mug with a Monet quote: "When I began I was like everyone else." It sits on my desk filled with pens as a daily reminder of the man beneath the gooey pastels and murky renditions of nature. Because enjoying his art without peeking under his hood is no longer how I operate.
So now I am captivated by a placard in an exhibit honoring him that says this: "Monet underscored his commitment to depictions of the natural world in his paintings in the 20th century, even as his fellow artists at the time were abandoning nature as a modernist subject."
A mind of his own. Not creating art to impress, but to express. Forging his own way. Widowed and grief-stricken, just like so many others. Struggling financially. But painting, always painting. His home in Giverny, now restored and a tourist attraction, is pink with green shutters, a decision he made at a time when most homes had gray shutters.
"He wanted the house to blend with the garden," says the Giverny website.
Inside there is a yellow dining room, and by that I mean yellow walls and furniture.
"Monet, who didn't care for fashion, which was very dark and heavy in Victorian times, had it painted in two tones of yellow," says Giverny.org.
Eighty-some years after his death, we're studying and enjoying impressionism, but that isn't some Pollyanna label. The term was coined by a critic who was using it sarcastically in writing about Monet's work (taking it from a painting called Impression, Sunrise). The artist and his contemporaries turned it on its head and made it their own.
And let's not forget the late-in-life cataracts that led to more astonishing works before Monet died in 1926.
Maybe if we got underneath the gloss of more people's lives, those we know and those we admire from afar, we'd be more inclined to do what we want because we'd see lots of these people do important things in spite of what life throws at them. It doesn't mean they don't have pain or obstacles. It means they probably have found a way to feel through it all and come out the other side.
Every now and then, we could all use a dose of harrowing.
Nancy Colasurdo is a practicing life coach and freelance writer. Her Web site is www.nancola.com and you can follow her on Twitter @nancola. Please direct all questions/comments to FOXGamePlan@gmail.com.