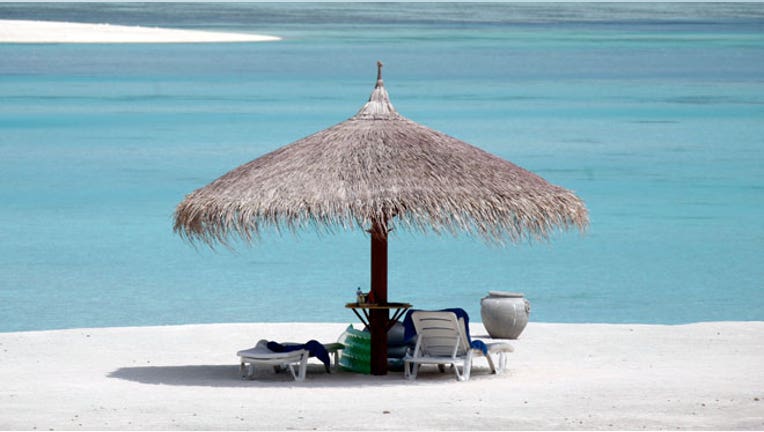 It's official, Americans are tired of the cold and are flocking to warm-weather destinations this spring break season.
According to Orbitz's (NYSE:OWW) annual Spring Break Travel Survey, locations with guaranteed warm weather scored 9 out of 10 spots on this year's top destinations list.
The list starts with Las Vegas and includes popular beach destinations in Mexico and the Dominican Republic.
---
Top 10 Spring Break Destinations:
1. Las Vegas
2. Cancun
3. Punta Cana, Dominican Republic
4. Orlando, Fla.
5. Rivera Maya, Mexico
6. Playa Del Carmen, Mexico
7. Honolulu
8. New York City
9. New Orleans
10. Puerto Vallarta, Mexico
---
Marita Hudson Thomas, Orbitz spokesperson, says warm-weather destinations are traditionally popular during spring break, but their dominance this year shows travelers are looking to shake off the chill.
"There's usually some cold-weather destinations in there, so people can ski, like Seattle or Denver," Hudson Thomas says. "But this year, we are not seeing it because the polar vortex is driving people to warm weather."
The survey finds prices for air travel have remained relatively flat compared to last year, and hotel prices are up 6% for the top 10 destinations. Travel costs for Las Vegas, New York and Orlando have all increased, but Mexico and Dominican Republic airfare is low, Orbitz finds.
Hudson Thomas says families are also hoping to score some quality time over this year's spring break.
"We are living in a time where we go on vacation with our families, we get to the beach and aren't connected—everyone is on their headphones, doing their own thing," she says. "We found 30% of travelers are adding an activity to their vacation."
The top activities for respondents, when price isn't a factor, include: aquatic activities like swimming with the dolphins (36%), cultural activity to learn about an area's history (30%), education activity (22%) or learning a new sport (8%).
And for those who want to save some cash on traveling this year, Hudson Thomas says to book packages, which can bring average savings of $450 for hotel, flight and car. Also consider what days of the week you check in and out of the hotel.
"High travel days will be Thursdays through Sundays," she says. "This is when you will see rates higher, so if you have the flexibility to be off all week, look at checking in on Sunday or Monday and coming back on a Wednesday."