It's Primetime for Amazon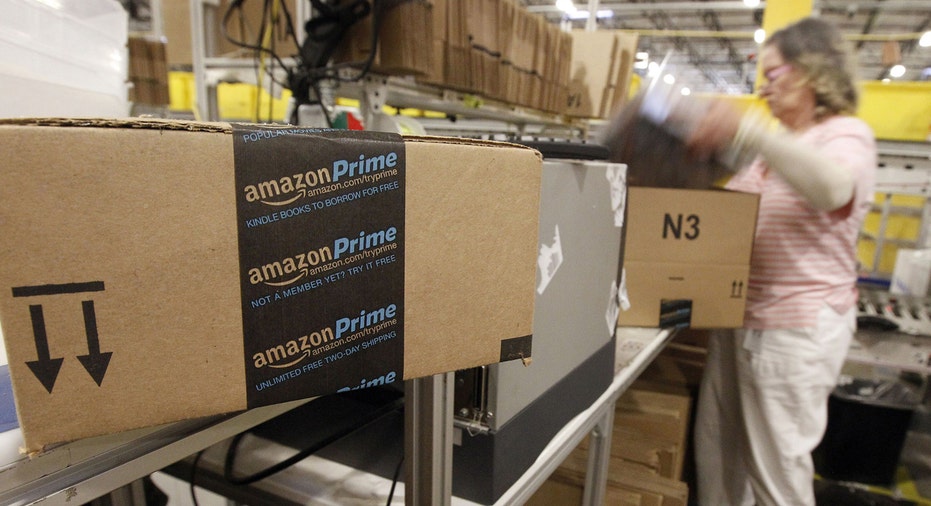 It's a prime year already for Amazon (NASDAQ:AMZN) shareholders. The company's stock was up 117% through Wednesday, and with the holiday shopping season now underway, shares may have even more room to run.
"This year Amazon will be the number one retailer for holiday," Marshall Cohen, Chief Industry Analyst at the NPD Group, predicted in comments on FOX Business Network's Varney & Co.
The world's largest online retailer, which began selling only books, now sells just about everything. As more consumers do the bulk of their shopping online, Amazon is automatically in the sweet spot. In 2014, Cyber Monday, which comes four days after Thanksgiving in which consumers score deals mostly online, scored $2 billion in sales and became the heaviest day of online spending in history as tracked by comScore.
More than 130 million people plan to shop on Thanksgiving through the following Monday according to the National Retail Federation but Amazon's not waiting. Its been rolling out Thanksgiving and Black Friday promotions all month long including "Eight Days of Holiday Deals" which began on November 20. The retailer is also forcing some of its rivals to rejigger their holiday promotion plans. Walmart (NYSE:WMT) recently moved Cyber Monday to the Sunday after Thanksgiving as the competition becomes fiercer.
Along with rolling deals, the company is winning customers with its Prime service, which offers various delivery options, as well as video streaming, for a flat annual fee of $99+. The service is becoming the company's cash cow according to Cohen.
"Twenty-four percent of households are utilizing Amazon Prime, with another 30% that are potential for growth opportunity," he said.
Amazon's video streaming service, which competes with the likes of Netflix (NASDAQ:NFLX), also offers original programming such as 'Transparent' which nabbed an Emmy Award last year. Like Amazon, Netflix shares are on a tear, up 154% this year as the top stock in the S&P 500 (NYSE:SPY).
Several billionaires are becoming big believers in Amazon's future. Earlier this month, Soros Fund Management, the hedge fund run by Billionaire George Soros, disclosed a new stake in Amazon.com with 77,877 shares. Meanwhile Omega Advisors, run by Lee Cooperman, disclosed a 35,800 stake, according to SEC filings.
Amazon's A+ year may mean there is little room for disappointment from CEO Jeff Bezos. While quarterly revenue is growing at a clip of about 20%, the online retailer has struggled with staying profitable posting a net loss of $241 million in 2014 yet returning to profitability in the 2Q and 3Q of 2015.
"At some point they are going to have to really be held accountable to start to really maintain that profit level," Cohen said.
This holiday shopping season may be the catalyst. Amazon shares are hovering around the $675 level.