It's Not Your Father's Insurance: Coverage for the Modern Man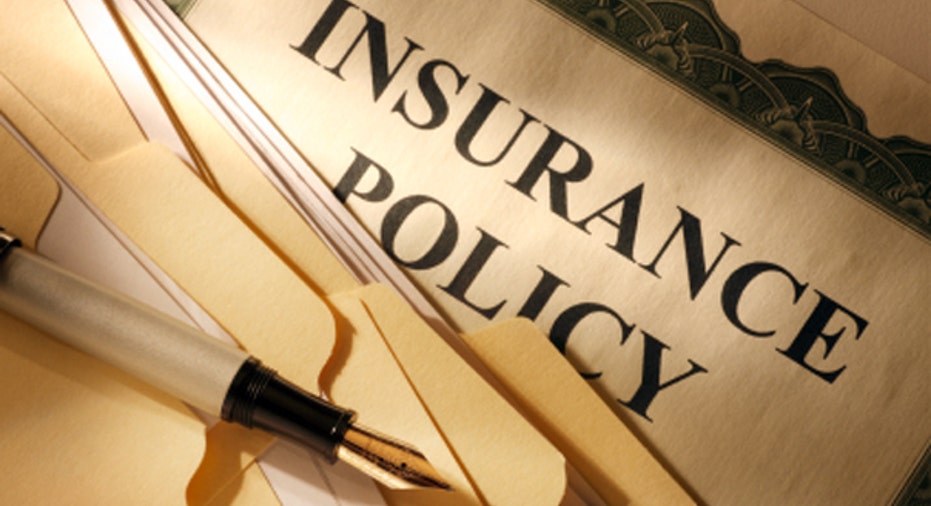 Back in the day, your dad likely couldn't have predicted that he'd be using the video-calling service Skype for virtual visits with the grandchildren. Times have changed, and so has the realm of insurance. Here we outline a host of contemporary insurance offerings -- electronics and hybrid car coverage, mobile apps, pay-as-you-go auto policies and more -- for you and your pioneering pop.
Electronics insurance
How many people would have even dreamed of laptop computers in the 1970s, let alone smartphones and high-definition TVs? Yet many homeowners are in a time warp when it comes to covering electronics, as they don't realize that covering digital equipment can be done in a variety of ways.
Your gear will be covered under most homeowners insurance policies if it's stolen from your home or car, or damaged due to fire or lightning. But you're out of luck if you lose the item yourself. Be aware, however, that if your electronics are damaged by a power surge that is not caused by a peril named in your policy, your equipment won't be covered. (See: "What insurance do I need to cover my laptop computer?")
You also need to know the limits of your policy to be sure you're adequately covered. A typical homeowners policy may have a limit of $1,000 for electronics, and your insurance deductible may be that high. A homeowners insurance policy with a $1,000 limit "may not be enough protection for people with high-end televisions, computers and smartphones ," says Lynne McChristian, Florida representative for the Insurance Information Institute.
If you have a lot of expensive computer equipment, consider purchasing additional coverage through an endorsement on the policy. An endorsement provides additional coverage and is based on the appraised value of the item. It also provides coverage for hazards not included in home insurance policies, such as accidental loss.
You could consider a standalone insurance policy through a company that specializes in insuring mobile devices, smartphones and other electronics. (See: "Is iPhone insurance worth it?" )
Smartphone auto insurance apps
Today, there are many insurance tasks you can do using your smartphone, including getting a car insurance quote, filing an accident report or using the phone for insurance identification. (See: "Car insurers revving up mobile app features.")
Joseph "J.J." Montanaro, a Certified Financial Planner with USAA, recently bought a new car and switched his insurance coverage to the new vehicle using apps on his smartphone. "I didn't have to call anybody; I didn't have to do anything."
And in some states you won't even need to carry your insurance card. Colorado already allows you to register your vehicle if you have electronic proof of insurance, while Idaho and Arizona recently approved legislation allowing you to use your smartphone to prove to a law enforcement officer that you have car insurance.
Green auto insurance discounts
These days, green doesn't just refer to money. It can denote a whole environmentally friendly lifestyle, which applies to what you drive and how you drive it.
Travelers, for example, offers discounts of up to 10% to hybrid drivers in most states. Farmers Insurance Group also offers a discount of up to 10% for hybrid owners, as well as drivers who own alternative-fuel and electric vehicles.
The Hartford recently announced it is offering a 5% discount for drivers of electric vehicles in certain states, with plans to expand the program nationwide this year. Since 2009, The Hartford has offered a discount for hybrid car owners.
Additionally, many companies, such as Progressive, offer lower auto insurance rates if you use a pay-as-you-go system. Progressive's Snapshot tracks how many miles you drive, as well as what time you drive and how hard you brake. If you qualify, you could receive a discount of up to 30%. Other plans, such as State Farm's Drive Safe & Save, offer discounts based simply on how few miles you drive. (See: " As economy sinks, pay-as-you-go insurance soars.")
Long-term care insurance
It used to be a rarity, but now about 72,000 Americans have passed their 100th birthday. The U.S. Census Bureau expects that by 2050, there will be more than 600,000 Americans over the age of 100.
As the population continues to age, it also means there is more need for long-term care. About 70% of people above the age of 65 will need long-term care at some point. And care doesn't come cheap. Genworth Financial's 2012 Cost of Care survey found a home health aide costs more than $43,000 a year, while the cost of a private nursing home tops $80,000 annually.
Taking out long-term care insurance "can help maintain independence, protect assets, make long-term-care service affordable, provide more care options and preserve a desired standard of living," says Steve Zabel, senior vice president of long-term care insurance for Genworth Financial.
Using your life insurance to help pay for college
The cost of college has soared in recent years. Tuition, room and board at a public, four-year institution topped $14,000 in the 2009-10 academic year, according to the National Center for Education Statistics. Back in 1980-81, it was just $2,550. (See: "Pros and cons of using life insurance for financial relief in tight times.")
While Montanaro doesn't advocate running out and buying life insurance with the express purpose of funding a college education, if you already have a cash-value policy, you can use it "if there's a gap that needs to be filled by withdrawing from the policy or taking a loan from the policy."
The original article can be found at Insurance.com:It's not your father's insurance: coverage for the modern man