It's Not You, it's Your House: Homebuyer Turnoffs, Inside and Out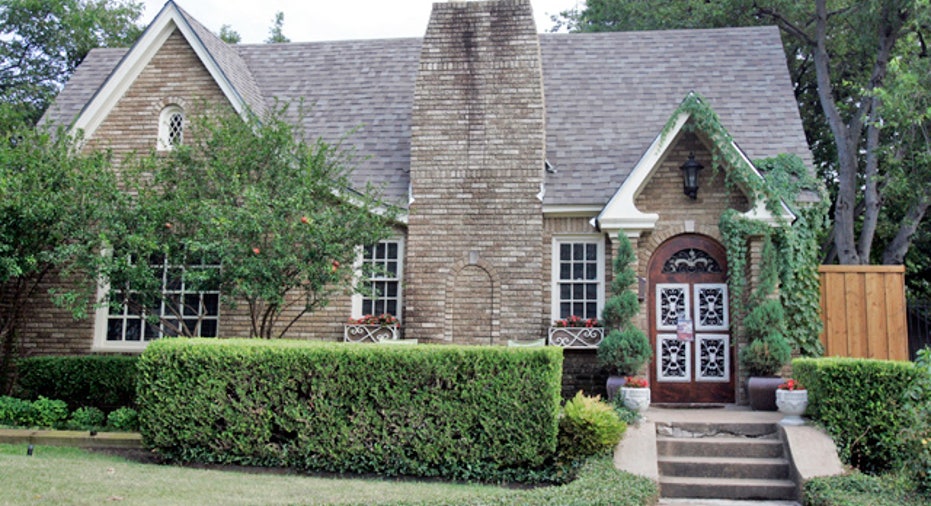 Most home sellers want to make their house as appealing as possible to prospective purchasers. Whether that means sprucing up the exterior, clearing away clutter or scrubbing surfaces to create an attractive and clean-smelling environment, they're on it.
But suppose your house has an incurable flaw that's a major turnoff to large numbers of buyers. What can you do?
Here's a look at some homebuyer turnoffs and ways to overcome them:
Nontraditional exterior
Most buyers want an ordinary backyard with a green grass lawn, according to Linnette Edwards, an associate broker at Better Homes and Gardens Real Estate in Piedmont, Calif. That's especially true for buyers who have young children.
Sellers: You've got to be realistic
Those who don't see that lawn in the backyard have a hard time understanding how to remove whatever's there or envisioning other possibilities for the use of that space, Edwards says.
Recreational facilities are the best examples of exteriors that could hurt your curb appeal. Examples include a full-size basketball court, tennis court, batting cage or hammer-throw pit. Anything like that could prove problematic, according to Matt Phipps, a Realtor at Phipps Real Estate in Warwick, R.I.
Another potential turnoff, Phipps says, is a swimming pool, especially in a cold climate.
"Having a pool doesn't universally appeal to everyone," he says.
Alternative landscaping -- such as a profusion of plants, an elaborate flower garden, a cactus, multiple water fountains or a koi pond -- also can be a turnoff to buyers.
Size matters most to first-time buyers
"People can go too far with the gardening and flowers," Phipps says. "If the yard looks like 'Alice in Wonderland,' that's going to be a lot for most people to maintain and handle the upkeep."
Another tricky item is a children's tree house, which can raise concerns in buyers' minds about liability and insurance.
Nontraditional interior
Most buyers also want an easy-flowing floor plan that includes proportional numbers and sizes of bedrooms, bathrooms, kitchens, dining areas and living spaces. Homes that don't conform to those expectations can be difficult to sell.
Phipps recalls a home that had additional living quarters, including a second kitchen, on the ground level. The house was large and well-priced on a per-square-foot basis, but few buyers need or want a house that has two main-floor kitchens.
"There will be a unique buyer who does want exactly that," he says, "but the two-kitchen thing isn't universal, so you're limiting the quantity of potential buyers for that property. It's just impractical for most buyers."
Edwards' other examples of homebuyer turnoffs include:
An awkward addition that disrupts the floor plan or blocks off a stairway
Two bedrooms that have been combined into one room
A bedroom that's been turned into a large walk-in closet
A massive bathtub that takes up most of a bathroom's floor space
Wallpaper, which is almost always very difficult to remove
Exterior window security bars in areas where crime isn't a major concern
Realtors refer to these types of problems as "functional obsolescence," which means some aspect of the home doesn't meet most buyers' needs.
An overpowering architectural style that doesn't fit the neighborhood can also be a negative, Edwards says. That's because buyers browsing through for-sale homes online will "click through" those that don't match the dominant type of home in the locality where they want to live.
Is it time to take your home sale online?
"If you're in a Craftsman neighborhood and a super-urban contemporary pops up -- unfortunately, buyers aren't looking for that," she says.
Another turnoff is a converted garage, which raises concerns in buyers' minds about building permits, quality of construction, loss of storage space and limited vehicle parking.
Turnoff solutions
The ideal solution for any of these issues is to remove the problem. If that's cost-prohibitive, as is often the case, other recommendations include:
Give prospective buyers contractors' estimates of the cost to remedy the defect themselves after the sale closes
Use home staging to show the defect in its best possible light
Post pictures on a storyboard to show buyers other ways a tricky space could be used
Adjust your asking price to reflect the undesirable element
Be extremely patient
"Don't give up hope," Phipps advises. "Just realize that your home might sit on the market longer because you're waiting for that perfect buyer."
The original article can be found at HSH.com:It's not you, it's your house: Homebuyer turnoffs, inside and out