It's Basically a Startup: 4 Lessons Recruiters Can Learn From the Olympics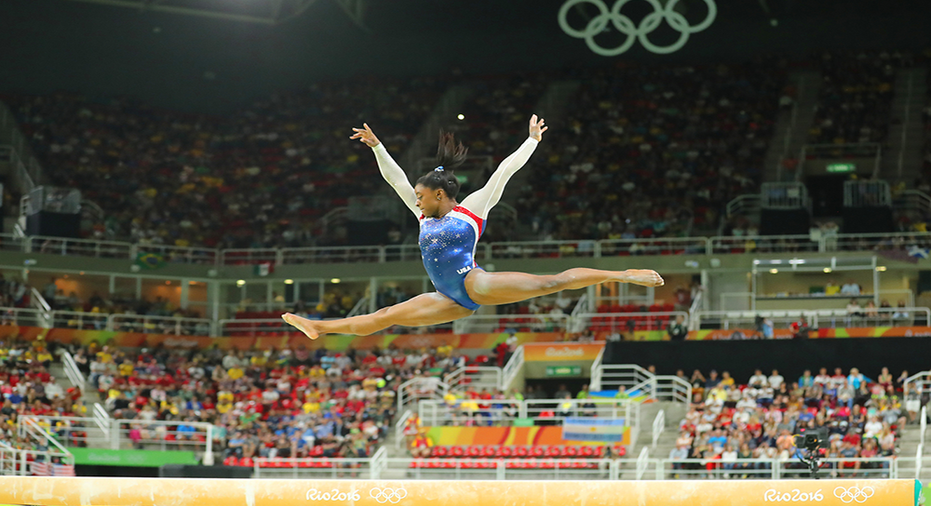 There are no medals in recruiting, but if there were, Paul Modley would probably have a gold.
A global client partner at staffing and recruiting firm Alexander Mann Solutions, Modley has spent more than twenty years in the industry.
"I have too many years working in recruiting, probably," he jokes.
And while Modley has done a lot of great work throughout his 2+ decades in the field, his biggest claim to fame is that he served as head of recruitment for the London Organizing Committee for the 2012 London Olympic and Paralympic games.
"I was really lucky to be involved in that for just under six years," Modley says. "I saw it right from the beginning, in terms of setting up the organization, and right through to the end when we took the organization apart. It was a pretty unique role."
There are three categories of workforce when it comes to staffing the Olympics: paid workers, volunteers, and contractors. Modley was in charge of building the paid workforce. When he joined, there were roughly 100 people working in the organization. He had five years to get that number to 10,000.
"I think a lot of people would be surprised by the level of work, the intensity that goes into these events," Modley says. "Five years out from the games – who'd have thought you'd be planning the organization that early?"
Given the once-in-a-lifetime chance to lead the recruiting efforts of one of the world's most famous brands, Modley learned a lot about what it takes to be a great recruiter during his six years with the Olympics. Here are four lessons he walked away from the experience with:
1. Recruiting Is a Team Sport
Modley's first task with the organizing committee was to set a strategy for recruiting about 9,900 people in five short years. After talking to people who had been involved in recruiting for previous Olympic Games, Modley realized the best thing to do was to assemble a team rather than go it alone.
"We made the decision early on that we were not going to build our own internal recruitment function, but rather we were going to partner with third-party organizations to help us build our recruitment function," he says.
While Modley was no stranger to working with third-party recruiting organizations, the Olympics taught him just how truly valuable these partnerships could be – especially for startups.
"I'd never worked in a startup, and [the Olympics] were very much a startup," Modley says. "I think working with a partner is really critical in that environment, because you often don't have the time or the resources to do everything you need to do in house."
2. Pace Yourself
Recruiting, especially in such volume, is a marathon, not a sprint. It requires smart pacing if you're going to make it to the finish line.
Modley and his recruiting team decided that, rather than recruiting for all positions at once, they would start by recruiting for specialist roles, then move into building a middle-management team, and then execute the high-volume hiring in the last six months before the games.
"One of the challenges for any startup is getting the key people you need early on, and it's not necessarily the most senior people," Modley says. "We had to look at the people we needed in the organization. The strategic workforce planning activities we were doing were really critical to understanding where we needed to be as an organization at the end of year one, year two, etc."
But even when you painstakingly craft a plan, there's no guarantee you'll get everything right – much like the gymnasts who practice their floor routines for years and still lose a few tenths of a point on game day. As in most things, perfection is all but impossible in recruiting. You just have to plan well and execute as best you can.
"If I look back at my time in the Olympics ... I think we hired some people at the wrong time," Modley says. "I think we hired a few too many senior people early on, who then wanted to build their teams underneath them [before they needed to]."
Modley notes that his team didn't only plan out which roles it would hire for and when; it also planned its diversity and inclusion efforts very early on. From this, Modley learned that organizations can achieve the diversity they want if they start setting up their initiatives as early as possible.
"We were very lucky, in a way," Modley says. "Because we were building our organization from scratch, we were able to really drive the diversity effort and focus on getting that equality in terms of gender, diversity, ethnicity, disability, and LGBT people."
3. Go in With a Plan
Speaking of plans: Modley believes they're critical for all businesses, both large and small.
"No matter what size business you are, I think having a robust resourcing strategy is really key to understanding what you need to do and how you're going to deliver that," Modley says. "[Recruiters should] work really closely with the business to understand what it needs from recruitment."
4. Not Everyone Qualifies
Some people dream their whole lives of going to the Olympics, but they just don't have what it takes. Competing in the Olympics requires a very specific skill set and mind set – much like a job, really. In the same way that not everyone is cut out for the Olympics, certain jobs are only a fit for certain people. Hiring is about more than just getting a warm body in the seat.
"When you have the Olympic rings as part of your brand, it's a very powerful thing to have as collateral, to be able to use. I think it's probably one of the most recognizable brands you can get," Modley says. "However, working on an event like the Olympics is amazing, but it doesn't work for everybody."
Modley says the Olympics are a defined project with "a lot of ups and downs" in a very stressful and ambiguous environment. While the power of the Olympic brand attracted the attention of many workers, Modley realized he had to be very clear about what the proposition of working at the Olympics meant if he wanted to filter out ill-suited candidates.
"We had to really focus on the negative aspects of working on the Olympics, because we needed people to self-select out at the very early stages," he says.
–
The Olympics may be a spectacular and highly usual event, but the organization powering the event isn't much different from your average startup. Sure, most companies don't have to hire 10,000 people in five years, but recruiters at all levels of business can apply the lessons Modley learned as head of recruiting for the London Organizing Committee to their own work, no matter how many vacancies they have to fill.