Israeli VC Un-invites Y Combinator Over Paul Graham's Tweets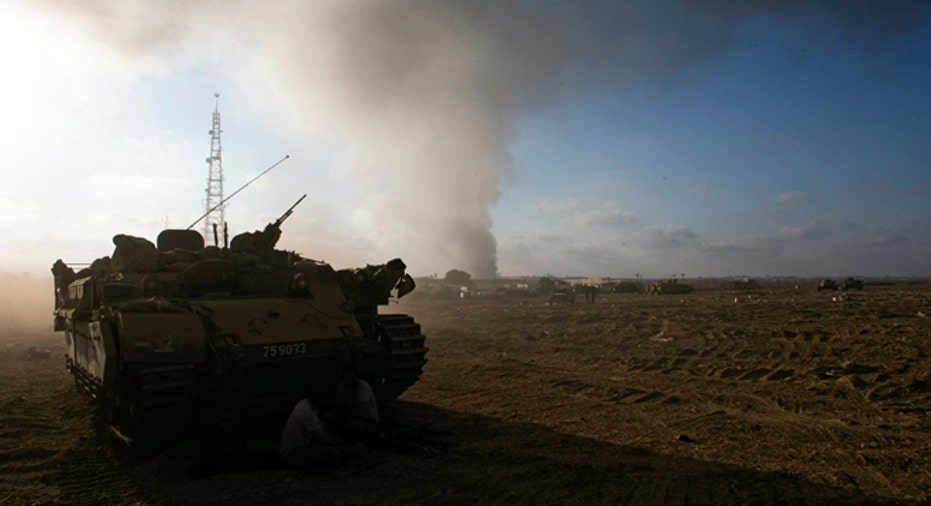 An Israeli VC wrote in a blog post he is rescinding a "meet-up" invitation for Y Combinator because of founder Paul Graham's Twitter comments on the Israel-Gaza conflict.
Graham, the founder of startup incubator Y Combinator, has tweeted statements and retweeted links about the ongoing unrest.
The tweets were criticized in a blog post by Roi Carthy, an Israeli VC and the managing partner of Initial Capital, which invests in early-stage startups in Israel and Brazil.
In the post, Carthy wrote he has been in contact with a Y Combinator partner who was planning a trip to Israel to "spread the YC gospel." But, he said he was rescinding his offer to help organize a meet-up based on Graham's most recent tweets.
"I will not lend my hand to an organization who is comfortable with its founder criticizing a nation, while at the same time, pitching to incubate its best and brightest," wrote Carthy.
Carthy told FOXBusiness.com the recent conflict has had an effect on the booming tech industry in Israel, given that many tech workers have been drafted to serve by the army. The recent decision of some airlines to stop flying into Tel Aviv also hurts Israeli entrepreneurs, said Carthy, many of whom have to fly frequently to New York City and San Francisco to conduct business.
"[Graham is] perfectly entitled to his opinions, but I don't think I should lend a hand or that it makes sense for Israeli entrepreneurs or for the tech community to provide access to Y Combinator," wrote Carthy. "Finally, I would like to make it clear that [Y Combinator partner] Michael Seibel has exhibited nothing but positivity, and while I believe this situation reflects poorly upon YC, it should not upon Michael."
Jerusalem-based entrepreneur Jon Medved, the CEO of equity crowdfunding startup OurCrowd, said he found Graham's tweets out of line.
"It just shows a lack of understanding of the world we're living in, to tweet without context," said Medved.
Others within the Israeli startup community, however, said they weren't paying much attention to Graham's tweets.
"People generally are focusing on issues that are important to them: They're worried about their families and their jobs," said Shmuli Goldberg, the marketing director of Feedvisor, an e-commerce technology startup based in Tel Aviv.
"It's difficult – the  day to day hasn't changed in terms of how we act or operate, but because of the sirens every couple hours and because we all have friends and family fighting, there's a constant feeling of worry and threat," he said.
The Digital Age
Graham isn't the only tech guru to make headlines for controversial public statements. In recent months, Kleiner Perkins Caufield & Byers Co-founder Tom Perkins was criticized for a Wall Street Journal Op-Ed that compared the experience of wealthy Americans to Jews in Nazi Germany. And former Mozilla CEO Brendan Eich came under fire for supporting Prop 8, the Calif. initiative outlawing same-sex marriage.
Beth Sanzone, a vice-president at technology PR firm LaunchSquad PR, said Silicon Valley leaders need to recognize the reach of digital platforms. Prior to joining LaunchSquad, Sanzone served as the U.S. Embassy spokesperson in Kabul, Afghanistan and as press secretary to now-Secretary of Defense Chuck Hagel, when he was the U.S. senator from Nebraska.
"Now, the people behind great apps, hardware and software have a reach and a following like never before – we don't live in a bubble in the Bay Area," said Sanzone.
""It's a very clear reminder that anything a person says - good or bad - is going to face some form of scrutiny, so it's a matter of everyone having to make that personal judgment whether this could potentially offend someone. With very difficult, sensitive matters talking about Israel and Gaza – it's serious stuff," she added.
Y Combinator did not respond to FOXBusiness.com's request for comment.