Is Your Landlord a Slumlord?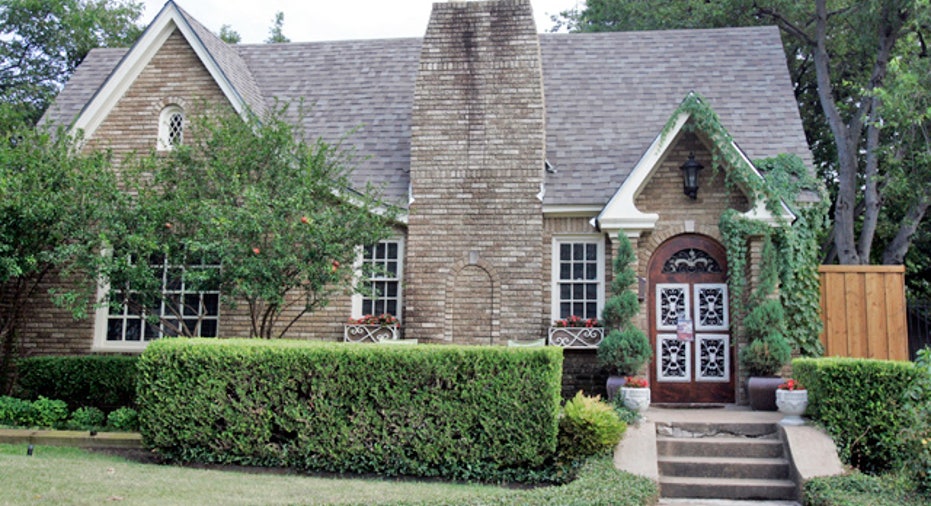 There's nothing worse than finding a great rental property only to learn later on that the landlord isn't interested in returning your calls when repairs need to be made or a problem needs to be fixed. Landlords have their own ways of researching prospective tenants, but what strategies can a renter employ to research a prospective landlord and their properties?
Fortunately, there are several strategies that would-be tenants can use to research the potential landlord's financial standing as well as the condition of a particular property.
Nowadays, this information is more important than ever given the growing number of renters throughout the country.
According to the latest Census data, the number of renters nationwide increased 8.2% between 2009 and 2010. In all, renters occupy 37.1 million housing units in the U.S.
Furthermore, a National Apartment Association poll found that 76% of respondents believe that renting is a better option than buying-up from 71% in 2008. Perhaps that's why a 2010 Trulia survey also found that more than one in four renters said they plan to rent forever.
So if you're among the growing number of renters, follow these three steps to ensure your landlord isn't a slumlord:
1. Do a formal check on your landlord
For a specific investigation about the owner of a property, you can try an online service such as CheckYourLandlord.com.
For a fee of $12.95, CheckYourLandlord.com provides its clients with a basic report about a landlord. The company also offers a more comprehensive report for $27.95.
As a first step, the company tells renters-especially those renting individual homes-whether the prospective landlord's name matches the name of the property owner. If it doesn't, that's a big red flag and a sign of potential rental fraud, says Michael Schaeffer, founder of CheckYourLandlord.com.
"We're also able to say if the landlord has filed bankruptcy, has judgments against them, civil filings, or has been sued by other tenants. Maybe that's another red flag that suggests you want to move on to another property," Schaeffer adds.
In its reports, CheckYourLandlord.com rates a landlord's risk levels in 15 different areas.
A landlord with a homeowners association, vendor's lien, tax lien or notice of default is ranked in the high-risk category. Meanwhile, an owner or landlord with a mortgage on the property would be considered normal and be ranked in the low-risk category.
"We base everything on factual, public information and we simply rank the risk and tell the renter: 'now you have all the information,'" says Schaeffer.
2. Use an apartment ratings service
To get insights into an apartment you may be considering, check out any number of online apartment rating services that have become popular in recent years. Among the biggest are ApartmentRatings.com and ApartmentSearch.com.
With 1.2 million ratings and reviews of apartments nationwide, ApartmentRatings.com bills itself as "the most comprehensive database of apartment ratings and reviews anywhere."
Your rental payments can improve your credit score
In addition to offering photos, sites like these provide information on amenities, the rent, as well as reviews from current tenants. ApartmentRatings.com urges would-be renters to "find out what tenants say BEFORE you sign a lease."
When accurate and truthful, tenant comments can offer a true glimpse into life at a apartment complex. For instance, are people complaining about maintenance problems, safety issues or an absentee landlord? Or do tenants seem to be generally satisfied with the management and overall condition of their apartments?
Despite there being no fool-proof way of discerning how legitimate these comments are, spending some time online at an apartment review site can give you some overall perspective and a general opinion about a building and the landlord.
3. Talk to neighbors and public officials
It can also pay to have face-to-face conversations with tenants, neighbors and people in the community about a given landlord. Their feedback might make or break your decision.
Lastly, while a check with city or county agencies is more time consuming, the effort may be worth it if it reveals a landlord's housing violations for health code infractions, poor plumbing or bad electrical work.
After all, no one wants to be stuck renting a dilapidated apartment from an absentee slumlord.
The original article can be found at HSH.com:Is your landlord a slumlord?