Is Your Business Too Small for Virtualization?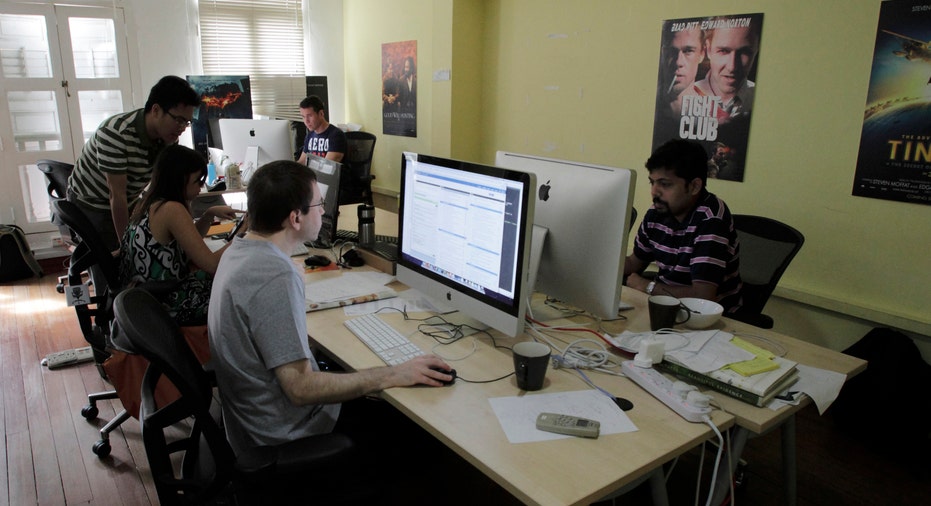 Are you thinking about virtualizing your small business? It's the perfect solution to some small businesses' IT needs, but if your business is too small, virtualization is not the answer.
Virtualization is often discussed in the context of large companies, because their IT needs and infrastructures will get the most from a virtualized platform. Given the right conditions, however, small businesses also can benefit from a virtualized environment.
"Virtualization is certainly not just for the Fortune 500-sized companies," said Allen Hall, senior virtualization engineer at technology infrastructure provider Align Communications. "Even small businesses can use virtualization to reduce operational costs and increase application availability, while enabling them to respond to changes more quickly." [Virtualization vs. Cloud Computing: What's the Difference?]
Ask yourself these three questions to find out if your small business is too small for virtualization.
1. Do you have a robust IT environment?
Virtualization has many benefits, such as saving businesses time and money when it comes to IT. One of virtualization's primary functions is to eliminate the need to use numerous servers to run all the applications a business needs. If your business relies on multiple servers, virtualization will allow you to consolidate servers, thus streamlining and optimizing your operations.
"As computing power continues to increase, there simply isn't a need to have multiple servers when one or a few can handle the application workload," said Jason Beiter, enterprise solutions architect at Annese & Associates Inc., a provider of collaboration, virtualization and infrastructure systems.
Server consolidation also results in lower IT expenses by reducing power, cooling and maintenance costs, Beiter added. "The cost savings [of virtualization] is primarily reflected in the reduction of the server environment," he said. "The investment is absolutely worthwhile, provided the virtualization solution is sized to meet the requirements of the business."
This means server consolidation is unnecessary for some small businesses. Although small businesses that have a midsize server environment can benefit from virtualization, it's not the best solution for those with very simple IT infrastructures, said Shaun Sellers, senior product manager for VMware and Linux products at Vision Solutions, a data-availability and disaster-recovery company.
"Small businesses that run a single application, have one or two servers, or have very limited IT skills may not find much benefit in virtualization within their own shop," Sellers said, adding that businesses with just one to five employees should use cloud-based services instead of virtualized environments.
2. How will your IT needs change as your business grows?
Another benefit of virtualization is that it enables businesses to automate tedious tasks that waste the IT staff's time. If your business has an in-house IT team, virtualization will allow them to better focus their time and efforts on more important matters. "Because virtualization makes many IT tasks easier, that translates to time savings and agility," Sellers said.
Accordingly, virtualization allows a business's IT environment to easily grow as the business does. "Current compute technology allows a virtualized platform to do more with less and will scale as the organization grows," Beiter said.
For example, when a business needs to add a new server, traditional IT infrastructures would require significant financial investment and a long wait. Virtualization, on the other hand, is instantaneous. "Building a server to meet a new business requirement can be done with a few mouse clicks and isn't dependent upon available power or rack space in the data center," Hall said.
Virtualization also minimizes the need to upgrade hardware as a business's IT needs change. "In environments where servers are less than two years old, they might be able to use their existing hardware, avoiding capital costs and extending the life and utilization of those systems," Hall added. Even when new hardware is required, there are savings on the operational costs, he said.
Simply put, businesses that need to improve their IT operations will benefit the most from virtualization. "If your current environment and staff can benefit from those things virtualization offers and that translates to cost and time savings, then yes, virtualization is worth the investment," Sellers said.
3. Is there a virtualization system that fits your needs?
Because the majority of virtualization systems cater to large companies and enterprises, some small businesses may not be able to easily find one that fits their unique needs. Nonetheless, virtualization is attainable even on a small business budget.
Some small-business-friendly virtualization providers include major players like VMware, Microsoft Hyper-V and Citrix XenServer. VMware is the industry leader of virtualization, but  Hyper-V is also attractive to small and medium-size businesses because of its tight integration with the Windows operating system, Hall said. Citrix XenServer is less common, but is generally deployed in environments where other Citrix products, such as XenApp, are being used, he added.
Another approach is to employ a virtualization service that only offers basic features. "There are entry-level commercial solutions that have a limited feature set and are limited in their ability to integrate with third-party products," Sellers said.
There are also free and low-cost options, such as virtualization features included in operating systems and open-source solutions, Sellers said. "Free virtual offerings [such as open-source] provide a complete feature set, but usually leverage a community support model versus the typical single vendor technical support model," he said.
Sellers stressed, however, that businesses should have a clear understanding of their service agreements. "Stay clear of those that lock you into a specific platform and restrict your ability to evolve your IT needs as your business grows," he said. "Also, the technology you choose needs to align with your existing skill set, unless you are willing to make a bigger investment in training."
Originally published on Business News Daily.