Is Your Business Ready for the Holiday Shopping Season?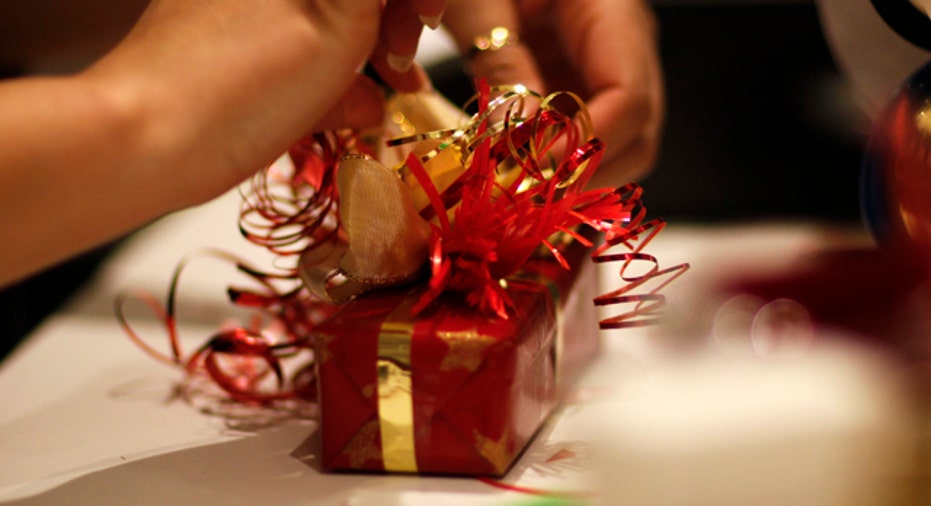 To say that the holiday season is a busy time for retailers would be an understatement. Packed with interesting themes, events and festivities, the holidays can represent as much as 40% of annual sales for some companies. No wonder businesses are so keen to plan ahead. So keen, in fact, that according to a survey by Experian, 64% of marketers started planning for the holiday shopping season as early as August.
Still, though, you can never be too prepared. Whether you're already putting the finishing touches on your campaigns, or are still in the middle of gearing up for the rush, the tips and reminders below will help ensure that your business has a good run this holiday season.
No. 1: Make a list and check it twice
Even if you've already planned and crossed off everything on your to-do list, it wouldn't hurt to double-check your preparations to ensure that your store can handle the rush. Consumer spending is expected to increase 11% from 2012, so if you've based your plans on last year's performance, you may want to consider doing a bit more.
Go through the list below and see if you indeed have everything covered:
Check your calendar: By now you should already have mapped out all the offers or sales that you're planning to implement. If you haven't done so yet, create a calendar of the events or promos happening during the holidays and make it visible to everyone in your company so that you're all on the same page. This will help ensure that the strategies are carried out on schedule.
See to it that the shelves are all stocked up: Make sure that you're able to meet all the demands of your customers by stocking up on your bestselling items. Consult last year's sales and see which were popular among consumers. Chances are, they'll still be a hit this year, so see to it that you have enough in the back room.
Prep your employees: Your employees need to be prepared — both physically and mentally — to manage the holiday rush. If necessary, give them a refresher course on your company's products or services. See to it that they will be able to provide accurate and helpful information to customers.
Use a multi-channel approach: So you're all prepped up to handle the customers who will walk through your doors, but are you ready for those who'll visit your site? What about people using their phones or tablets? Remember that when it comes to research and shopping, consumers are using more devices than before. It's important to give customers a great experience across all channels, so make your store — whether it's your physical location or your online or mobile site — as presentable as possible.
No. 2: Cater to consumers' need for speed
It's called the holiday rush for a reason. People are always pressed for time during this season, and more so this year because the holiday period for 2013 is considerably shorter. Since Thanksgiving is on November 28, shoppers only have 26 days of shopping, compared to last year's 31. Shoppers are bound to be extra frenzied this year, which is why you really need to bring your A-game and serve them as efficiently as you can.
Pay attention to the following aspects in particular:
Customer service: Don't keep your customers waiting. Remember, they're in a hurry during this time of the year, so they'll be quick to change their minds, and your competitors will be ready to swoop in when they can. Don't give them the chance. Response time - You need to be able to provide answers or support in the earliest, fastest way possible. If a customer stops by your store, make sure there's someone to help them. If they call, don't put them on hold. Are people emailing questions about your products? Hit reply immediately.
Order fulfillment: Shipping products? Step up your game by offering the option of expedited shipping. To help meet the demand even more quickly this year, consider seeking the help of additional fulfillment centers. Consumers will be eager to get their hands on their merchandise, so shipping speed is a huge — sometimes even a make-or-break factor — for shoppers.
Website load time: Be prepared for the extra website traffic this year. Aside from ensuring that it's error and bug-free, test your site's speed as well. The industry's ideal load time is at 3 seconds or less, and anything longer than that can increase your bounce rates or lower your return visits.
No. 3: Remember, 'tis the season for giving
Put on your Santa hat and send presents to your best vendors, suppliers, employees, even customers. Doing so may not increase your sales immediately, but it can strengthen your relationship with them, which is always good for business.
On top of that, why not demonstrate your generosity with a fun holiday-themed giveaway? Sweepstakes tend to do exceptionally well during the holidays because people are in such high spirits.
Don't just run any type of giveaway, though. Holiday sweepstakes need to be well thought out, because a lot of other businesses will be running them. Be creative with your prizes and contest mechanics, and encourage people to spread the word.
Need a few ideas?
Take a few pointers from Dunkin' Donuts. Everyone loves countdowns during the holidays, and last year, the coffee and donut company ran an excellent contest to make counting down the season even more exciting.
Entitled the "Dunkin' K-Cup packs K-ountDDown," the giveaway offered fans a chance to win a daily prize pack from Dunkin' Donuts. Prizes included various DD merchandise, and for the grand prize, the company gave away $2,500 towards the winners' home or rent payment.
The contest got a lot of blog and press coverage, and since it was implemented on Facebook, Dunkin' Donuts scored numerous fans throughout the duration of the sweepstakes.
Or why not give people the chance to be a bit more charitable this season? That's what Zynga did. Last year, the social gaming company ran the holiday campaign, "Oh, What Fun!" where it allowed users to purchase in-app goods to benefit the charity Toys for Tots. For as little as $1, players were able to buy limited-edition, holiday-themed goods. 100 percent of the proceeds went to charity, and Zynga helped make a lot of kids happier while boosting engagement in its games at the same time.
No. 4: After the holidays …
When the holiday season is over — that is, after you've announced all your contest winners and when you're done taking down the decorations — spend some time gauging how your business performed. How did you do, revenue-wise? What went right and what didn't? Did you gain new fans or followers? The insights and lessons that you pick up at this stage will help you fine-tune your strategies for next year, so don't skip this step. Learn as much as you can during this season so you can thrive even more next time around.
Francois Bondiguel works for Vend, a point-of-sale, inventory, and customer loyalty software that helps over 8,000 retailers manage and grow their business.  
He is on Twitter, FaceBook and Google+.
MORE ALLBUSINESS: • The  Top 25 Home-Based Business Ideas • 10 Web Sites Where You Should Have Your Company Profile Listed • 25 Frequently Asked Questions on Starting a Business • The 10 Most Creative New Business Ideas Out There