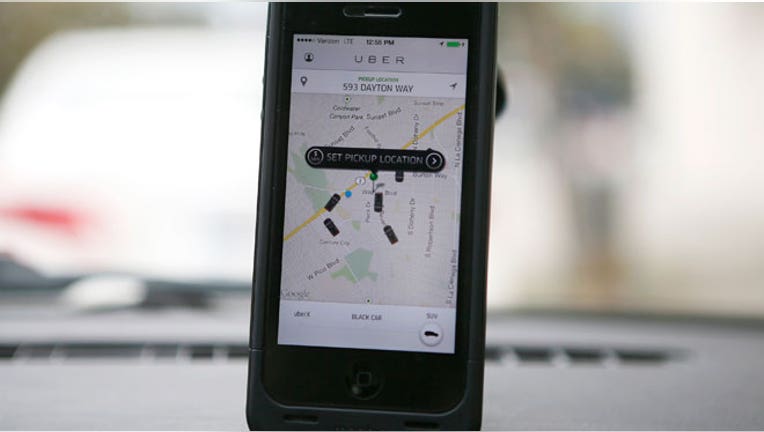 Now that Uber has eclipsed Facebook's mark by getting to a $50 billion valuation a year quicker than the social network did, everyone's sort of wondering if the "ride on demand" company is worth all that. Let's find out.
While Uber's enormous private valuation invokes comparisons to Facebook, that's where the similarities end. Their business models couldn't be more different.
Like Google, Facebook is a highly profitable advertising company. When Mark Zuckerberg et al achieved their $50 billion valuation, operating income for the previous year had already surpassed the $1 billion mark on revenues of about $2 billion. And net income was $606 million.
Uber, on the other hand, is a service business, so expenses will be high and profits elusive, at least until it reaches some level of scale. The Wall Street Journal reported that revenues exceeded $400 million last year, and Bloomberg indicated $470 million in operating losses during what looks to be the same period.
While Uber expects to grow to $2 billion in revenue this year, even if gross margins come in at around 50 percent – a reasonable assumption – operating expenses will continue to grow, so I doubt if profitability is in the cards anytime soon. In other words, Uber's current value is nowhere near that of Facebook's at $50 billion.
Now let's look at a more accurate comparison: Amazon. The ecommerce giant is also a service business, so its model is similar to that of Uber. When Amazon's market value approached $50 billion, it was publicly traded and the year was 1999. Annual revenues were about $1.6 billion and its operating loss was roughly $600 million – reasonably comparable to Uber's fundamentals today.
But that was during the dot-com bubble, and when it burst, Amazon lost more than 90 percent of its value. Even more interesting is what happened when the market recovered. It wasn't until 2007 that Amazon again came close to a $50 billion valuation, and at that time, Amazon had a net profit of $476 million on almost $15 billion in sales. Even if Uber's sales double every year, it'll be three years before it reaches that level.
Since Uber's business model, operating results and private valuation today are all similar to Amazon's during the public market bubble of 1999, that should clear up any doubts about how overhyped private valuations are these days. As I see it, Uber is clearly the poster child for today's private equity bubble.
None of this should be a news flash. Some of the smarter VCs in Silicon Valley's venture community have been aware of a growing private equity bubble for some time. Benchmark Capital's Bill Gurley – an early investor in Uber, by the way – first sounded the alarm about high burn rates among money-losing startups more than 18 months ago.
And Gurley more recently said that venture capitalists are "taking on an excessive amount of risk," and "no one's fearful, everyone's greedy, and it will eventually end." And on his Above the Crowd blog, he cautioned about the gold rush mentality of investors flooding enormous late stage rounds with cash and driving up valuations.
The problem is that mutual funds, hedge funds and others not accustomed to the high-risk venture world are hungrily throwing money at late stage startups as if they're IPOs, which they're not. While there is some liquidity in the secondary markets, it's nowhere near that of the public markets. And it certainly won't accommodate the inevitable flood of sellers when private valuations correct.
Still, it's not all gloom and doom for CEO Travis Kalanick who, along with Garrett Camp, founded Uber as an app-based on-demand limo service in San Francisco. The famously competitive executive is expanding global operations at a torrid pace and he's looking to leverage the company's operating model to include food delivery and who knows what other kinds of services.
If Uber can scale as Amazon has, it might someday be worth that $50 billion price tag in a rational market, as opposed to a private equity bubble. But there's a good chance that Uber will be in for a rough ride between now and then.