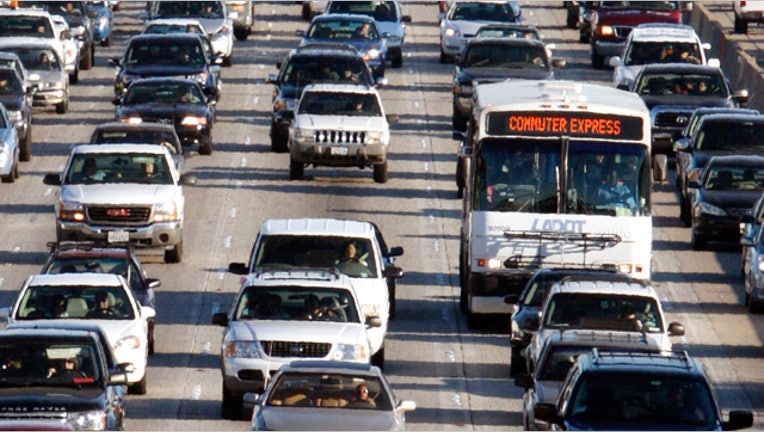 Question: What does "minimum requirements" mean?  What about full coverage and no-fault insurance? My parents say I need to know all of this if I want them to get me a car or buy one on my own.
Answer: You have wise parents. Understanding how to drive a car is one thing; understanding the finances and responsibilities behind owning one is quite another. (See "How to insure a new car.")
Every time you drive away, your parents take on a tremendous amount of risk. A teenager in a car can do a lot of damage.  At minimum, insurance is about doing the right thing if you hit someone else. Additional coverage helps ensure that your family isn't bankrupted by your youthful mistakes, that your hospital bills are paid and that your car is repaired.
States require certain car insurance coverage to make sure that all drivers can meet their responsibilities to others. (You can find the mandated minimum car insurance coverages for all states here.)
When you hit someone else
You'll notice that what is required varies from state to state, but in general most states mandate that you have at least liability coverages of bodily injury and property damage on your auto insurance policy.
When you're at fault in an accident, bodily injury liability covers injuries to others that you caused. Property damage liability covers damages to other people's vehicles or property that you've harmed.
Liability coverages come with a limit of your choosing; however, states mandate that at least a certain minimum amount is purchased.
For example, if your state says minimum limits for liability are 25/50/25, then you must buy bodily injury liability coverages with limits of at least $25,000 per person and $50,000 per accident and $25,000 of property damage liability coverage.  (See "What are limits?")
If your limits are exceeded, you're held responsible for any remaining expenses that your policy didn't cover.  (See "Expensive car, cheap car insurance"). If you hit a car that costs $40,000 to replace but have property damage liability of only $25,000, you owe $15,000 from your own pocket. That's why most people buy more than the minimum coverage amounts.
When you get hurt
Some mistakenly believe no-fault means no one is found at fault or that you're unable to make a claim for your vehicle's damages with the at-fault driver's insurance - neither of which is true.
No-fault simply ensures that you get medical care quickly.
In no-fault states, instead of you making a claim against an at-fault driver's bodily injury liability coverage, you first make a claim against your own personal injury protection (PIP) coverage if you're injured in a car accident.  PIP covers you for medical expenses (up to your limits) resulting from an accident, regardless of fault.
In states without a no-fault law, you would need your own health insurance to cover your medical bills (or an add-on to your car insurance policy that covers treatment costs) if you caused the accident or the other driver's coverage were inadequate.
When your car is damaged
There is no true "full coverage" available on a car insurance policy, but some say they carry full coverage when they have optional physical damage coverages of collision and comprehensive on their policy.   Remember, liability only covers those you harm in an accident, so for protection of your own vehicle you need collision and comprehensive.
Collision covers your vehicle if it collides with another vehicle or object, regardless of fault. And comprehensive covers your car for incidents that don't fall under collision coverage, such as fire, theft, vandalism, animal strikes, or damages your car would receive due to natural events like a hail or wind storm.
It can be confusing as to which type of insurance is used for what type of accident, so try out our Crash-o-matic tool to see what cover­age is needed to pay for dam­age is six given scenarios.
Collision and comprehensive come with deductibles, which is an amount you're required to pay out before your certain car insurance coverage benefits start. (See "Will higher deductibles save you money?")
To learn more details about the coverages listed above and other types of car insurance coverages that may be mandatory or optional depending upon your state's laws and offerings, read through our coverage definitions page.
Our glossary explains car insurance terms that one should be familiar with, and our discount guide gives you an idea of what discounts are available with various car insurance companies.
With a full understanding of auto insurance, you can next show your parents how easy shopping for policy can be. You and your parents can comparison shop online and obtain multiple quotes from multiple car insurance companies to find the best-priced policy for the whole family.
The original article can be found at CarInsurance.com:Is this teen ready for a car?