Is the XFL coming back? WWE addresses Vince McMahon's rumored football reboot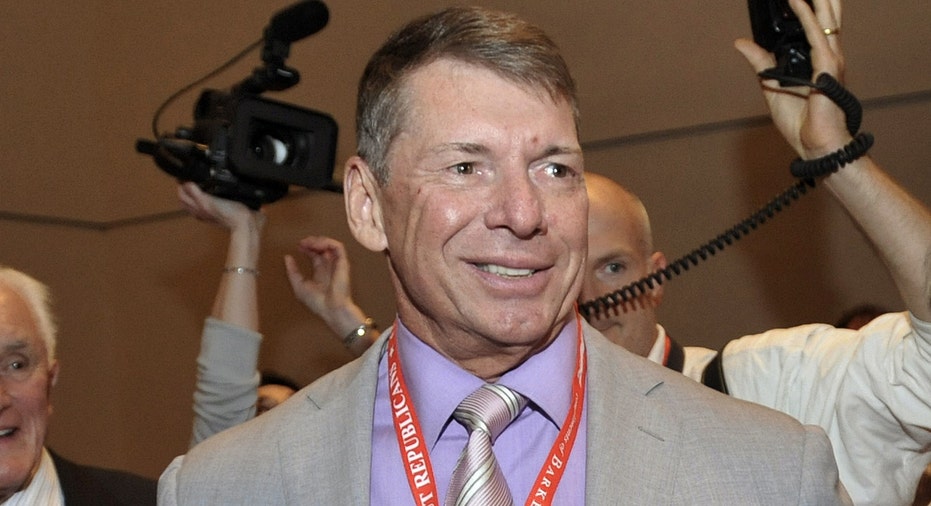 WWE CEO Vince McMahon may be exploring a potential reboot of the XFL, the upstart professional football league that unsuccessfully challenged the NFL's dominance of the sport in 2001.
McMahon has not made any public announcement on a potential re-entrance into the football realm. However, journalist Brad Shepard reported last Saturday that the famed wrestling promoter is "looking to bring back the XFL," adding that an announcement on a reboot could come as soon as January 25, 2018.
When asked about the report, a WWE spokesperson said, "Vince McMahon has established and is personally funding a separate entity from WWE, Alpha Entertainment, to explore investment opportunities across the sports and entertainment landscapes, including professional football."
"Mr. McMahon has nothing further to announce at this time," the WWE added. Deadspin's David Bixenspan was first to report the WWE's reaction to the rumor and added that WWE has filed for two new XFL-related trademarks in 2017.
The XFL's potential return would occur as the NFL is experiencing several business-related challenges. While the league's revenue is expected to hit an all-time high of $14 billion in 2017, the NFL has dealt with sagging television ratings and pressure from sponsors and fans alike related to ongoing national anthem protests.
NFL players and executives have also engaged in a highly-publicized war of words with President Donald Trump, who has repeatedly criticized the league's handling of the protests. NFL Commissioner Roger Goodell recently agreed to a contract extension after a tense negotiation period pitted Dallas Cowboys owner Jerry Jones against the league's six-owner compensation committee.
Founded in 1999 as a partnership between McMahon's WWE and NBC Sports, the XFL lasted just one season before folding in 2001. The league purportedly lost $70 million during its inaugural season.
However, during a recent appearance on ESPN's "30 for 30" documentary on the rise and fall of the XFL, McMahon said he has thought about bringing the league back, though not necessarily as a direct competitor to the NFL.
"Yes, I do," McMahon said, according to Pro Football Talk. "I don't know what it would be. I don't know if it's going to be another XFL or what it may be or how different I would make it. It seems like in some way it would tie in either with the NFL itself or the owners."