Is the Makeover Working? Microsoft Pops 6% on 1Q Beat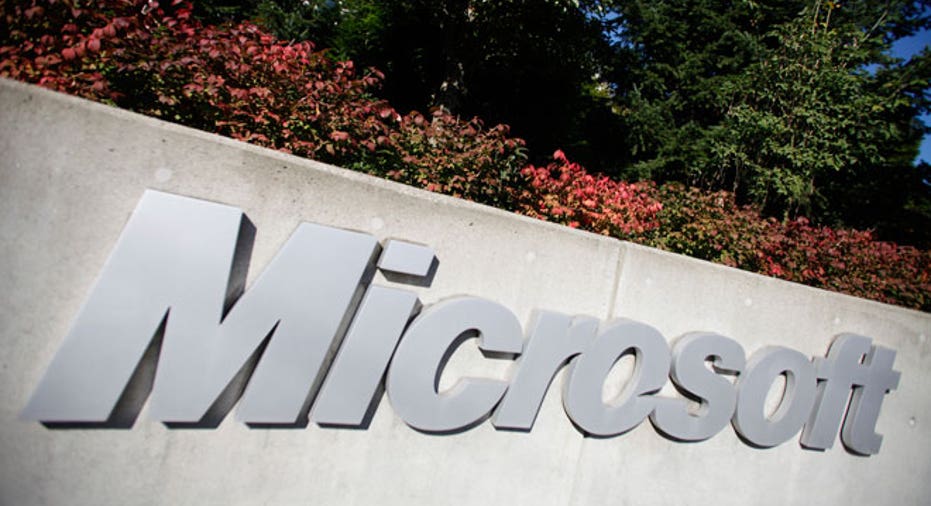 Microsoft (NASDAQ:MSFT) revealed a 17% increase in fiscal first-quarter profits on Thursday, solidly beating market expectations as the tech behemoth continues its makeover into a devices-and-services company.
The bullish results were highlighted by strong devices and hardware growth and sent shares of the Windows and Xbox maker soaring more than 6% in extended trading.
Microsoft said it earned $5.24 billion, or 62 cents a share, last quarter, compared with a profit of $4.47 billion, or 53 cents a share, a year earlier. Analysts had been expecting EPS of 54 cents.
Revenue jumped 15.7% to $18.53 billion, topping the Street's view of $17.79 billion. Microsoft said the results reflect the deferral of $113 million of revenue tied to Windows 8.1 pre-sales.
"Our devices and services transformation is progressing and we are launching a wide range of compelling products and experiences this fall for both business and consumers," Microsoft CEO Steve Ballmer said in a statement.
Ballmer has announced plans to step down and the company is said to be considering former Nokia (NYSE:NOK) CEO Stephen Elop and Ford (NYSE:F) CEO Alan Mulally among other candidates.
Microsoft said its devices and consumer revenue rose 4% last quarter to $7.46 billion, easily exceeding the Street's view of $6.84 billion. Devices and hardware revenue climbed 37% to $1.49 billion, compared with consensus calls from analysts for $1.07 billion.
The company also enjoyed a 47% surge in search advertising revenue. On the other hand, Windows OEM revenue declined 7%, while Surface tablet revenue increased to $400 million.
Meanwhile, Microsoft commercial revenue rose 10% to $11.20 billion amid double-digit SQL server growth. The company's SQL server premium revenue soared more than 30% and its commercial cloud sales surged 103%.
"We saw strong focus across our teams, generating record first-quarter revenue even as we navigate a fundamental business transition. Our enterprise renewals were very healthy and our devices and consumer business continued to improve," Microsoft Chief Financial Officer Amy Hood said in a statement.
In July, Microsoft revealed a sweeping reorganization by function that is aimed at helping the company innovate at a faster and more efficient pace.
In another sign of the company's move towards devices, Microsoft is reportedly testing prototypes for an Internet-enabled eyewear device.
Shares of Redmond, Wash.-based Microsoft soared 5.84% to $35.69 in extended trading on Thursday, putting them on track to extend their 26% rally this year.