Is that Home Repair Worth It?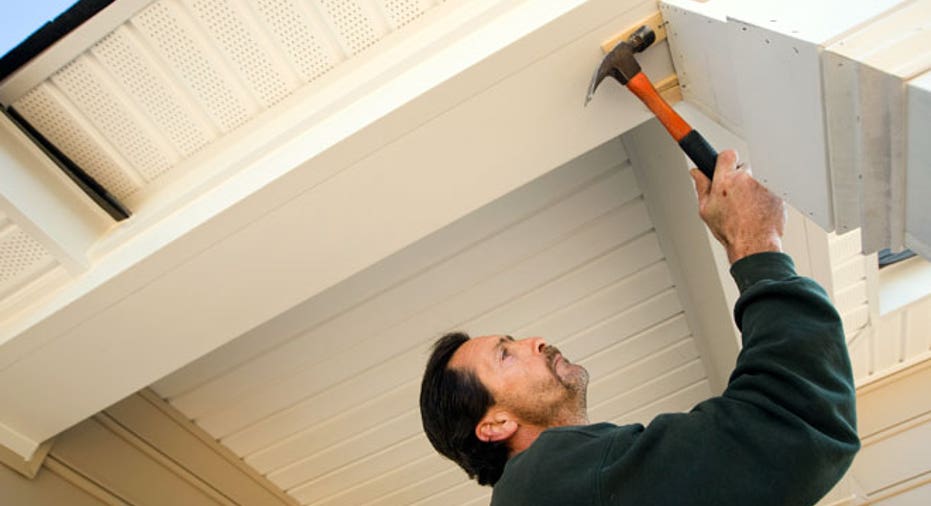 When it comes to upgrading your home, not all projects are created equal.
"People will do massive remodeling projects, whether it's a kitchen or bathroom, and they turn around and try to flip their house thinking they'll automatically get their money back and that's not going to happen," says Elizabeth Dodson, a home improvements expert and co-founder of  HomeZada www.homezada.com. "There are things you can do to give you the bulk of your money back, but nothing gets you a 100%."
Before starting a project, it's important to know the market and calculate the potential return on the investment for any projects that are not purely for enjoyment. Installing a new HVAC system or upgrading to granite counter tops in the kitchen may seem like good ideas to increase the value of a house, but the return on investment only comes if other homes in the area have those offerings.
"Renovations that make the home's value above the median list price for the area can make it more difficult for homeowners to get their return on investment when deciding to sell," says Leah Ingram, HomeAdvisor's personal finance expert. "That said, if you're the only house on the block without granite countertops, you cannot expect to command a higher selling price." She adds buyers will expect the HVAC and plumbing to be in good working condition, but upgrading the pipes or installing a new system won't bring additional value.
If granite in the kitchen isn't the norm in your neighborhood, there are other upgrades that can increase a home's asking price, says Jake Cain, a real estate agent in Cincinnati. For instance, he says swapping out a dated laminate countertop with a modern one or upgrading the kitchen cabinet hardware can provide a fresh look. "If you are in the $100,000 home category, you can still have a nice kitchen that stands out without spending big money," he says.
Regardless of the neighborhood, remodeling projects that provide the most return on your investment are often the least expensive ones, like improving curb appeal. According to Dodson, updating your landscaping in the front can give you a return of 84% to 96% on your investment while a new front door can get you 96%. "Updating your front door is really affordable between $400 and $1,000 versus putting in a new kitchen," says Dodson.
Cain adds that giving a home "a thorough" cleaning and de-cluttering, which he approximates to cost a few hundred dollars, has an estimated 402% return on the investment.  In fact, according to a 2012 HomeGain.com study, the top five home improvements that get you more than your investment include: decluttering, lightening and brightening, repairing electrical and plumbing, landscaping and staging. Other inexpensive upgrades that bring a decent return on your investment include, changing bathroom faucets, painting rooms and swapping out old knobs on doors and cabinets with modern ones.  A more costly project, but one that Dodson says will get you a good return is to add more space to your home, particularly if you are in a neighborhood where four bedrooms is the norm and you only have three.
Homeowners have to "know their location" when doing projects with the intent to sell in a few months or year, says Dodson. "Home prices are based on the location. You have to know what's happening in your neighborhood and how your house compares with other houses in the market."