Is Starting a Franchise From Home for You?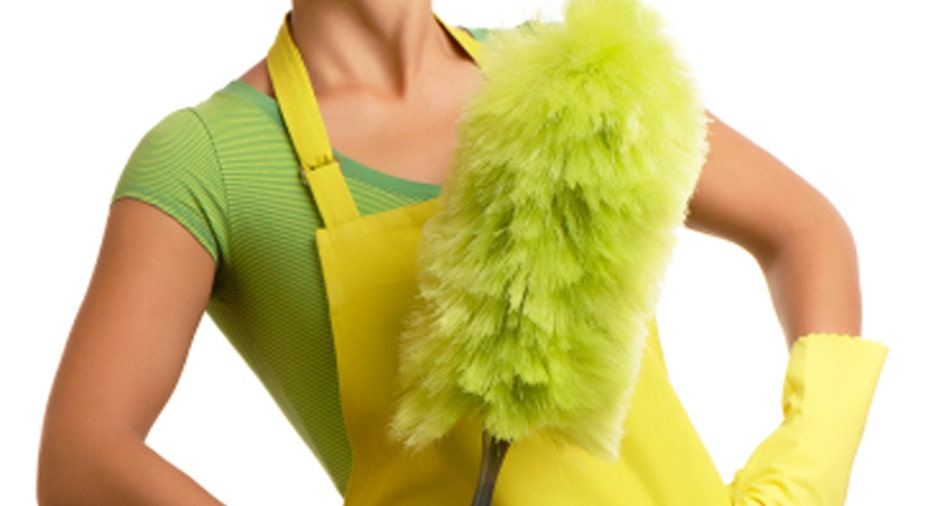 Franchising isn't always the easiest way to start a business. But now there are a growing number of opportunities that you can launch from the comfort of your home.
For many, the holy grail of business ownership is finding a legitimate, low-cost, home-based business opportunity. Well, the search is over (for some of you) — many franchises now offer turnkey, home-based opportunities for franchisees seeking a flexible, low-cost way to start a business. What's behind this growing trend, and what do you need to know to succeed as a home-based franchisee?
The home-field advantage
First, know that home-based business is big, and getting bigger. According to a recent survey conducted by the Small Business Success Index (produced by Network Solutions and the University of Maryland's Robert H. Smith School of Business) and analyzed by Emergent Research, there are about 6.6 million home businesses nationwide that generate at least 50 percent of their owners' household income. In total, these businesses employ more than 13 million people.
As technology makes it easier to work from home, and remote work becomes widely acceptable, the stigma that once clung to home-based businesses has faded. But beyond technology, what's spurring the current surge in home-based franchising is the economy. "With virtually no financing available for startups during the past few years, people are looking for every possible way to reduce the investment needed to start a new business," says Jeff Elgin, CEO of FranChoice, a network of franchise referral consultants.
Starting and maintaining a storefront franchise is costly. In contrast, says Joel Libava (The Franchise King), franchise ownership advisor and author of "Become a Franchise Owner," "Most home-based franchises have a total investment of well under $100,000, which includes the up-front franchisee fee, equipment, inventory and working capital." Some opportunities cost less than $10,000.
What types of franchises can be run from home? Cleaning franchises Jan-Pro and Jani-King were pioneers in the home-based franchising industry, says Libava, but many other business-to-business services also work well from home.
In fact, your options extend far beyond B2B or even service businesses. "Twenty years ago, there weren't as many options. But today, there's a huge range of franchises to choose from," says Franchisesmarts founder Maria Anton. Anton, who has been tracking the franchise industry for more than 25 years, cites fitness, travel agencies, pet services, sports leagues, photography, dry cleaning delivery, children's extracurricular activities or tutoring services, and maid services as just a few home-based franchise opportunities.
In the past few years, Elgin has seen more product-based businesses — such as carpet, blinds, shelving and closet installation companies — offer home-based opportunities. "They usually sell products by going to the customer's home and using a computer to make presentations," he explains.
Franchise Business Review and the International Franchise Association are good starting points for information about various home-based franchises.
What you need to know
What should you know before investing in a home-based franchise? First, while they may cost less than traditional opportunities, "they're not dirt cheap," warns Anton. Although janitorial service franchises can be had for as little as $2,500, Elgin says, other service-based franchises typically range from $25,000 to $60,000.
If significant equipment is involved, the total investment can reach $125,000. (However, most franchisors at this investment level offer equipment financing, keeping your cash outlay manageable.) Elgin cautions that it's "virtually impossible" to get financing for startup costs, so unless the franchisor provides in-house financing, be prepared to cover the initial investment yourself.
"Don't think that just because they tend to be in the lower end of the investment spectrum, home-based franchises are less risky," says Libava. "They're not. They're just less money." As with any franchise investment, you should investigate the opportunity thoroughly before signing a contract or investing money.
While getting in on the ground floor of a new home-based franchise may sound tempting, Elgin strongly discourages it. "The risk of being a pioneer is too high," he warns. "You're paying for a track record of success, so be sure the company has one." Call existing franchisees and thoroughly assess their satisfaction with the franchisor, its support and their results.
Part of what you pay for as a franchisee is brand recognition. "Being part of a national chain gives you more credibility than being, say, Steve's Cleaning Service," Anton explains. Since you won't have a storefront to attract customers, the franchisor's marketing and advertising support will be critical to your success. Ask what kinds of services they offer.
In addition to assessing the opportunity, take a good look in the mirror. Do you have what it takes to succeed as a home-based franchisee? If you think you'll spend most of your time at home in your pajamas, think again. "Home is where you do your paperwork, but most business will take place outside of the home," Libava explains.
Making it work
Once you've chosen your home-based franchise, approach it as a serious, full-time business, Anton says. "Part-time opportunities are kind of a myth," agrees Libava — most home-based franchisees require a full-time commitment.
But while home-based franchising requires hard work, it also has the potential for great rewards. "Some of these low-investment franchises have the highest rates of return in all of franchising," says Elgin. With proper research and the right attitude, you can be one of many happy, home-based franchisees.
© Business on Main. Sign up for our Main Street Authority newsletter to get articles like this delivered monthly to your inbox.