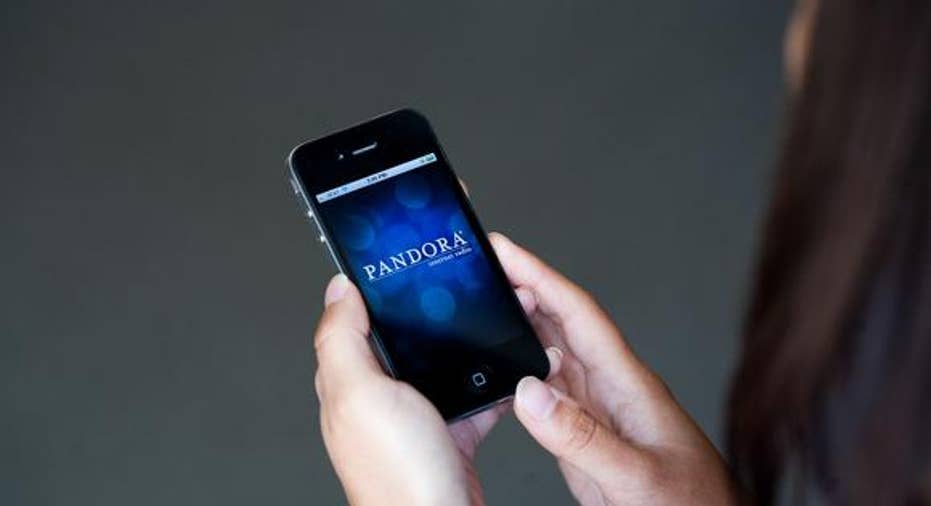 When a once innovative company that's clearly lost its mojo replaces an underperforming CEO with a well-respected founder, that's usually a good thing.
Then why did shares of streaming music service Pandora take a 15% nosedive on news that CEO Brian McAndrews was out and inspirational co-founder Tim Westergren, was in?
Investors have been singing the blues for most of McAndrews' two and half-year tenure. User and revenue growth have essentially flat-lined, losses are piling up, competitors are pounding at the gate and the stock is down 75% from its March 2014 peak. That all but screams for a change at the top.
And Westergren is a well-known Internet radio pioneer who came up with the music genome technology that made Pandora so popular in the first place. He's been an active executive and director since co-founding the Oakland company in 2000. If anyone can turn things around, he can. At least that's the theory.
So what's not to like about the news? Actually, a lot of things don't add up about Pandora. While Apple, Spotify, Google, Amazon, iHeartRadio and others continue to shake up the dynamic and increasingly competitive streaming music business, aside from an acquisition or two, Pandora's product has been stagnant for years.
Granted, a change at the top shows that the board has finally woken up, but at the same time, the abruptness and timing of the move in light of recent developments appears reactive and chaotic.
The New York Times reported back in February that Pandora had hired Morgan Stanley to explore strategic options. That, and the recent addition of TPG's Tony Vinciquerra to the board, got investors excited about a possible sale of the company. Bringing back Westergren sort of dashed those hopes, which probably accounts for much of the stock's selloff this week.
But while finding a mother ship might make sense, the timing does not. Shares have been trading near all-time lows. While on-demand subscription models have altered the competitive landscape, Pandora still dominates the Internet radio market with more than 70% share. Why give the company away for a song and a dance?
Around the same time that the "for sale" talks were apparently going on, executives set a ludicrous goal of $4 billion in revenue by 2020. What kind of board says it's going to nearly quadruple revenues in four years while exploring a sale of the company and considering ousting the CEO? A dysfunctional one, maybe? You think?
As for the growth target, I'd say it strikes a hollow note, but a cute metaphor falls far short of expressing how little credibility that notion holds. To put it bluntly, Pandora has milked its measly million-song repertoire (Spotify has 20 million) and current business model and run out of steam. User growth has been flat for more than a year.
The company is said to be developing an on-demand subscription service to supplement its traditional streaming radio product and wants to expand internationally, but has yet to negotiate the rights from music companies to do either and acquisition costs will be high. That's why Pandora has yet to generate a profit since going public in 2011.
Perhaps that's a good reason to bring Westergren to the fore – to negotiate and accelerate those deals. And since he lacks the sort of operational chops and experience needed to scale the company that rapidly, I like that the board promoted CFO Mike Herring to president and chief strategy officer Sara Clemens to COO. Both are savvy and experienced executives. 
But still, there are enormous hurdles to that expansion. Not only is the execution risk high, I'm not even sure I understand where the growth can possibly come from other than acquisitions. And the on-demand streaming world is rife with rivals that are far bigger and better capitalized, to say the least.
Besides Apple, Google and Amazon, privately held Spotify's $8.4 billion valuation dwarfs Pandora's $2.1 billion market cap. And today, the Swedish unicorn announced it has raised $1 billion in debt financing from TPG, Dragoneer Investment Group and others, presumably to extend its pre-IPO runway and for opportunistic acquisitions, perhaps in the streaming video space.
Speaking of video, I can't help but think that Pandora is beginning to look a lot like another innovative company that jumped out to a dominant lead in a hot new market but ultimately failed to capitalize on its early momentum: TiVo. I think I still have an old TiVO DVR … collecting dust in the garage.