Is Microsoft Giving Up on Smartphones?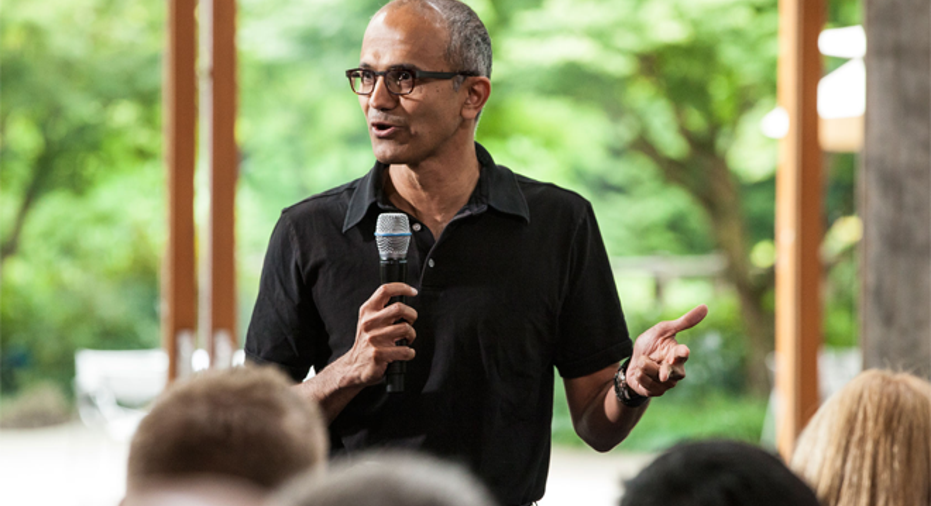 As Apple (NASDAQ:AAPL) continues to grow its market share of the smartphone industry, others including Blackberry (NASDAQ:BBRY) and Samsung are declining. And on Wednesday, Microsoft (NASDAQ:MSFT)  announced that it is cutting 7,800 positions, mostly from their phone business.
"I want to discuss our plans to focus our talent and investments in areas where we have differentiation and potential for growth," wrote CEO Satya Nadella in a company note.
It was just last year that Microsoft acquired Finnish phone maker, Nokia's handset business. The decision surprised many because the once popular Nokia brand failed to maintain traction in the smartphone era.
Already conceding that the acquisition was a failed strategy, Nadella wrote Wednesday that Microsoft "will take an impairment charge of approximately $7.6 billion related to assets associated with the acquisition of the Nokia Devices and Services business in addition to a restructuring charge of approximately $750 million to $850 million."
"We view this as a no brainer move for Microsoft and Nadella as Nokia clearly was a virus potentially impacting the rest of the organization," said Daniel Ives, analyst at FBR Capital Markets. "Nadella needed to cut the cord on the Nokia hardware business to make sure this overhang was put to rest."
Microsoft also has its Windows Phone business, which has struggled to remain competitive in an industry that is dominated by iPhone and Android (NASDAQ:GOOGL) operating systems.
Nadella made it clear that the company is not completely abandoning its smartphone efforts.
"I am committed to our first-party devices including phones," he wrote.  But he spoke of a changed focus, shifting more of Microsoft's energy towards software, instead of hardware.  "We are moving from a strategy to grow a standalone phone business to a strategy to grow and create a vibrant Windows ecosystem that includes our first-party device family."
Layoffs at Microsoft are not unexpected. Last year, the company revealed that it was looking to cut 12,500 jobs and pointed to its challenged phone business. The company has begun to streamline its efforts and focus on its core strengths, which includes the Microsoft Office software as well as cloud computing.
Microsoft shares are down 7% year-to-date. The stock closed at $44.24 on Wednesday and the company has a market cap of $356 billion.