Is Larry Summers the Frontrunner to Replace Ben Bernanke as Fed Chief?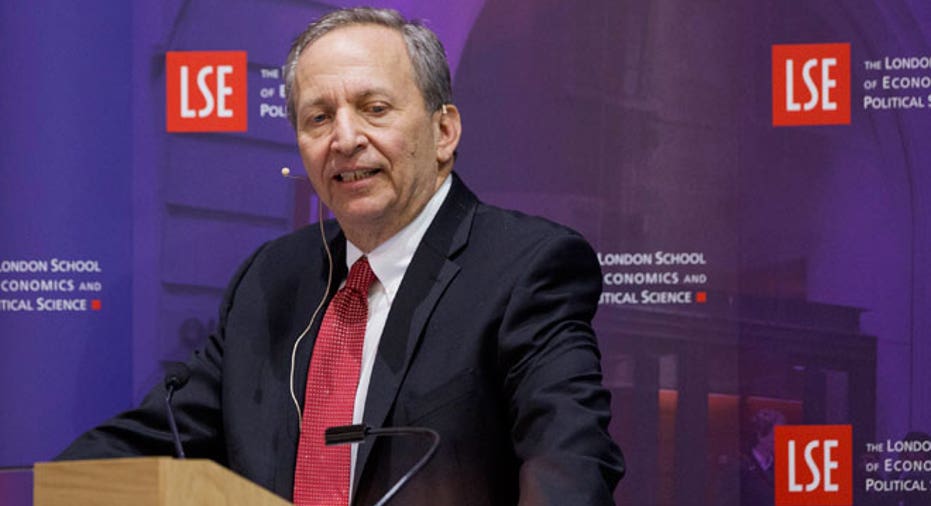 The smart money on Wall Street is betting Janet Yellen will be handed the keys to the Federal Reserve early next year, but an even more familiar face is getting new time in the spotlight: Larry Summers.
The former Treasury secretary and White House economic adviser was floated in a column over the weekend in the Financial Times as a strong candidate to replace Bernanke when his term expires.
"The most important quality is intellectual leadership -- something Mr. Summers would offer in greater abundance than the others," Edward Luce, the Washington bureau chief of the FT, wrote. "Any of the other contenders for Fed chairman, including Ms. Yellen, would make a good choice. But if Mr. Obama wants to fill the job solely on merit, Mr. Summers ought to have the edge," Luce wrote.
A Summers nomination would be somewhat surprising to financial market participants, although his name has certainly been on the short list.
Forty-six percent of economists surveyed by The Wall Street Journal early last month predicted Yellen, the current Fed vice chair, will become the first female chief of the world's most powerful central bank.
Widely seen as a dove, Yellen would be expected to slowly unwind the Fed's $3 trillion balance sheet so as not to upset the economic recovery and roil the financial markets. Inflation hawks worry she would not raise rates fast enough to prevent a spike in prices.
Just 29% of respondents in the Journal poll predicted Bernanke will stay on for a third term, reflecting thinking in Washington that the 59-year-old is ready to move on after his historic tenure.
Another 25% of economists believe President Obama will choose someone else, leaving the door open to former Treasury Secretary Tim Geithner, influential Princeton economist Alan Blinder or even Summers.
While few question the intellectual heft of Summers, his temperament is frequently called into question due to his reputation for abrasiveness. That could make it difficult for Summers to build consensus on monetary policy among his colleagues and set the stage for contentious testimony in front of lawmakers.
But Luce believes those concerns are overblown.
"He would make a bad choice as a mediator in Syria. Fortunately, a Fed chairman faces lesser diplomatic challenges," he wrote.