Is it Time to Drop Comp and Collision?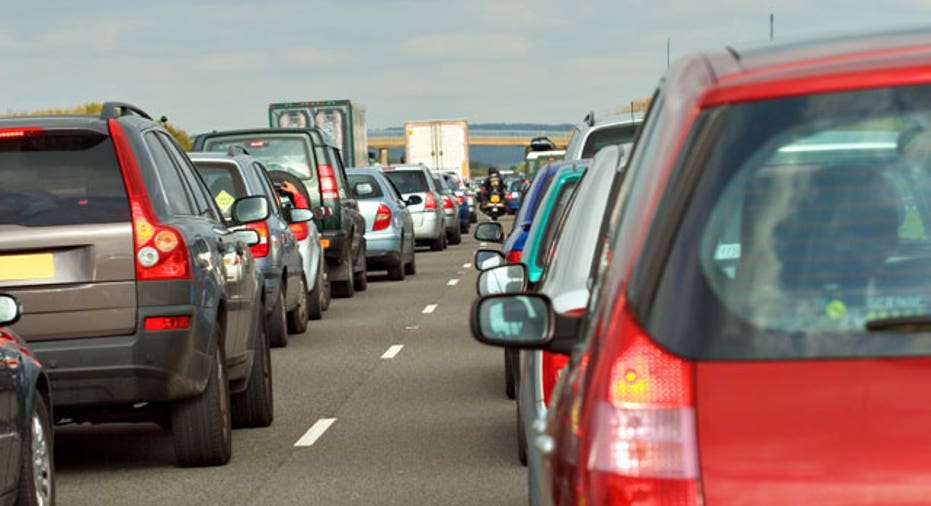 Insurance is meant to cover what you can't afford to replace.
That means coverage on an old car that isn't worth much isn't a good expense, says personal finance expert Kathy Kristof.
"If you're driving a beater car that really isn't worth a whole lot of money, having collision and comprehensive probably isn't worth it," Kristof says. The money could be better spent in a savings account for another car, she says.
The costs of collision and comprehensive coverages, which repair or replace your car if you are at fault in an accident or the car is stolen or vandalized, are largely dependent on the car's value. No matter how much you pay for comprehensive and collision coverage, your insurance company will pay out only what the car is worth, minus your deductible.
Many drivers do the math and decide to drop the coverage. The share of vehicles 10 years old or older without comprehensive and collision coverage was about 63% in 2010, according to insurance analyst Quality Planning. In 2011, the breakdown by model year for newer cars looked like this, according to data drawn from CarInsurance.com's quote -comparison engine:
1999:     69%
2000:     65%
2001:     61%
2002:     56%
2003:     51%
2004:     45%
2005:     36%
2006:     31%
2007:     27%
2008:     24%
2009:     22%
Insurance to cover your liability usually costs much more than insurance to cover your car, so the potential savings in many cases may not be large. The numbers should be spelled out on your insurance policy's declarations page.
Run the numbers
There is no firm rule on when to drop coverage.
For example, a 2002 Chevrolet Impala LS in good condition is worth about $3,650, according to Kelley Blue Book. A 40-year-old Delaware driver with a clean record would pay about $242 a year for comprehensive and collision coverage with a $500 deductible.
Should he forgo the collision and comprehensive coverages?
MSN Money's Liz Weston suggests dropping the additional coverages when the premiums reach 10% or more of the potential payoff. In this case, the $242 premium doesn't quite meet the threshold.
CarInsurance.com consumer analyst Penny Gusner says she looks less at the cost of coverage than at the value of the car. "If you wouldn't repair it, you probably shouldn't insure it for comprehensive and collision," she says.
Her general guidelines for coverage as cars grow older:
Maintain full coverage with manageable deductibles until your car has been paid off.
Build your emergency savings, then raise your deductibles. (See "How much will higher deductibles save you?")
Drop comprehensive and collision when you would buy another car rather than fix the one you have.
A car repair that costs what your premiums and deductible total is a good barometer, Gusner says. If you would simply buy a newer car, don't insure the old one for comprehensive and collision.
Kristof puts the tipping point on dropping physical damages coverages at about $2,000. At that point, the savings should go into an emergency fund toward another car, she says.
Can you drop collision only?
Because comprehensive coverage is a comparatively small percentage of the overall premium tab and covers a lot of events, it may be worth keeping, says Michael Barry, spokesperson for the Insurance Information Institute.
Farmers Insurance agent Cristofer Pereyra of Phoenix also recommends keeping some form of comprehensive coverage if possible. One of the most common insurance claims is for glass damage, he says, such as when a rock hits a windshield.
Insurance companies prefer that collision and comprehensive coverage be purchased together, but some will allow customers to buy one without the other, Gusner says. It's typically more difficult to obtain comprehensive without collision coverage than just collision on its own, she says.
The original article can be found at CarInsurance.com:Is it time to drop comp and collision?