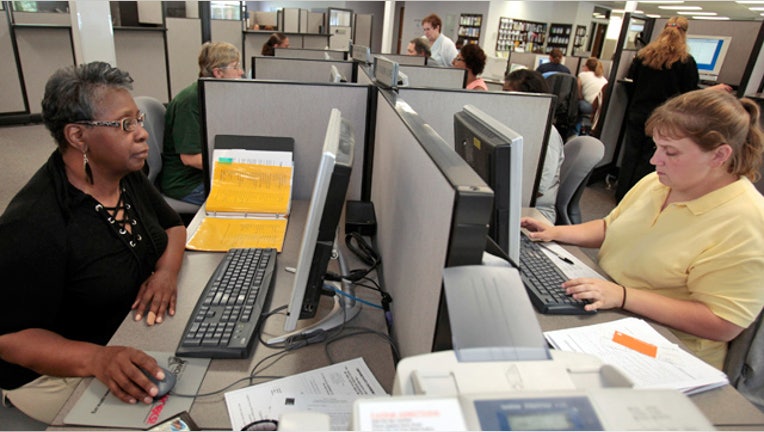 People think that business success leads to happiness -- find out why it may actually be the other way around.
Tim League tossed aside a conventional career as a mechanical engineer to start the Alamo Drafthouse Cinema — the independent movie theater of his dreams, profiled by News on Main.
He's joined by the likes of Anyi Lu, who left her chemical engineering career to launch her popular couture shoe line, and Jerry Swain, who left a high-paying marketing gig to try his hand at chocolate-making. The examples of entrepreneurs who turned their passions into profits abound.
(According to executive coaches Kate Ludeman and Eddie Erlandson, this isn't a coincidence. To learn more, check out their interviews on "Cool Runnings," where they discuss how successful, enduring companies are built by passionate entrepreneurs and happy employees.)
This sense of enjoyment and self-satisfaction, for both workers and the entrepreneurs who employ them, isn't just a warm and fuzzy intangible. Rather, it's an essential component to business success — not only for small-business owners looking to live out their dreams, but also to valued employees whose enthusiasm and contributions are every bit as important for building a business from the ground up.
Putting passion into action
The first, most important piece of building a happy organization is having a leader with vision and passion.
League's chance drive-by of an empty theater that eventually became the Alamo Drafthouse Cinema wasn't pure serendipity. It was a connection finally established — a link between a long-simmering passion and a practical means of following through.
"In launching a business, it's essential that you have a genuine passion for it, and the strengths necessary for creating vision, taking quick-start initiatives, building a successful team and driving resolutely toward goals," says Olga Adler, who runs an interior design company in Ridgefield, Connecticut. "If those elements are in place, entrepreneurs may already have happiness, because they will be in alignment with a business they love and will see progress toward building it."
Spreading the happiness
But a small-business owner's enthusiasm for his entrepreneurial goal isn't just a source of drive and energy. It also sets an example for partners and employees, building a sense of shared effort toward something of bona fide value. And this feeling can be utterly contagious.
"When employees see happy employers, the vibe carries over," says Renee Chronister, owner of Parameter Security, a St. Louis online security firm. "The best way to kill morale is to be unhappy. Remember, you set the example and standard in the organization that others follow."
But, adds Chronister, that doesn't mean the workplace has to morph into a comedy club. "At my company, we laugh and crack jokes all the time. But employees and I know when it's appropriate to do so and when not to."
Happiness begins with hiring
Obviously, no entrepreneur is going to be made giddy by every aspect of running her business. Therein lies a critical strategy to make your employees as content as you are.
"As the entrepreneur and leader, focus on what you do well and makes you happy — delegate everything else," says Adler. "I have little patience for minutiae, so I fill out my team with people who are good at and enjoy research, validating the feasibility of ideas, implementation, project management and so forth. It's up to you to put them in the right roles. In this way, they can contribute to your business and they'll be happy, which again, helps drive success."
While employee recognition is critical for having satisfied, productive workers, the art of creating a happy workplace starts with the hiring process. You want to recruit and retain people who not only are fulfilled by what they do, but also can take on roles that others in your company can't. That allows them to contribute to your firm's growth by focusing on those activities and skills they do well, and which they find particularly rewarding.
"The team you create should comprise people who complement your natural abilities," says Adler. "It's important that they fill in the blanks."
Other strategies for fostering an environment with satisfied employees include:
- Ask how you can help them be happy. "You might be surprised at the answers — it could even be as simple as providing sodas for free to employees," says Chronister.
- Focus on development as much as training. Says Adler: "If they're in roles that draw on their strengths and interests, you can help them to grow and contribute by inviting participation, creative ideas and problem-solving in their areas of responsibility."
- Ask for loyalty — and return it. A basis for happy, satisfied employees is an environment pervaded by a sense of obligation. But don't make that one-way. If you expect your employees to be loyal, reciprocate by doing everything you can — through compensation incentives, for example — to ensure their loyalty is well founded. Notes Chronister, "You know the saying: 'Do unto others.'