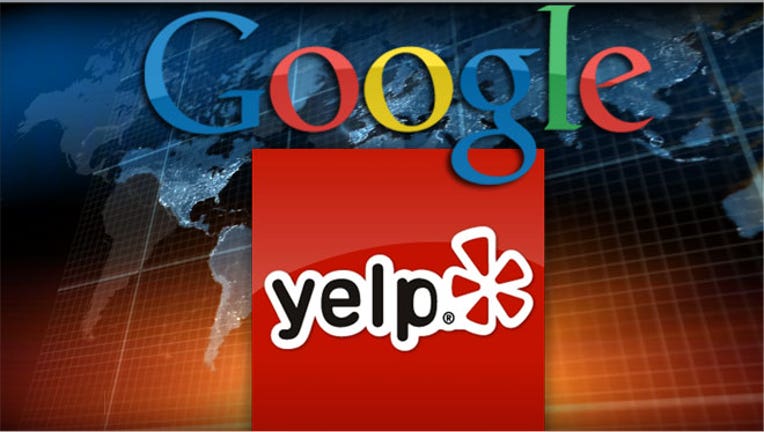 Although Google (NASDAQ:GOOGL) passed its antitrust review with the Federal Trade Commission last year, local review service Yelp (NYSE:YELP) may be raising a red flag.
In documents leaked to TechCrunch, Yelp seems to accuse Google of manipulating U.S. search results to favor Google+ over Yelp content.
The documents suggest that in some cases when people search a restaurant's name, Google Places and other Google services are the top result, even when the user included "Yelp" in the search. The screenshots also show instances where Google+ gets better placement in the U.S. than in Europe, where currently Google is undergoing regulatory scrutiny.
Yelp declined to comment on the leaked images, but Google has responded by saying, "we build Google Search for our users and our goal is to provide the right information at just the right time." Google also pointed out that they often roll out products and services in the U.S. first.
"I don't think you can just show a bunch of screenshots and say Google is discriminating," Shyam Patil, analyst at Wedbush, says. "Yelp  must have noticed a change in their traffic patterns and this is probably something they are blaming it on."
Yet Scott Kessler, analyst at S&P Capital IQ says that these accusations could potentially be a threat to Google.
"Presumably regulators could establish a new inquiry into the alleged activity here," Kessler says.
Yelp is also taking a stance against the European Union's proposed antitrust settlement with Google. Along with Microsoft (NASDAQ:MSFT), Yelp has formally filed a complaint to the European Commission with concerns that the regulatory review was too lenient.
European antitrust scrutiny could prove to be a challenge for Google, Kessler says. In Europe there's a "more proactive regulatory environment and perhaps even more market power" for Google, where the search giant has an even greater market share in some regions.
Rakesh Agrawal CEO of reDesign Mobile and one of Groupon's early critics, points out some irony in the case. "Yelp built its business on SEO," Agrawal says. "Now they are complaining that Google is changing the presentation of results."
Yelp shares are  trading around $71. They are up 103% in the past year.