Is CEO Vetting Tough Enough? Yahoo Scandal Fuels Doubt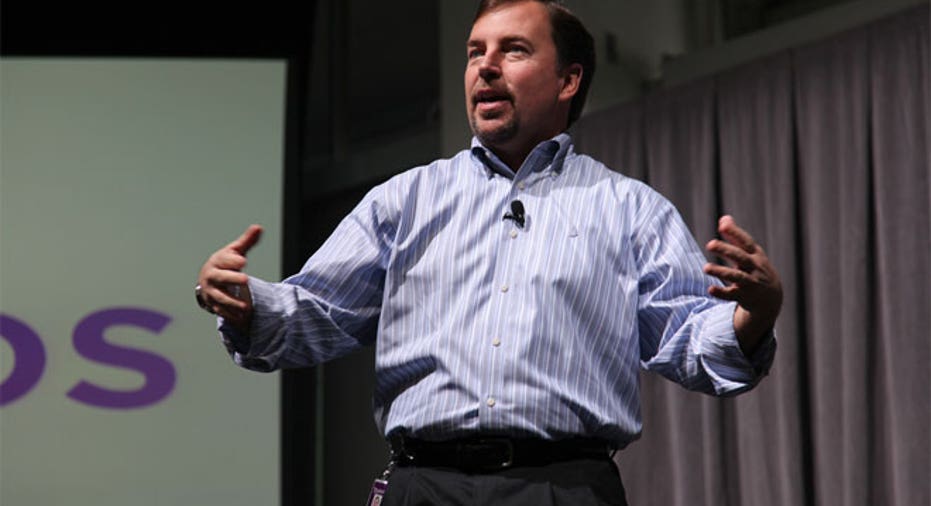 As little white lies continue to find their way onto resumes, investors and shareholders are questioning whether the vetting process on potential employees -- especially high-level executives -- is as tough and thorough as it should be.
Yahoo (NASDAQ:YHOO) CEO Scott Thompson is the latest in a long line of people who have been caught fibbing on their resume. Yahoo has called the resume padding an "inadvertent error," but the misdeed has a more serious term -- resume fraud.
While it's only sometimes illegal, it's almost always grounds for immediate termination.
"There's nothing inadvertent about putting something down on paper that you know you didn't earn," said Lexicon Communications CEO Steven Fink. "I think it speaks to the man's character."
Yet, experts say more than half of resumes feature some kind of embellishment, if not an all out lie, even with advances in technology that make finding information about job seekers easier than ever before.
"These are not just fibs, when you hire anybody who misrepresented their background, you are overpaying them and they are essentially stealing from you."
According to data collected by employee background checker Hire Right, 53% of all job  seekers' resumes contain inaccurate information, while 34% have outright lies about experience, education and ability to perform essential job functions.
That includes listing college degrees that don't exist, which is what Thompson did when he claimed to have dual majored in computer science and accounting, at a time when Stonehill College only offered one computer class.
Thompson's fib has many people questioning how resume fraud continues to go unnoticed by some of the world's biggest organizations, especially since it has been making headlines for well over two decades.
In 2006, former RadioShack (NYSE:RSH) CEO David Edmondson resigned after he was caught erroneously stating on his resume that he received a Bachelor of Science degree. Veritas chief financial officer Kenneth Lonchar resigned in 2002 after he was exposed for lying on his résumé about an MBA from Stanford, and long-time Massachusetts Institute of Technology dean of admissions Marilee Jones was forced out in 2001 for falsely padding her credentials.
Another casualty of Yahoo activist shareholder Third Point's recent exposure is Patti Hart, a Yahoo director who chairs the beleaguered tech titan's search committee. Third Point, which owns 5.8% of Yahoo and first pointed out the resume discrepancies, said she embellished her resume with a bachelor's degree in marketing and economics from Illinois State University, when she actually only earned a degree in business administration.
"Wouldn't it be logical, if you're talking about a CEO, to invest some time and effort to see who you are bringing on board?" said Al Firato, president of background screener HireSafe. "Background checks are becoming a very big issue -- ignorance is no defense."
All Things Digital reported on Tuesday that Hart, who was directly responsible for the vetting that led to the hiring of Thompson, would not seek re-election.
Yahoo did not respond to FOXBusiness.com specifically for this story. But in a statement on Tuesday, it announced the creation of a special committee chaired by independent director Alfred Amoroso to "conduct a thorough review" of Thompson's academic credentials, as well as the facts and circumstances related to the disclosure.
The "Other Company Syndrome"
Since it's tough to regulate honesty among individuals, it often falls on the company to make sure the information presented to employers by potential hires is accurate -- from mailroom staffers to chief executives.
"It's very important for companies not to merely scan lightly, or give the once over to, someone's background, but to thoroughly investigate it," Fink said. "The higher the executive, the more scrutiny they should undergo."
However, it often fails to happen, especially among the higher-level industry veterans, as companies assume the person was vetted at their previous place of employment as a lower-level staffer, what Firato called "the other-company-syndrome."
"It's not uncommon [to lie on résumés] at that level or even at other levels, and part of it is because in the past nobody ever checked," he said.
Employers, trying to stroke the ego of the company's new leader by not putting them through the typical application process, sometimes even skip the background check altogether.
"They don't want to make their CEO or board member feel like it's an entry-level position," Firato said. "Consequently, they are walking into the deal blind."
While it's Yahoo's fault for not double checking, Fink, who is the author of "Crisis Management: Planning for the Inevitable," also blames Thompson's former employers - eBay (NASDAQ:EBAY) and Visa (NYSE:V). They "should have found this," he said.
However, it's that relaxed attitude toward higher-up employees that is sometimes preyed on by people who fib on their resumes. Hiring someone who misrepresents their qualifications could crack the company's credibility and even hurt its bottom line.
"These are not just fibs, when you hire anybody who misrepresented their background, you are overpaying them and they are essentially stealing from you," Firato said.
When Veritas, which was acquired by Symantec (NASDAQ:SYMC) for $13.5 billion in 2004, discovered the fraud behind Lonchar's resume, its shares took a 14% dive and the company's then-CEO Gary Bloom had to ease jitters by reaffirming its quarterly guidance.
Backlash hasn't been that drastic for Yahoo, but it nevertheless pushes the company back a few steps in its ongoing effort to rebuild after several quarters of lackluster earnings and a slew of managerial changes.
In an apology released to employees this week, Thompson admitted that while Yahoo has been working very hard to overhaul the company, the resume bluff has "had the opposite effect."
Yahoo's Poker Face
Yahoo has so far backed Thompson, calling his lie an inadvertent error and claiming it in no way affects his qualifications as CEO.
"They are doing it to save face -- someone vetted this guy's qualifications, someone dropped the ball," Firato said.
Fink says Yahoo is just "trying to put a 'smiley face' on this," while it determines whether the fib is enough to give its new chief the boot.
"They think they found the right guy [to lead their turnaround], so to publicly fire the guy after what they've been through, they just would wind up with a tremendous amount of egg on their face," he said.
Meanwhile, Dan Loeb's Third Point has been calling for Thompson's ouster. The hedge fund continues to mount pressure on the Internet giant, most recently demanding the release of all documents related to the hiring of Thompson, who was brought in last year from PayPal to replace Carol Bartz.
Yahoo said it will make "appropriate disclosures" to shareholders of its decision upon completion of the review.
"The special committee and the entire board appreciate the urgency of the situation and the special committee will therefore conduct the review in an independent, thorough and expeditious manner," Yahoo said.
As of now, the CEO has given no indication of intentions to step down.