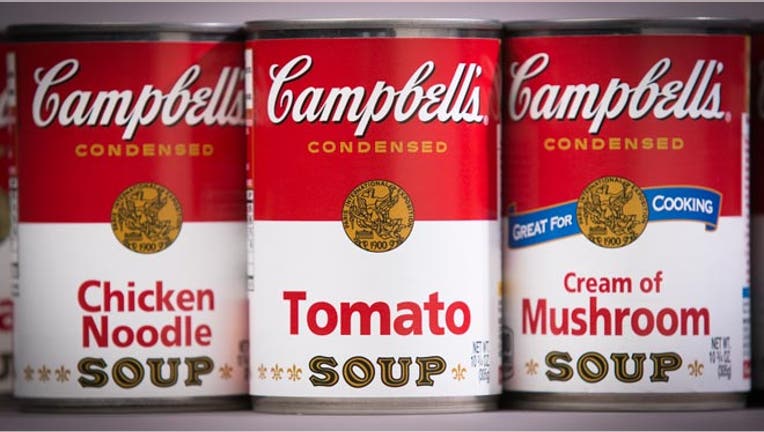 Campbell's Soup (NYSE:CPB) has been struggling on and off for years with declining top and bottom lines. Now, the soup maker has a fresh plan to simplify their recipes and ditch artificial ingredients by the end of 2018.
"We're talking, thinking and acting differently about the food we make. We will be more honest about what goes in our food, how we make our food," says President and CEO of Campbell's Soup Denise Morrison.
Campbell's is joining a long list of other companies like Nestle USA and General Mills (NYSE:GIS), who have already starting making transitions in this area.
"I wouldn't say we're coming from behind on this one. We've been working on this quietly. About 95% of our products have no preservatives, so we've done a lot of work. And, we still have some work to do," says Campbell's President of Americas Simple Meals and Beverages Mark Alexander.
Alexander says the center piece of their efforts is to make better products with real ingredients, while being 100% transparent with their consumers. The company will be giving their consumers full access to how they make their foods on their website, www.whatsinmyfood.com.
Though the soup maker is pushing for healthier, cleaner and fresher products, they're not betting on organic just yet. The company's new long-term target for organic sales growth is 1 to 3%, compared to the previous target of 3 to 4%.
"The weight of our portfolio is in soups and other simple meals. It will take time to build out our organic portfolio. It's takes a while to 'move the needle' in that area," says Alexander.
Even though their target sales are lower in this area, the company is still increasing its organic offerings with plans to expand the Plum line of organic food for babies, tots and kids. Campbell's Organic soups already launched in January and the line will introduce a kid's version in August.
"We know that many parents are seeking products made with simpler ingredients for their children. As a result, we are extending our line of kids soups with organic varieties and simplifying recipes to make them an easy choice for parents and fun for kids," says Alexander.
Their organic food portfolio is growing strongly, with annual sales reaching $8 billion, up almost 12% over the last three years.
The company is also cleaning up its Pepperidge Farm fresh breads with plans to remove all high fructose corn syrup by 2017.
"We're seeing big shifts in consumers. The younger generation wants healthier products and our consumers are everywhere. We're in 80% of households. Our consumer is America,"adds Alexander.
And, as CEO Denise Morrison puts it—it can be both a good thing and a bad one.
"Campbell's name and logo are about the best known in the world. That can be a blessing or a curse."