Is Apple Ripe for 2016 Gains?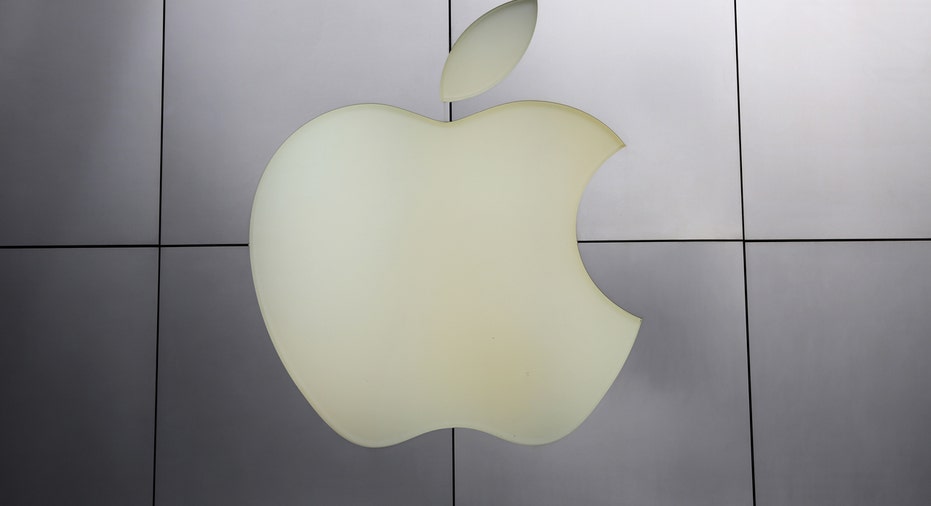 As 2015 winds down, many will be excited to open gifts during the Holiday season and odds are one might receive an Apple (AAPL) product or two during this festive time. It appears there's no end to the tech giant's strong presence when it comes to phones, tablets, music streaming, etc. However, it is worth noting that Apple has hit a rough patch as of late, flirting with falling into bear market territory (trading more than 20% lower than its high for the year).  So, what will 2016 look like for this Cupertino California-based behemoth?
"Apple's technology and ecosystem have constructed a stickiness or bond with the customer that will be difficult to break," says Barclays (NYSE:BCS) equity analyst Mark Moskowitz, who "expects this stickiness to drive above-trend revenue growth in the near- to mid-term."
In addition, Moskowitz thinks this positions the company to be a lead enabler of whatever is next, including wearables, smart cars, home robots, cloud service provider, etc.
But what about its all-important, market-dominating iPhone… will it continue to be its flagship product?
"While [iPhone] 6s demand has not been stellar out of the gate relative to bullish Street expectations, we believe this near-term product transition period will ultimately lead to brighter days ahead on the shoulders of the flagship iPhone 7 release as Apple is poised to benefit from pent-up consumer demand/mega product cycle heading into September 2016," says Daniel Ives, an equity analyst with FBR Capital.
Ives is also of the opinion that China will represent a $100 billion market opportunity for Apple on the iPhone front.
Analysts at Credit Suisse (NYSE:CS) are also bullish on Apple and its products, and they project nearly 240 million iPhone units for fiscal year 2016. "We believe continued iPhone volume growth can be driven by a growing installed base and a high level of switching from Android, suggesting that the iPhone installed base will continue to grow and can provide unit growth ahead," states analyst Kulbinder Garcha.
He notes that with only 30% of the pre-iPhone 6 cycle installed base upgraded to the larger screen phones, there still remains further room for new user growth and unit growth within the installed base through 2015 and 2016.
Meanwhile, the company released the iPhone6 Smart Battery Case on December 8 which caters specifically to the iPhone6 and 6s phones. You can now charge your iPhone and battery case simultaneously for increased talk time up to 25 hours, Internet use up to 18 hours on LTE, and even longer audio and video playback.
And is now the right time for Apple Watch sales to gain traction?  Some certainly think so.
"We believe the Apple Watch will be a big hit this holiday, creating another 'branch' on the Apple tree," Drexel Hamilton equity analyst Brian White said. In addition, White thinks the Apple Watch is well positioned to benefit from the Chinese New Year, which begins in early February of 2016.
What other Apple products does the Street think can make an impact in 2016? The iPad Pro (the company's largest tablet to date) may gather some steam and could be a player in this upcoming year.
Ives believes iPad Pro sales will help reverse the negative tablet trend seen over the last year, with success being found on the enterprise market and thus representing 15% of Apple's revenues compared to about 10% today.
Ives, who has an outperform rating and a $150 price target, believes Apple will benefit from increased services business focus; ramping penetration of the Chinese mobile market; the 6s upgrade cycle/iPhone 7 around the corner; and upside from new device categories (wearables, augmented reality, streaming, enterprise market).
Moskowitz, who has a $150 price target for Apple, believes accelerating market share gains, renewed pricing power, and stronger-than-expected growth in the Apple Watch and iPad Pro could drive upside.
He also notes that despite the possibility of a low-to-medium risk of near-term slowing in the iPhone, the handoff to the iPhone 7 launch will be sturdy.
Katy Huberty, an equity analyst at Morgan Stanley (NYSE:MS) believes Apple can grow revenue and EPS at a low teens pace over time as it takes share in slower growth smartphone and tablet markets with larger screens and new services. "However, new product categories (like Watch), services (Apple Music), and partnerships (HealthKit, HomeKit, CarPlay) could further boost growth with the addition of TV and autos longer-term," she said.