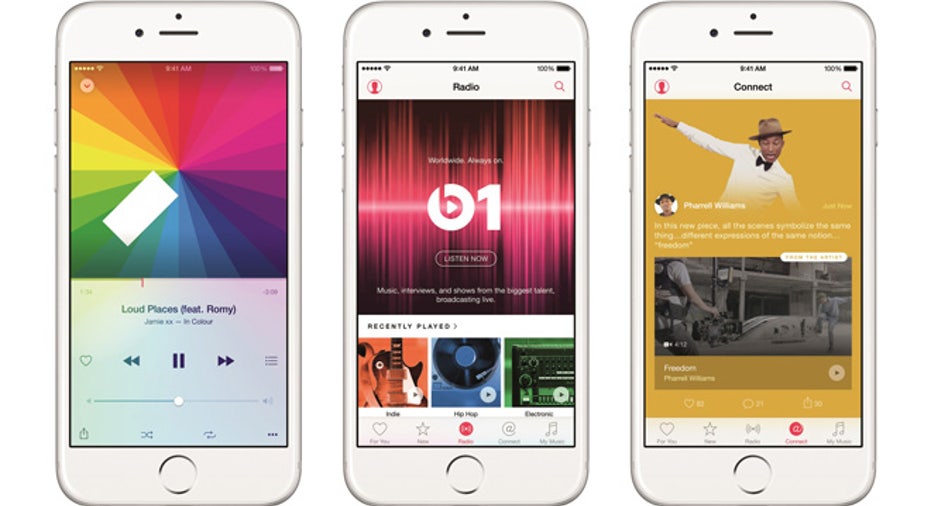 In June, Apple (NASDAQ:AAPL) released a service to compete with Spotify called Apple Music and offered three-month free trials, but a survey from MusicWatch said that about half (or 48%) of the users have already discontinued the service. The report also suggests that only 11% of Apple users opted to sign up for the free trial.
But Apple has responded, telling USA Today that the just 21% of people have discontinued the service.
Still, many are skeptical that Apple Music will be a game changer for Apple. Competition from Pandora (NYSE:P), Spotify and countless Internet radio services will make it difficult for Apple to gain significant traction.
"Their service isn't much of a differentiator relative to other platforms that currently exist," said Angelo Zino, analyst at S&P Capital IQ. "The expectations heading into the launch were a little bit too high."
Once a leader in music with its iPod players, this is Apple's latest attempt to regain a stronghold in the music category.
Apple shares are down 11% in the past month and traded Wednesday at around $115 per share.